From the newsroom: Marx, Wang, Barbir, Lin, and Royer to lead the Record in 2023

The Record editorial board has elected Ella Marx '24, Lindsay Wang '24, Kent Barbir '24, Megan Lin '24, and Kiara Royer '24 to lead the newspaper in 2023. In the spring, Marx will serve as editor-in-chief alongside Managing Editors Barbir and Lin. In the fall, Wang will assume the role of editor-in-chief, while Marx and Royer will serve as managing editors. They will succeed current Editor-in-Chief Annie Lu '23, and Managing Editors Cameron Pugh '23 and Bellamy Richardson '23.
For Marx, the next semester offers the Record the opportunity to build upon its past in-depth reporting and pursue more investigative and archival work. "It's really important to continue the strong reporting we've done on topics like Town, COVID-19 at the College, and the College's finances, such as the establishment of its new all-grant financial aid," Marx said. "But I also want to expand, because I think our board is really capable, and I'd love to see us put out longer-term content."
The incoming management team also looks to next semester as an opportunity to continue expanding the paper's outreach, building trust with the community, and including more historically underrepresented voices and groups at the College. "I'm super proud of all the work that we've done so far," Wang said. "I especially look forward to working toward making the Record a greater representation of the Williams community, whether that means expanding [Race, Privilege, and Identity reporting] and making sure that marginalized identities … feel like their concerns and their issues are being heard and being reported on, [or] just making sure that people, in general, see the Record as this source of community."
"I really want the Record to become a place where underrepresented voices can be heard instead of being an institution of the status quo," Lin added.
Moreover, incoming management plans to expand outreach with first-years and staff writers. "One of our goals is attempting to dissolve the line that exists right now between the editorial board and staff writers to make a bigger, broader Record community," Royer said.
Barbir stressed that building stronger bonds with students, staff, and members of the broader Williamstown community is a constant goal of Record management. "[That goal] does not change from year to year," he added.
***
Meet the incoming Record management.
Ella Marx '24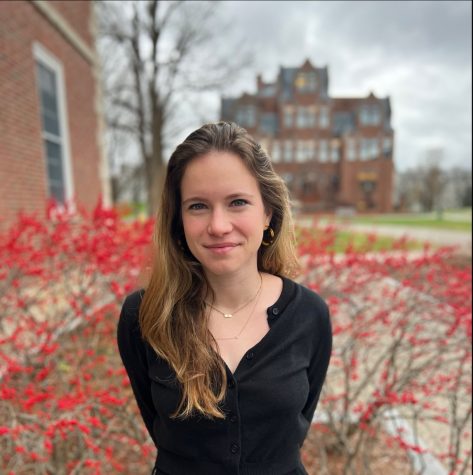 Marx is a history and religion major with a concentration in Jewish studies from New York, N.Y. She will serve as editor-in-chief in spring 2023 and as managing editor the following fall.
As a previous town news editor and executive editor for the news section, she has reported on stories ranging from the President of Iceland's campus visit to an investigation that found a former chief and a former sergeant of the Williamstown Police Department engaged in sexual and racial workplace harassment.
Marx was inspired to join management to build upon the efforts of past editors-in-chief and managing editors. "I'd like to continue their work," she said. "I've loved every one I've worked under."
Outside of the Record, Marx is involved with the Williams College Jewish Association and is a peer tutor for the Writing Center.
Lindsay Wang '24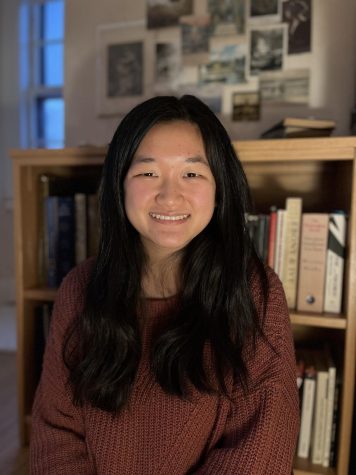 Wang is an English and statistics major from Pleasanton, Calif. In fall 2023, she will serve as editor-in-chief.
Wang previously served as a section editor for the features section and then executive editor for features. Prior reporting of hers includes articles on anti-Asian hate in response to racially-motivated shootings in Atlanta; issues of funding, access, and equity in club sports; and navigating the asexual spectrum at the College.
"The Record has just always been such a good community to feel connected to Williams and to … the Town in a way that I don't think I ever would have if I had not been part of the Record," Wang said.
Outside of the Record, Wang is a member of the Accidentals a cappella group. She is studying abroad at the Williams-Exeter Programme at Oxford during the 2022–23 academic year.
Kent Barbir '24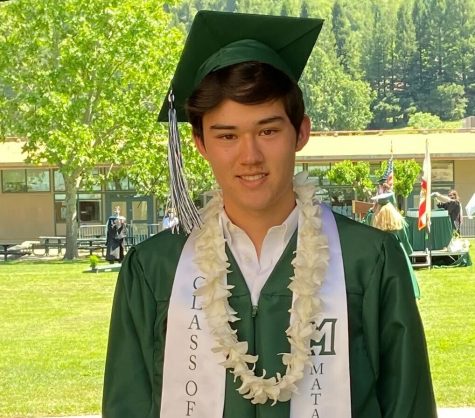 Barbir is a statistics major from Tokyo, Japan. He will serve as managing editor for spring 2023.
Barbir was a section editor for sports before he served as executive editor for sports. Prior reporting of his includes interviewing the first American soccer player to score at Wembley, community-building through pickup sports, and COVID's impacts on College athletics. 
"When I started off at the Record, I didn't imagine myself being on management," he said. "Even just joining the Record was like a big jump for me. I didn't know much about journalism at all, but over just the past two-and-a-half years, the Record has been a really integral part of my experience at Williams, and I've really grown to love the people and community." 
Outside of the Record, Barbir is involved with the pickup soccer club and Williams Outdoor Orientation for Living as First-years (WOOLF), and he is a statistics teaching assistant. This fall, he is studying away at the University of Edinburgh.
Megan Lin '24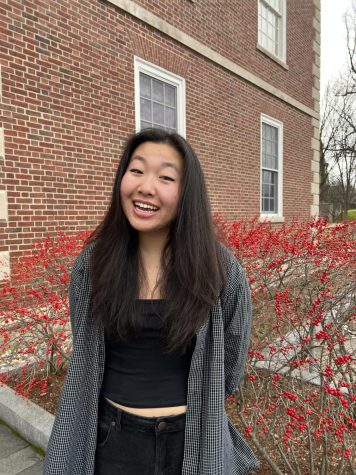 Lin is a history and art history major from Hartland, Wis. She will serve as a managing editor for spring 2023.
Lin previously served as a section editor for news, executive editor for investigations, and executive editor for opinions. She has covered topics ranging from sports team traditions to housing lottery issues to the aftermath of the Wood Party. 
"Management for the Record is a really unique experience because it's a way to make an impact on this campus," Lin said. "The administration listens to what we report and editorialize on, so management is a way to shape what the administration has on its docket."
Outside of the Record, Lin is involved with club volleyball, hosts a radio program on WCFM, and works at the Clark Art Institute.
Kiara Royer '24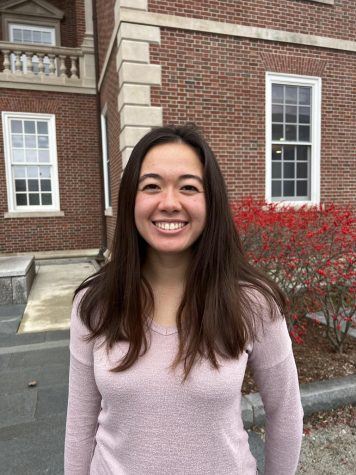 Royer is a history and political science major with a concentration in Asian studies from New York, N.Y. She will serve as managing editor for fall 2023.
After serving as a section editor for news, Royer worked as the executive editor for arts. Her prior reporting includes artist alum profiles, the impacts of COVID on Spring Street businesses, and the creation of female athletic teams at the College.
"I've been a part of the features, news, and arts teams at this point," she said. "I've loved my time with all three. I'm excited to tie together the experiences I've had within these three sections as managing editor and oversee every section and all of the [executive editors] in a way that makes everyone feel included and feels like their section is just as valued as the next."
Outside of the Record, Royer plays for the College's varsity soccer team and is a tour guide with the Office of Admission. She will spend the spring 2023 semester studying abroad at the University of Cambridge.