Varsity athletes prepare for first competitive season since campus closure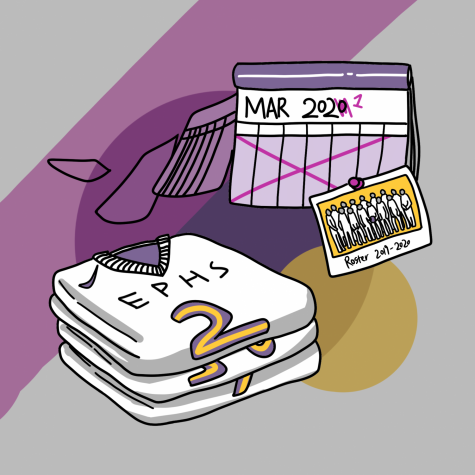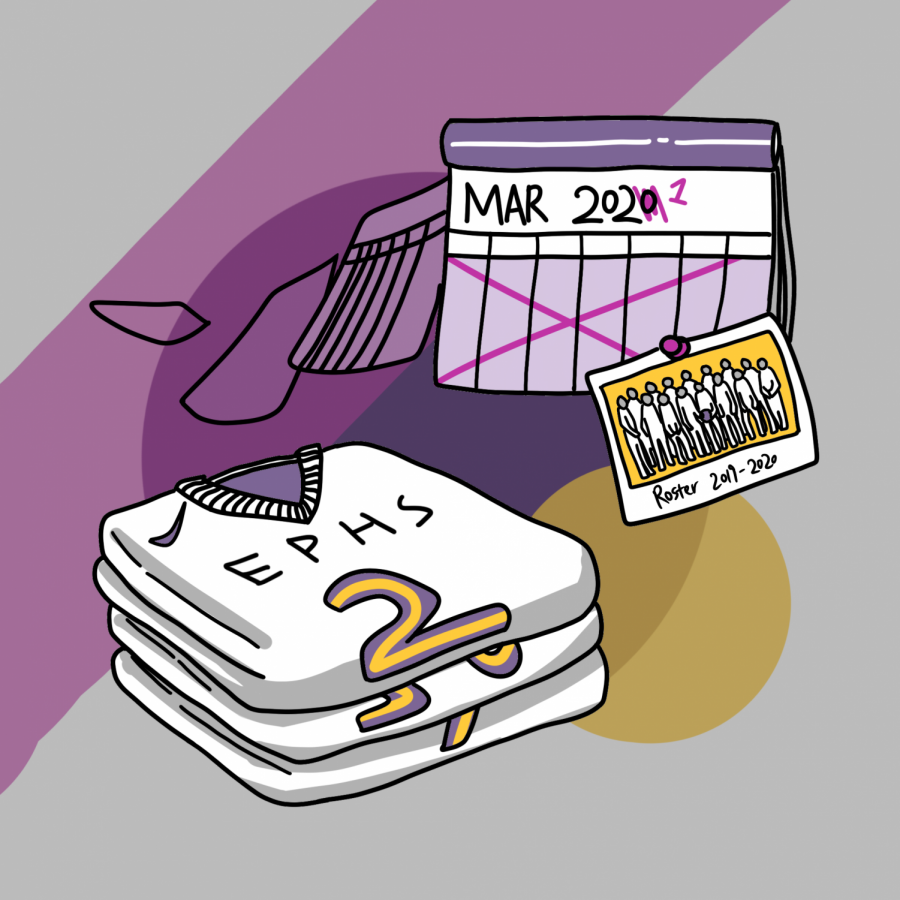 On March 9, the NESCAC presidents announced that spring sports would be taking place on a limited basis, with schools having the ability to opt in and a variety of health protocols being imposed. Soon after, President Maud S. Mandel made the decision that the College would participate, allowing athletes to compete for the first time in over a year.
The NESCAC will adopt a set of public health protocols approved by all institutions who have opted in to sponsoring events, according to Director of Athletics Lisa Melendy. "The Athletic Directors and Presidents have agreed upon standard protocols across all institutions," Melendy wrote to the Record, "These have been approved by [Operations] committees and senior [staff] at all institutions. [Athletics Directors] have been preparing these protocols with adherence to NCAA, local, state, and CDC guidelines, as well as institutional requirements."
Melendy added that the return of NESCAC competitions may be accompanied by increased freedom for athletes to practice with their teams.
"As we move through phases there are some practice changes allowed under strict protocols and supervision," she wrote. "All of these protocols are aimed at continuing to limit contact."
Decision sparks surprise, excitement among athletes
The decision came as a surprise for many spring athletes. Sam Schraver '22, a runner for men's track and field, said that he had been expecting the complete opposite announcement. "I was talking that day with the people I was running with how the administration would probably officially cancel spring sports soon," he said. "And then I found out just the opposite when I got back to my dorm!"
Maddie Dyke '21.5, a senior on women's crew, said that she did not expect to be able to compete during her final season. After seeing the severe, prolonged effects of the pandemic, Dyke said that she "gave up on the idea of being able to race again."
"I [already] grieved the loss of my senior spring racing season," she said. "So I just feel very excited, but definitely surprised, to have something that I had already said goodbye to come back." 
The prospect of competing against other schools with her team once more is important to Dyke. "So much of the sport is competition," she said. 
While Dyke and other senior spring athletes celebrated the unexpected return of their final season, first-year athletes celebrated the opportunity to formally represent the Ephs for the first time. "I was a little surprised, but I was definitely just stoked," said Kedar Veeraswamy '24, a member of the baseball team. 
With some of his teammates sent home by the College in response to the party at Wood House, Veeraswamy had been considering going remote as well. However, the opportunity to play was too much for him to resist.
"Quite frankly, it's one of the reasons I'm still on campus right now," he said. "Now that there's a season, there's a lot more motivation to stay." 
In spite of reduced numbers, Veeraswamy maintained confidence in his team's ability to stay united and prepare for the upcoming season. His teammates who went remote will watch the games online, "and "we'll keep in touch with them as much as we can," he said. "They're still a part of the family and a part of the team in the same way."
While coaches were also excited by the news, some weren't necessarily as surprised. "Our Athletic Department administrators, staff, facilities personnel, trainers and coaches have been working so hard over the past year to plan and help teams move through the various phases — this just feels like a culmination of everyone's efforts," Marc Mandel, men's crew coach, wrote to the Record in an email. 
Teams adapt training plans for upcoming competition
With the confirmation of spring competition, some teams increased the intensity of their training in preparation for the upcoming events scheduled in April. 
"It just makes it all a little bit more real for us," Veeraswamy said. "That just makes everything more intense, and it's better."
Genna Girard '24, a member of women's track and field, echoed Veeraswamy's sentiment about the shift in the pace of practice. "It's kind of been laid back [so far]," she said. "I think it'll probably ramp up a little bit."
Other teams, however, are maintaining their existing training regimens. "It's impossible to 'cram' for a rowing race, so we are not changing much about what we are doing," Marc Mandel told the Record. "We are still taking things one day at a time and focused on development."
Marc Mandel expressed faith in his team's mentality and approach to training over the last year, especially that of the senior class. "Despite not rowing on the water in over 17 months, they still are at practice everyday, trying to get better and set an example for their teammates," Marc Mandel wrote. "I hope we can stay true to their process-oriented mindset as we (hopefully) move towards a more 'normal' experience in the seasons ahead."  
Women's crew, on the other hand, is offering two options: training for competition and training for fitness. According to Dyke, the first option focuses on the speed and the power that one generates, while the second option is heart-rate-based and seeks to promote fitness and technique.  
Dyke said that the team had been exclusively training for fitness for the first two weeks of the semester but is now transitioning to split the team up based on individual preferences. 
"I think she [Kate Maloney, head coach of women's crew] wanted to provide an avenue for folks who were looking for a little bit more challenge, a little bit more competition, a little bit more like spice in their workouts," Dyke said. "It's really just something approaching a return to competition mindset."
Sports that recently suffered losses in their rosters due to the Wood party are now accepting walk-ons in preparation for competition. One such team is baseball, according to Veeraswamy.
"We're looking into any options we can get as far as getting warm bodies, and people that are interested in playing that will have fun with it and buy into the team values," he said.
Though not explicitly mentioned in Maud Mandel's announcement, club sports also gained from the decision to permit off-campus travel and intercollegiate athletic competition. "I'm very excited for everyone, especially seniors who get to have a little bit of a normal season, potentially, or at least a little real game time," said Victoria Pysher '22, co-captain of women's ultimate frisbee.
"We are trying to be a little realistic in the sense that we don't know if they're going to allow frisbee to travel," Pysher added. "[But] we're going to be able to scrimmage to a certain extent this semester, which is really exciting, and something that we weren't sure we would be able to do."
Challenges of competing during pandemic
While excitement abounds, some athletes have had concerns about their ability to return to the same level of competition and the logistical challenges of resuming play during a pandemic.
"I know that on our team, students are a bit nervous," Tomas Adalsteinsson, head coach of women's golf, wrote to the Record. "We haven't competed in a college tournament for 545 days when we play our first event this spring, so it's understandable that it feels a bit weird."
Athletes will have to adjust to mandatory precautions that could change the nature of their sport. Many individual sports, especially those that involve close contact, will also see modifications. According to Girard, wearing masks might pose a hindrance for endurance-based sports such as track and field. "I don't know how strict they're going to be on that … [but] I've actually never raced in a mask," Girard said. "I'm guessing it's probably pretty hard."
Schraver, also a runner, agreed. "The masks during competition will probably have the greatest effect on our sport, especially for the distance squad," he said. "But it's certainly not unexpected, nor is it something we're unprepared for, given that we've been running and working out while masked every day this semester." 
The limitations, however, have not dampened the desire to compete again for many athletes. Veeraswamy said he is committed to playing by any means necessary. "I don't care what it takes for us to play as long as we do play," he said. "If I have to wear a mask or … a full Hazmat suit, I'll do it."
After long hiatus, teams look forward to fresh start
Many athletes and coaches expressed gratitude to the administration and the NESCAC for making the season happen, as well as devising detailed safety protocols for off-campus travel. Schraver attributed his confidence in competing safely with other institutions to the College's effective implementation of public health policies.
"Speaking personally, I have felt very safe at Williams this school year, given how frequently we get tested and how little contact most people have with anyone from outside the College," he said. "That confidence is what informs my comfort with spring athletics." 
"Maybe this goes without saying, but just like everybody at Williams, the No. 1 priority and hope of the track and field team is to put the pandemic behind us, and to keep ourselves and our community safe while doing so," he added. 
While Dyke rejoiced over regaining her senior season, she said she has not forgotten the loss for other seniors who did not have the same opportunity to restart their projects, organizations, and activities. 
"It's really sad for me to see my senior friends who aren't athletes not get some sort of glimmer of a return to normal," she said. "Sure, the competition that the NESCAC is putting together is not the same at all, so it's not like we're getting our season back. But we're getting something, and we're getting something pretty significant. And it just makes me sad to see all my senior friends who do so many other wonderful things on campus [lose] their junior spring, and then not really get it back."
According to Adalsteinsson, his team will seek to get the most out of the experience, enjoy each other's company, and simply "play the game we love playing." 
"The lesson from this difficult hiatus from competition is that we can't take anything for granted," he said. "We are focused on making progress, making improvements each day, and that will continue to be our goal this spring."
Meanwhile, Dyke said that she is still uncertain as to what she seeks to achieve during her final season as an Eph. "Right now, what I'm most looking forward to is just being in a boat, being on the water, being able to do the sport," she said. 
Correction: A previous version of this article incorrectly attributed the quote "I don't care what it takes for us to play as long as we do play. If I have to wear a mask or … a full Hazmat suit, I'll do it" to Sam Schraver. The quote is now accurately attributed to Kedar Veeraswamy. We regret the error.