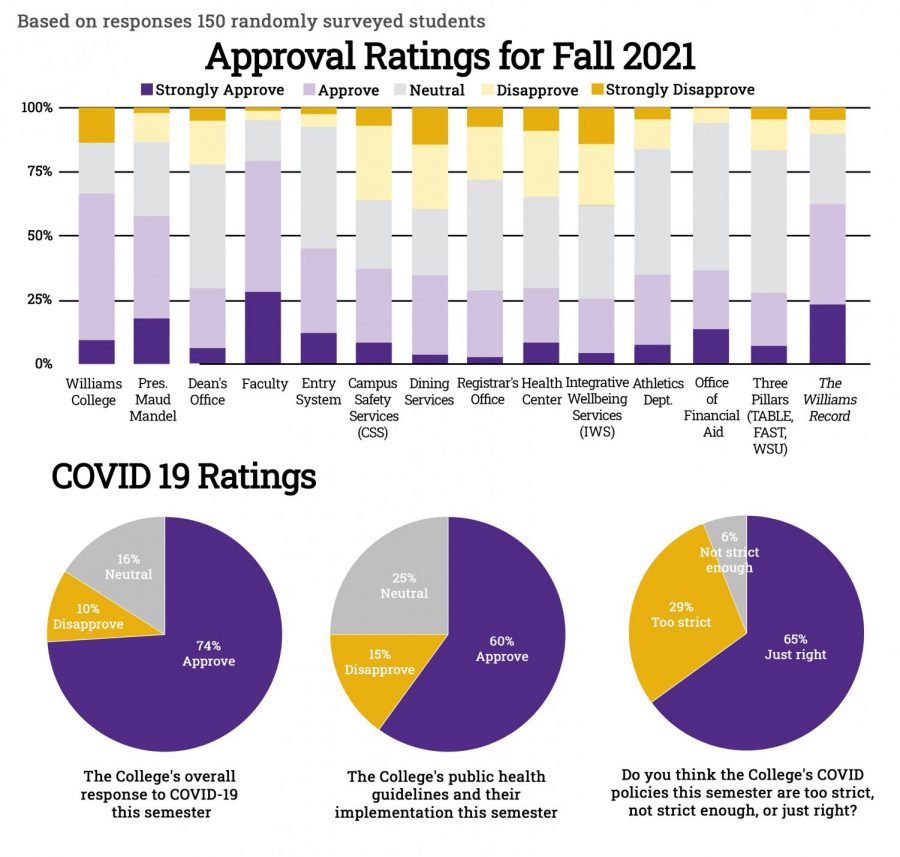 The Record sent its twice-annual survey to 500 randomly selected unixes last week to gauge whether students approve, disapprove, or feel neutral about College policies and institutions.
A spill of aluminum sulfate — a water treatment chemical that can be toxic when ingested by humans or animals — along Routes 2, 7, and 8 closed Route 7 from Sand Springs Road in Williamstown to Pownal, Vt., on Saturday morning. The closure lasted from 6:29 a.m. to 11 a.m.
Masks are no longer universally required for athletes and performers in certain venues. While some students welcomed the change, others have questioned perceived inconsistencies in the policy. 
The Honor and Discipline Committee's annual report reveals more lenient sanctions were given to students in violation of the College's academic honor code during the 2020-21 academic year than in previous years.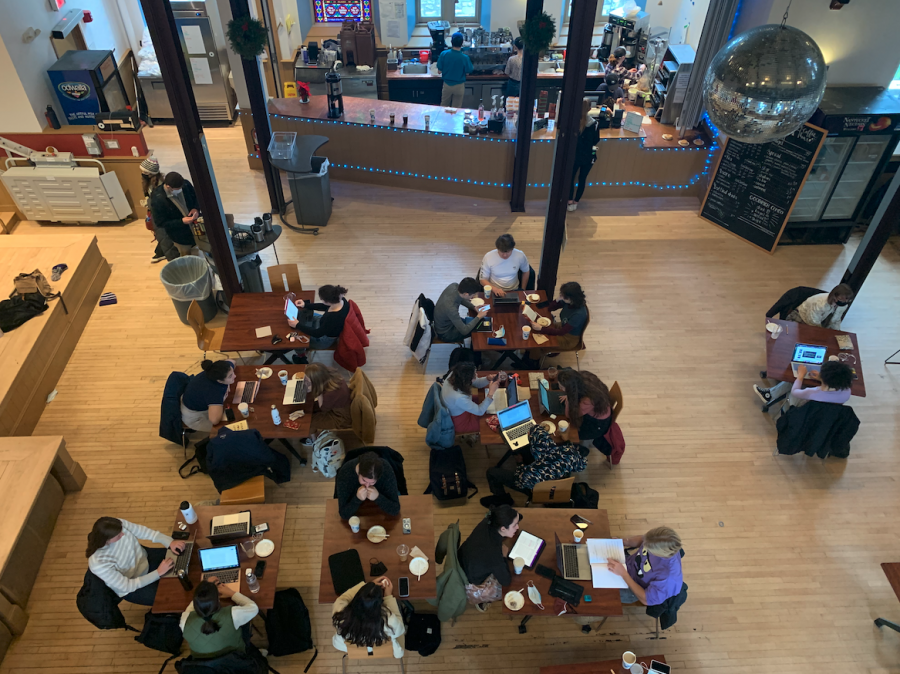 More than 300 students get customized bagels and drinks from Goodrich Coffee Bar every day. But behind the scenes, the student-run business is struggling to deal with rising overhead costs and an inability to raise College-determined swipe values. Following the pandemic, the business is barely breaking even.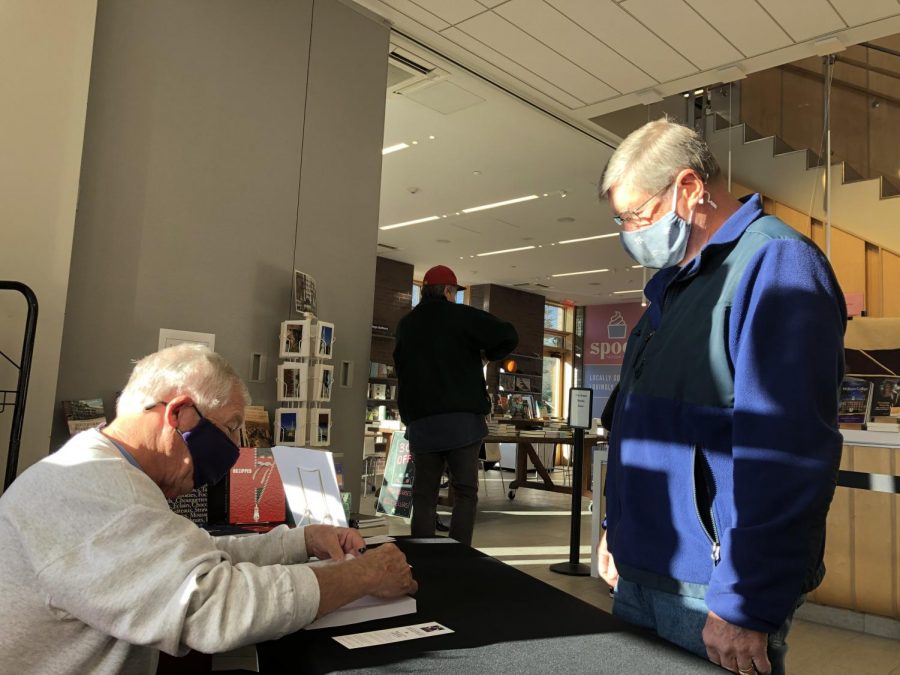 Why I Never Left Williams College, a new memoir written by acclaimed football coach Dick Farley and Director of Sports Information Dick Quinn, recounts Farley's decades-long career coaching at the College. The premise is simple: Farley moved out to Williamstown with plans to stay for a couple of years before moving on; instead, he never left.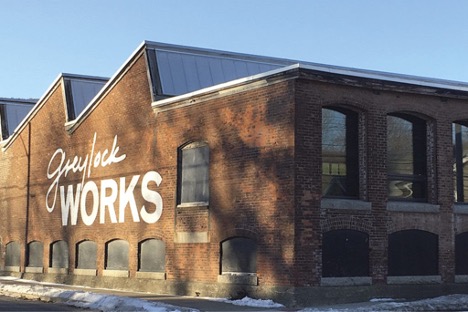 On a chilly evening in early December, four Record editors headed to Greylock WORKS, where Associate Professor of English Emily Vasiliauskas and her husband, Ryan Riley, own and operate a distillery.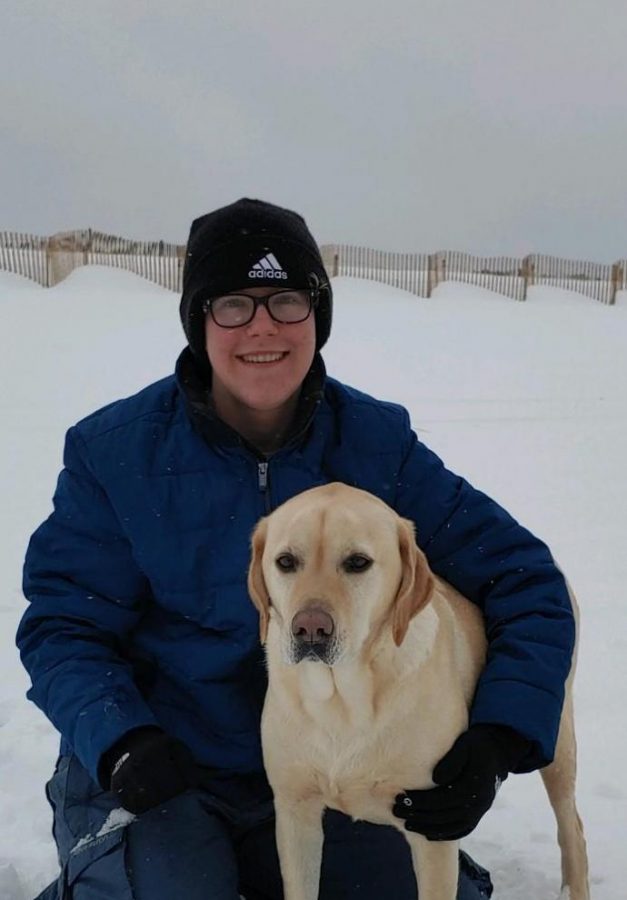 The following is adapted from a eulogy delivered by Lillie Bushway '24 during a Nov. 2 on-campus memorial service for Alden Powers '24, who died in August.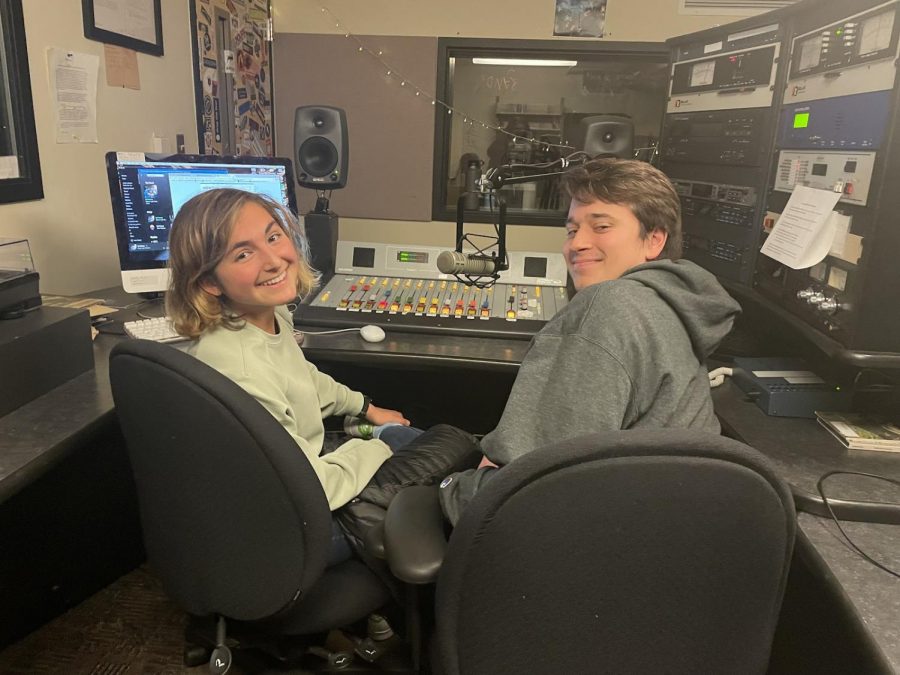 Tucked within the basement of Prospect House is the broadcasting studio for WCFM, the student-run radio station at the College. This semester, for the first time since the beginning of the pandemic, the studio is bustling with a new cadre of radio DJs.