College announces first week of Winter Study to be held remotely, students to quarantine upon arrival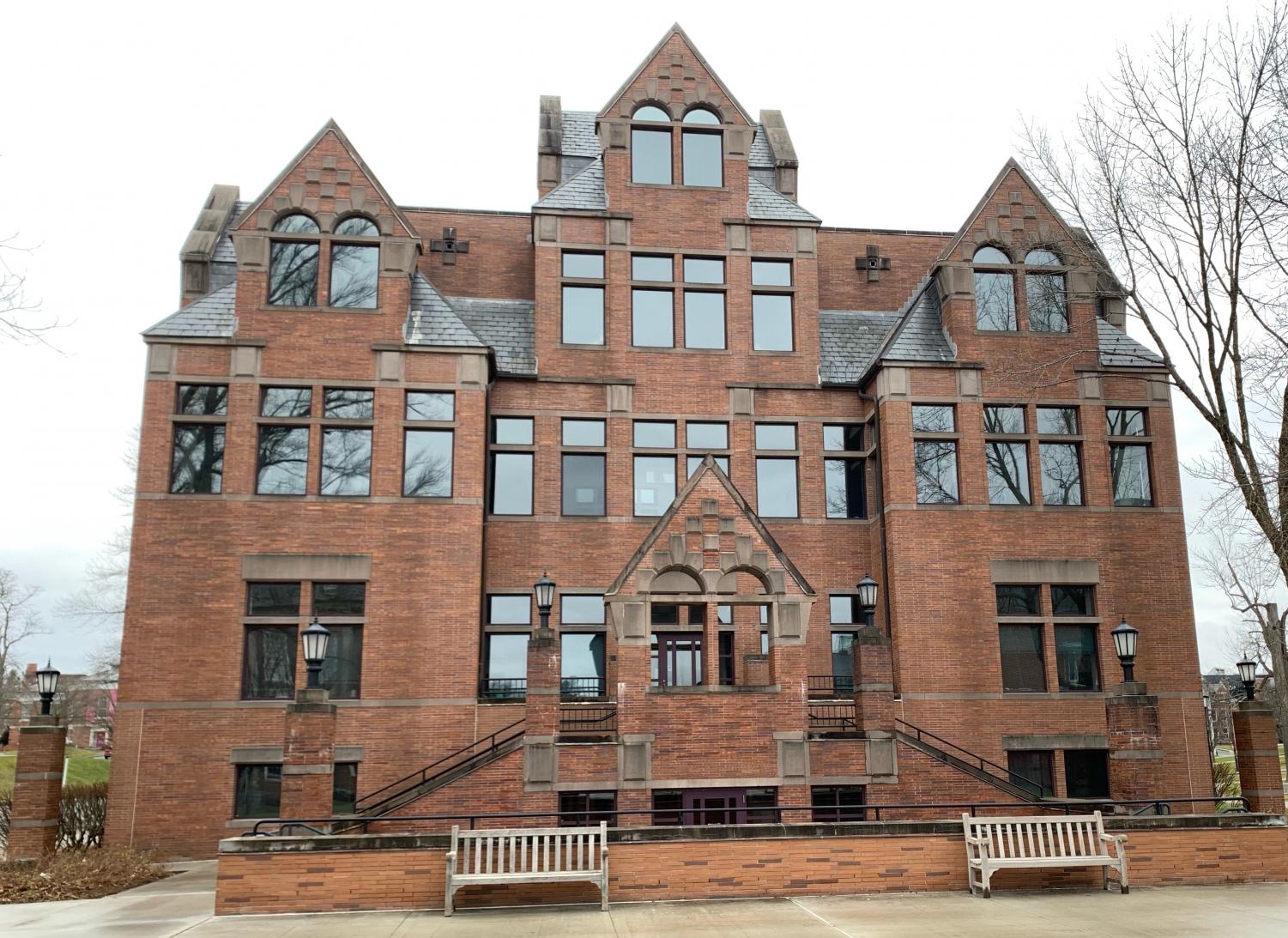 The first week of classes and events during Winter Study will be held remotely, and students will quarantine in their dorm rooms upon arrival to campus until they receive one negative COVID-19 test result, President Maud S. Mandel announced in an all-campus email this morning. 
The College will also revise its quarantine and isolation policies to match the new guidelines from the Centers for Disease Control and Prevention (CDC) and the Commonwealth of Massachusetts, which were released on Dec. 28 and 29, respectively. These policies implement an isolation period of five days — shortened from the previous guidance of 10 days — for students who test positive but are asymptomatic or whose symptoms are resolving and have gone 24 hours without a fever. These students will be required to mask everywhere except their personal dorm rooms until day 11 after receiving a positive test result. These policies apply to students arriving on campus and will be standard College policy going forward.
Upon arrival to campus, students will take a PCR test as soon as possible and then quarantine in their dorm room until receiving a negative test result. The testing will take place in Greylock Hall's new testing center, which will open on Sunday, Jan. 2. While quarantining, "students can leave their rooms to pick up to-go food from the dining halls and to spend time outside (either alone or with others), but they must eat the food outside or in their rooms," Mandel wrote. In a follow-up email to the Record, Mandel wrote that there are no outdoor masking requirements or restrictions on outdoor activities, but students should "try to maintain some social distance from others even outside." 
Students who were already on campus before the end of the break, including varsity winter sports athletes and students who did not leave campus for winter break, do not need to quarantine when the rest of the student body arrives. "They do, however, need to engage in twice weekly testing beginning on Jan 3rd," Mandel wrote to the Record. 
After receiving one negative test, students are released from quarantine but are still expected to mask in all indoor spaces except for their dorm rooms until they receive a second negative test result. These students can "engage in scheduled work prior to in-person classes beginnings" including "labs, athletic spaces, libraries, [and] practice rooms," Mandel wrote to the Record.  
The second test should take place 72 hours after the first, though anywhere from 48-72 hours after the first test is acceptable. The testing center will be open for arrival testing Sunday, Jan. 2, from noon to 5 p.m. and Monday through Thursday from 9 a.m. to 4 p.m. According to Mandel's email to the Record, the College will work with students for whom the second testing period falls on the weekend since the testing center will be closed. Students with two negative tests will eventually be able to unmask in their own common rooms and while eating in dining halls but must remain masked in all other indoor spaces. There are no gathering limits in place or increased restrictions on travel, but these could both be subject to change based on cases on campus, Mandel wrote to the Record.
Students who receive a positive COVID test result while away from campus for winter break must stay in isolation for five days, following the CDC's change in guidance, and can return to campus on the sixth day after they received their positive test result — assuming they meet the CDC criteria for release from isolation. This change is in response to new information from the CDC that found the majority of COVID-19 transmission occurs early in the course of the illness. 
When on campus, these students must still mask in all locations except for their own dorm rooms until day 11 after their positive test result. However, these policies do not apply to students with roommates, since they may only return to campus on the 11th day after receiving a positive result from a pre-arrival test, Mandel wrote to the Record. All students who received positive tests will also be removed from the PCR testing pool for 90 days and will not have to follow the twice-weekly testing protocol, as people who have been infected with COVID may continue to test positive despite no longer being infectious.
Students who receive a positive PCR test result while away from campus must upload their results to the Ephs Patient Portal, while those who receive a positive rapid test result must notify the Health Center by email. Students with negative tests need not share documentation with the College, and students who cannot access any COVID test due to regional shortages can return to campus and test upon arrival, Mandel wrote to the Record.
Any students who test positive after arriving on campus will be required to isolate. "Students who live in singles will be able to return to their room on day 6 after a positive test," Mandel wrote to the Record. "They can then go to class, etc, as long as they are completely masked in all locations (other than bedroom) until day 11. For students who live in a double, they will remain in isolation housing until day 11 (so they can sleep without masks!), but will be able to move about and attend class, etc, fully masked on day 6. We may need to pivot and provide isolation in place — that will depend on the number of cases on campus." The isolation plan is the same for all students regardless of vaccination and booster status, as per CDC guidelines.
On campus, close contacts who are fully vaccinated and have received their booster shots or are not yet eligible for a booster are not required to quarantine, but will be asked to monitor their symptoms, wear masks everywhere for 10 days, and test on the fifth day. Close contacts who are not fully vaccinated or are vaccinated and eligible for the booster but not yet boosted are now required to quarantine for five days, test on day five, then monitor their systems and wear a mask everywhere for an additional five days.
Mandel's email also announced two opportunities for members of the College community to receive a booster dose of a COVID vaccine, as the College will require all community members to receive a booster shot by Feb. 1. Mandel wrote that the College will hold an all-campus booster clinic on Jan. 14, and Berkshire Community College will hold a public booster clinic on Jan. 8. Students and faculty should upload records of their booster shots to their Ephs Patient Portal and CoVerified profiles, respectively.
Staff who work in close proximity to students and children, including members of Dining and Custodial Services, Campus Safety Services, and the Children's Center, must test twice weekly through Jan. 15, Mandel wrote. Other vaccinated faculty and staff must test once per week, although the College will offer the option of twice-weekly testing to all faculty and staff, and those who have traveled or have a higher risk of COVID exposure are encouraged to test twice weekly.
Faculty and staff may test Monday through Thursday from 9 a.m. to 4 p.m. at a walk-through testing site at Clark Hall or a drive-through testing site at Towne Field House beginning Jan. 3.
This article was updated on Dec. 30, 31, and Jan. 1 to include comment from Mandel on COVID policies and information from a campus-wide email from Dean of the College Marlene Sandstrom.
Correction: A previous version of this article incorrectly stated that Mandel wrote to the Record that the College would work with students who needed COVID testing during the weekend of Jan. 7 and 8. The correct dates for the weekend are Jan. 8 and 9.