College requires students, faculty, staff to get booster by Feb. 1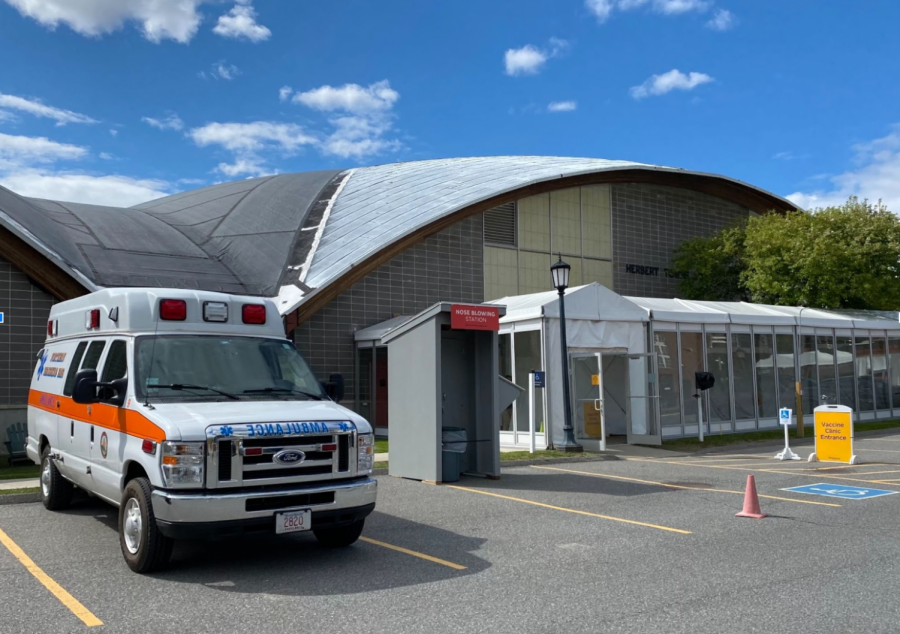 Eligible students, faculty, and staff must receive a booster dose of a COVID-19 vaccine by Feb. 1, President Maud S. Mandel announced this afternoon in an all-campus email.
Mandel said that community members who are not eligible for a booster by Feb. 1 must receive their booster within 30 days of becoming eligible. People are eligible for a booster dose six months after their second dose of the Pfizer-BioNTech or Moderna vaccines, or two months after their dose of the one-shot Johnson & Johnson vaccine. The College offers religious and medical vaccine exemptions to all community members, as well as exemptions for faculty and staff with "strongly-held beliefs on the subject" of vaccination.
According to Mandel, the College is planning to provide booster clinics on campus in January. The College also offered a booster clinic on Friday, toward the end of finals period.
Mandel's announcement comes as COVID rates are surging in many states, particularly in the Northeast, driven by the highly transmissible Omicron variant. Although it appears that vaccines still provide significant protection against severe illness and death, the variant can infect fully vaccinated people. Last week, Cornell, where 97 percent of the campus community is vaccinated, faced a huge outbreak that administrators said was spurred by Omicron, with more than 1,300 cases of COVID in one week.
But early research has shown that boosters strengthen the antibody response to the Omicron variant and provide increased protection against infection. As of Nov. 29, the Centers for Disease Control and Prevention recommends boosters for eligible adults. And in recent weeks, many peer institutions have announced a booster requirement, including Amherst, Harvard, Middlebury, Princeton, and Yale. 
Harvard also announced on Saturday that it would be making its limited January programming remote. In her email, Mandel notably did not make an announcement about the College's plans for Winter Study, but she stressed that COVID policies were subject to change. 
"As we look ahead to the spring semester, we will continue to monitor CDC guidance for institutions of higher education and may, at times, need to adjust our policies in light of changing circumstances," she wrote.
In response to a follow-up email from the Record about Winter Study plans, Mandel wrote, "We are keeping a close eye on the data and evaluating the best course of action for our community, but as of now we aren't making any changes."
This article has been updated to include comment from Mandel on Winter Study.