College announces stricter COVID policies for Winter Study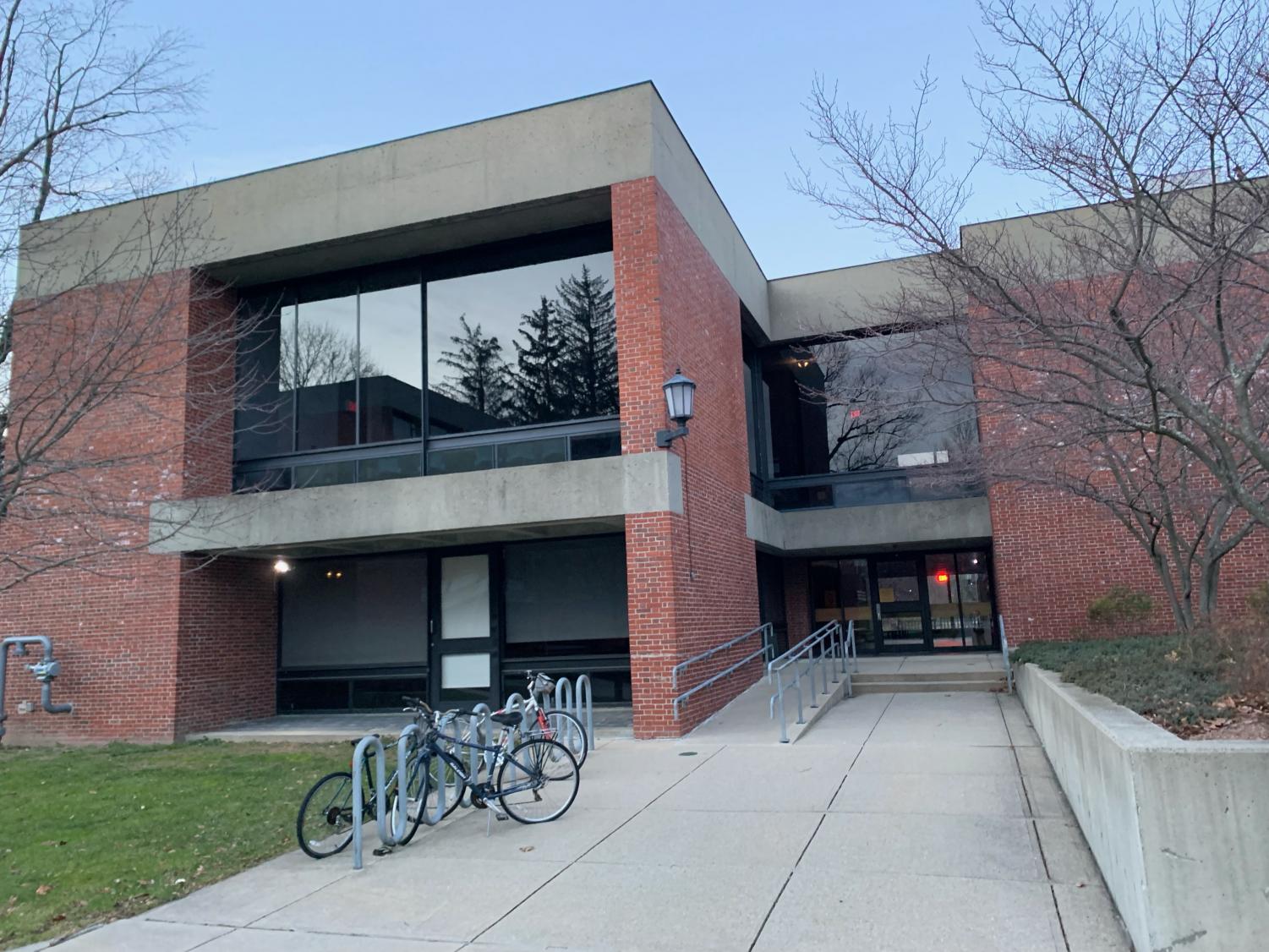 Winter Study will be held on campus with tighter COVID-19 restrictions, Dean of the College Marlene Sandstrom announced in an all-campus email this afternoon. The new regulations include pre-arrival testing, more stringent guidelines on social gatherings, and twice-weekly testing. This news follows yesterday's email from President Maud S. Mandel, which announced that the College will require students, faculty, and staff to get booster shots for the COVID vaccine by Feb. 1.
In the email — which comes amid the spread of the Omicron variant, a more contagious strain of COVID — Sandstrom wrote that the College expects all students to receive a negative COVID test result before returning to campus and encourages the use of PCR tests rather than rapid tests. Students who test positive will be expected to delay their arrivals to campus and work with the Health Center to find a new arrival date. 
Whitmans' and Driscoll Dining Halls will be open for take-out meals only during the first week of Winter Study, which ends Sunday, Jan. 9. During this period, eating indoors will not be permitted outside of students' residential spaces. Mission Park Dining Hall will be closed entirely during winter study and will reopen in February 2022. 
Sandstrom's email also announced that students will be required to receive twice-weekly COVID tests starting on Jan. 3, which marks a change from the fall policy of once-weekly testing and a return to the stricter testing protocol of the 2020-21 academic year. The College's testing location will also move from the Towne Field House to the second floor of Greylock Hall on Jan. 3. 
Masking will be required in all residential spaces other than a student's own common space and dorm room, and "students are expected to be especially cautious during indoor social gatherings," Sandstrom wrote in her email. This policy is a change from the fall semester, during which masks were not required in any residential spaces after a student had received their first negative COVID test. 
"Students who are in singles and don't have suite-like common rooms will need to be masked except in their rooms," Mandel wrote in a follow-up email to the Record. "We hope that we will be able to loosen this restriction as we get past the arrival processes in Jan[uary] and February."
Mandel also noted that there will not be changes in Campus Safety Services (CSS) patrolling to enforce these guidelines, and that the administration is trusting the student body to understand the severity of the national health situation. "Our hope is that students will adhere to these rules with the knowledge that significant spread of Covid could lead to lengthy quarantines for those affected, disruptions to academic and co-curricular programs throughout the college, and other issues," Mandel wrote.
There have been no changes to off-campus travel, athletics practice, and student performance policies during Winter Study as of this article's publication. There have likewise been no updates to policies surrounding the size of student gatherings. "The policies/plans we announced this week have no impact on size gatherings and, as of now, we have no plans to make such rules (although anything could change in the face of changing circumstances)," Mandel wrote. "With that said, I hope that students understand that staying in smaller groups and wearing masks is a wise choice at the moment, since if Covid spreads through our community, we will likely have to take more stringent steps that will affect everyone."
Other NESCAC schools with January programs similar to Winter Study also recently announced policies that strengthen existing COVID protocols. Amherst will require two negative COVID tests before participation in on-campus activities such as classes or indoor dining. Colby is continuing to require two weekly tests as it did during the fall semester. Wesleyan initially planned to offer both remote and in-person offerings during its January term, but on Dec. 20, switched all courses to be virtual. 
This article was updated to include comment from Mandel on COVID policies on Dec. 21 and Dec. 23.