Thom Yorke breaks convention with jarring, experimental score for "Suspiria"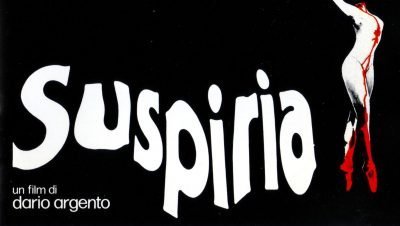 It's Halloween time, and horror movies are on our radars. Whether you're into jump scares (The Conjuring, Sinister), psychological horrors (Sixth Sense, Rosemary's Baby, Black Swan) or art house horrors (Hereditary, The Witch), there are a few movies that should be on every horror-fanatics' watchlist. One such movie is Dario Argento's 1977 cult classic, Suspiria. The story follows a young woman named Susie, who has left America to attend one of the best dance academies in the world. As the movie unravels, Susie begins experiencing and observing supernatural events and horrors beyond imagination. This story of witchcraft is laced with beautiful technicolor reds and purples, oversaturated gore and gruesome imaging. While a bit cliché and laughable at times, with over-the-top effects and colorization, this movie is widely considered to be one of, if not the most, beautifully shot horror movie and is a classic must-watch during the Halloween season.
For fans of Suspiria and arthouse horror films, there exists an upcoming remake that may once again revolutionize the genre of horror. The 2018 remake of Suspiria has premiered at multiple festivals around the world in the last two months and will play at Images Cinema sometime this fall (the date is not specified yet). The remake is directed by Italian filmmaker Luca Guadagnino. Coming fresh off critical and audience success with his 2017 adaptation of André Aciman's novel Call Me By Your Name, Guadagnino has taken another direction – horror films. Suspiria (2018) stars Dakota Johnson, Mia Goth, Tilda Swinton and Chloe Grace Moretz as lead characters.
Skepticism arose when Guadagnino first announced he would remake the classic, for many viewed it as already being perfect. However, we can see in the trailer that this film is entirely different in style. Instead of being lush with bright reds and purples, the colorization in Guadagnino's version is bleak, unsaturated and dominated by greys, whites and pale colors. Also, Guadagnino uses distinct cinematography and real dance sequences, unlike Argento's 1977 masterpiece.
One aspect that contributed to the success of Argento's Suspiria was its score. The score and eerie theme song were created by Italian rock band Goblin. It is a score with themes of heavy metal, rock vocals, loud instrumentals and jarring dialogue. Guadagnino went in a different, yet just as effective, direction with his score. Suspiria's score was done by legendary Radiohead vocalist Thom Yorke. This album, like the movie, is not for the faint of heart. Suspiria (Music for the Luca Guadagnino Film) is chock-full of stylistic variety. The 25-song soundtrack begins with the ominous and unsettling "A Storm That Took Everything." Following this is "The Hooks," a downright horrific track with a piano instrumental and audio taken directly from the film. In the background, we can hear the swishing of air as what sounds to be a "hook" is stabbed into someone. The sounds of blood splattering and heavy sighs seem to coincide with the hook clanking on the coffee table in the trailer.
Yorke's score is not just scary, however. In "Suspirium," "Unmade" and "Suspirium Finale," Yorke delivers some of his best solo work yet. His beautiful voice travels alongside his creepy yet Radiohead-esque production to create a more complete album that could perhaps stand independently from the movie. Throughout the album, Yorke transitions between harpsichords, synths and piano. Yorke's diversity in production, vocals and noise-sampling is indicative of his brilliance as an artist.
As the movie progresses, so does the score, building in intensity and fearmongering sounds. "Volk," "An Audition," "Voiceless Terror" and "The Epilogue" do not sit well with my psyche. While I can guess how the movie climaxes and resolves based off of the Argento version, these songs still provide an uncertainty to what exactly the movie will entail. That isn't to say I don't love the scare-factor that comes with Yorke's score. In fact, Yorke's varied approach to scoring Suspiria and the ear-rattling final tracks on the album make it all the better.
I look forward to seeing Suspiria when it comes to Images. I think the gruesome imaging and uncomfortable dialogue will shock audience members, including me, to their cores. Even if it does not live up to my expectations, I will still have the score to fall back on. Yorke's work is nothing like what I expected. He is in a field with few other artists, including film scorer Colin Stetson, who produced the magnificent and ambient score for what I see as being the best horror movie in the past few years, Hereditary. I associate Yorke's score with experimental artists like Arca, Tim Hecker, Aphex Twin and Lotic. By breaking from traditional instrumental molds and moving toward the experimental genre, Yorke flips the classic horror film score on its head with Suspiria.