Students discuss casting for two new Disney live-action adaptations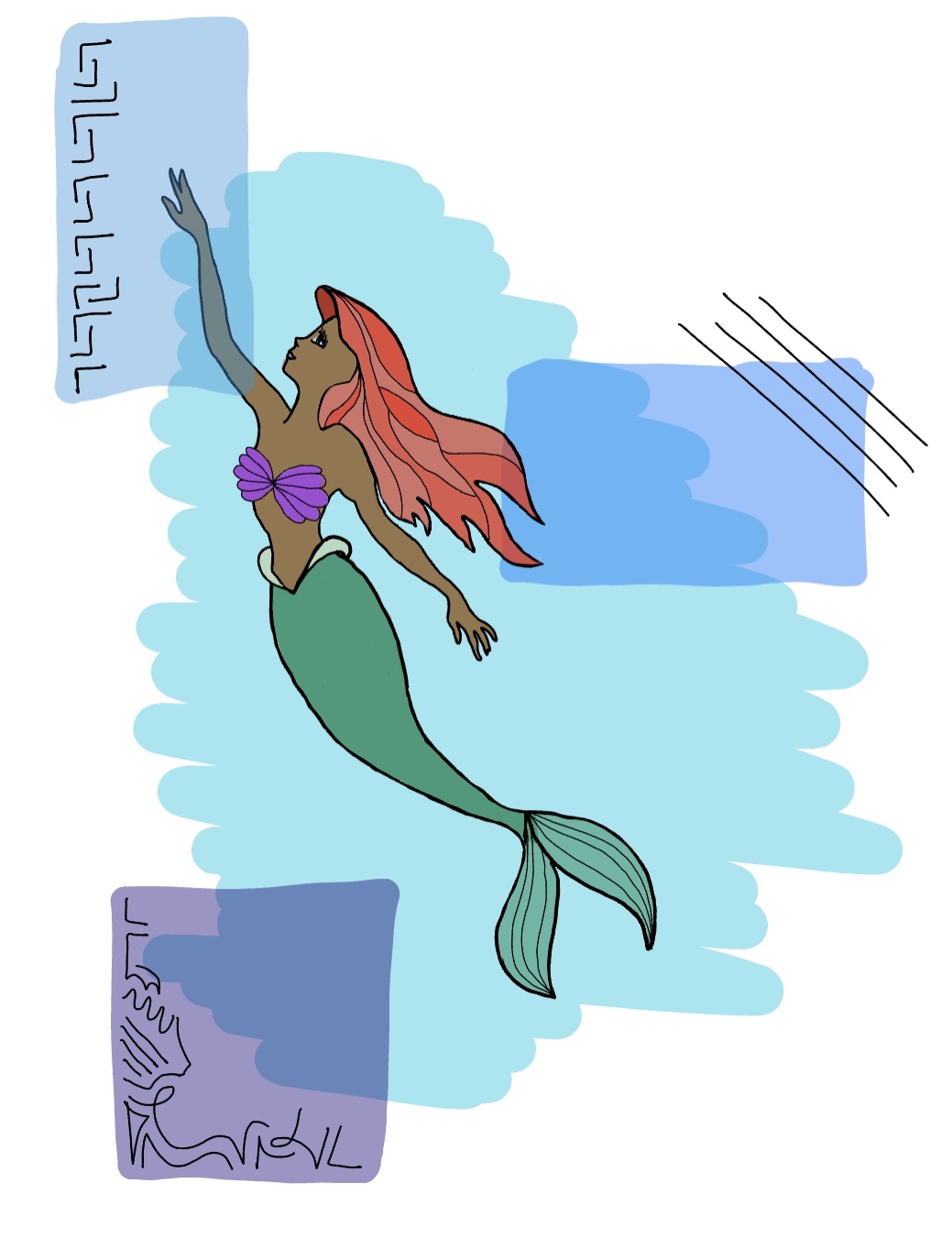 In June 2019 and May 2022, Disney released casting information for its new live-action adaptations of The Little Mermaid and Percy Jackson and the Olympians, respectively. The casting of Halle Bailey as Ariel and Leah Jeffries as Annabeth Chase has received negative reactions because both characters have traditionally been depicted or described as white, while both actresses are Black. Jeffries posted a video statement describing how Tik Tok banned her account due to the negative response to her casting. 
The online harassment led the author of the original Percy Jackson series, Rick Riordan, to write a blog post confronting supposed fans of his series for their racist harassment of Jeffries and demanding an end to  the harassment. He said in his post that any fans contributing to bullying do not understand the purpose of his books. "The core message of Percy Jackson has always been that difference is strength," Riordan wrote. "You should never judge someone by how well they fit your preconceived notions." 
In response to Bailey's casting, racist fans of the original 1989 The Little Mermaid created the trending social media hashtag #NotMyAriel. In response, Jodi Benson, who voiced Ariel in the original movie, spoke in support of Bailey at Florida Supercon in 2019, discussing the need to prioritize storytelling above actresses' physical appearances. "No matter what we look like on the outside, no matter our race, our nation, the color of our skin, our dialect, whether I'm tall or thin, whether I'm overweight or underweight, or my hair is whatever color, we really need to tell the story," she said.
Bailey's casting has also received positive feedback from young Black girls watching her sing in the trailer and recognizing themselves on screen. Erinn McKenzie '23 commented on the impact of Bailey being cast as a princess. "Usually I don't like Disney live action stuff, but I think this movie will be very special, because it'll allow little girls like me to see themselves as a princess or as something of beauty, which most media doesn't really allow them to see," she said. 
McKenzie said she thinks students at the College should watch the new adaptation. "I think it's important for Black students to see themselves in Disney films, because when we were younger, we didn't really see ourselves until The Princess and the Frog," she said. "I think it'll be beneficial to see [Bailey's] depiction because it will at least break the norm and cycle of seeing perpetually white perspectives." 
While addressing the controversy around casting Bailey, McKenzie also pointed to the fantastical nature of The Little Mermaid. "I struggle to understand the hate — everyone's so mad that a Black woman is a fish," she said. "It frustrates me that for something as monumental as this, people find ways of diminishing the accolades by saying, 'Oh, this is for the woke agenda' or 'This is Disney's way of appealing to Gen Z.'"
She noted that race does not necessarily contribute to the loyalty of an adaptation to its original. "I think race only matters when race is a central part of the story," she said. She added that an adaptation of The Princess and the Frog, which highlights a Black community in New Orleans, would have to take race into account, but The Little Mermaid's story about a mermaid falling in love does not need to do the same. 
For the past two summers, Izzy Williams '24 worked as a Quest Director at the San Francisco Camp Half-Blood, a leadership role running day to day activities for campers. She shared McKenzie's sentiment about taking race into account when adapting a story. "If you've ever read the books, you know that there's no reason why Annabeth can't be of any ethnicity or racial identity," she said. "That has nothing to do with what makes her distinctive." She added that the ubiquitous whiteness of almost all the main characters in the books actually feels more inaccurate and unrealistic. 
"Pretty much everybody in the main cast is white, and that just doesn't really square with what New York City would look like or what a national camp would look like," she said. "So I actually think it's more logical to have color-blind casting for a project like this."
Williams described how all the campers she worked with at Camp Half-Blood this summer are excited to watch the adaptation and are especially eager to have a version of Percy Jackson specific to their generation, regardless of the casting decisions and controversy. 
Although she said she believes Percy Jackson may now belong to the younger generation, Williams said students at the College should watch the new Disney+ series because it promotes inclusivity. "I think we can learn [from the show] that there's no such thing as a loyal adaptation," she said. "I actually am much more excited that we get a Percy Jackson that's going to represent all types of kids and offer all types of kids characters to see themselves through. I think it's good for everyone when we can understand that characters are characters because of who they are, what they mean to us, and what they can teach us, rather than what they look like."