Select Board keeps Blanchard as interim town manager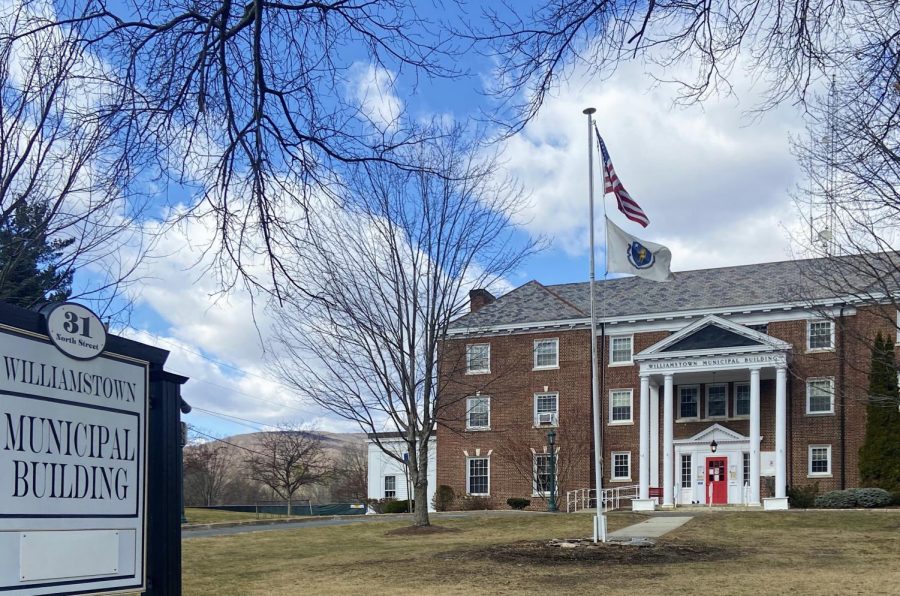 The Williamstown Select Board voted 4-1 on Nov. 18 to retain interim town manager Charlie Blanchard through the end of April while it continues to search for a permanent town manager.
Blanchard was hired in April 2021 following the resignation of former town manager Jason Hoch '95. Blanchard's contract was slated to expire in November, but the Select Board extended it through April 2022.
The board began a search for a permanent town manager in the wake of Hoch's resignation and intended to install a permanent replacement by Blanchard's original November departure date. However, it decided in October not to hire either finalist for the permanent town manager position and to launch a second search instead, which will begin in January, according to Select Board Chair Andy Hogeland '76.
After rejecting both finalists for the permanent position, the Select Board began a search for another interim town manager to take the helm after Blanchard's planned November departure. It narrowed applications down to two final candidates — former Mayor of North Adams Tom Bernard '92 and former Amherst Town Manager Barry Del Castilho — to succeed Blanchard.
However, Del Castilho withdrew his candidacy for the role, and the board voted 4-1 to take Blanchard up on his offer to remain in his position until the end of April rather than hiring Bernard as a second interim town manager, by which time the board intends to have found a permanent town manager.
Del Castilho previously served as the Amherst town manager for 24 years and was most recently elected to the select board of Buckland, Mass., in 2018. He has held several other town management positions. Bernard, the other finalist for the interim role, is a College alum and Berkshire County native. Bernard served two terms as the mayor of North Adams but declined to seek a third term because, he told the Record in March 2021, he wanted to focus on leading the city through the COVID-19 pandemic over running a campaign.
Blanchard wrote in an email to the Record that his contract was initially set to end on Oct. 8, but it was extended until Nov. 30 after the board's October decision not to hire either finalist for the permanent town manager position. Blanchard then offered to stay in the interim town manager role until April 30, 2022, since neither Bernard nor Del Castilho were candidates for the permanent position or live close to Williamstown.
Hogeland told the Record that the Select Board voted to extend Blanchard's term because of his experience in the position and his familiarity with local affairs, such as the Town's ongoing projects and budgeting. "Our Town Hall staff are very important to us, and Charlie has had a good working relationship with them so I am glad that will continue," Hogeland wrote.
Select Board member Wade Hasty was the board's sole vote against retaining Blanchard as interim town manager. At the board's Nov. 18 meeting, Hasty criticized Blanchard's leadership and said that Blanchard did not adequately support initiatives by local volunteers and the Williamstown Police Department (WPD) to strengthen connections between the WPD and Town residents.
"Charles Blanchard has shown himself at several critical times to not only remain in lockstep with the traditional approach," Hasty said at the meeting. "See that Charles Blanchard has put us back where we started. Instead, choose to see further. See the need for someone with initiative, see the need to recognize harm done at moments of power."
Over the next few months, Blanchard will focus on assembling the budget for review by the Finance Committee in February, and administering ongoing projects, including the implementation of LED street lights, supporting the Williamstown CARES study of public safety needs, adopting an updated Town human resources manual, and implementing changes recommended by a human resources audit, he wrote in an email to the Record.
Hasty wrote in an email to the Record that, although he and Blanchard have differences in personality, he hopes that they find a rhythm to work together and that Town residents express their opinions on leadership. "Systemic biases, reinforcement of systemic issues, are bigger than just any Town Manager," he wrote. "I am hopeful that the Williamstown Electorate understands that they too have a role to play within the system. They are who we are all working for. If any of us [Select Board members] are not working towards the desired direction, vote us out."