Select Board chooses Charles Blanchard as interim town manager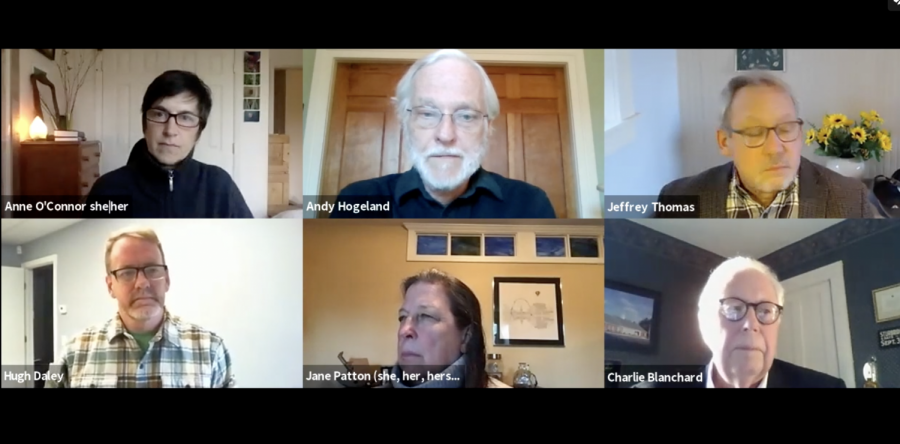 At a special meeting on Monday, the Select Board unanimously chose Charles T. Blanchard, the retired town manager of Palmer, Mass., to serve as the interim town manager of Williamstown. Blanchard will  assume his new role before April 20, the official resignation date of current Town Manager Jason Hoch '95, to allow time for Hoch to train him.
Blanchard has been "in the field of municipal management for over thirty-five years," according to a letter Blanchard wrote to the Select Board. From 2012 to 2019, Blanchard served as the town manager of Palmer, Mass., a town in Hampden County with a population of over 12,000. Before that, Blanchard served as an interim town manager of Paxton, Mass., and a member of the Board of Selectmen of Sturbridge, Mass.
The board chose Blanchard over its other candidate of final consideration, Robert T. Markel, because of his time availability and the interest he demonstrated in serving Williamstown.
"[Blanchard and Markel] are both well-qualified for the job — they both have lots of experience … so, I think they're both a win," Select Board member Andy Hogeland '76 said. "My only concern in terms of the tiebreaker is availability of time. As Charlie Blanchard … is retired, he's got no other job commitments," Hogeland said, noting that Markel spends over 20 hours per week as the current interim town administrator of Hampden, Mass.
"I appreciate the importance of the time availability," Select Board member Anne O'Connor '86 said. "For me, there were additional things that stood out about Charlie… I appreciated that he reached out to us afterwards with a follow-up email. I took him up on that offer and spoke with him for an hour and a half."
"What I really sensed was how interested [Blanchard] was in this job," O'Connor continued. "He had done research, he watched committee meetings, he knew where he was coming, and he had a really good feeling about wanting to serve in Williamstown."
At the Select Board meeting on Feb. 22, two days after Hoch submitted his letter of resignation, Hogeland had announced that finding an interim town manager was the Select Board's top priority.
Hoch began his tenure as town manager in 2015. He recently came under scrutiny after WPD Sergeant Scott McGowan's August lawsuit against Hoch, the Town, and former WPD chief Kyle Johnson, alleged that Hoch did not adequately investigate allegations of racial harassment and sexual assault that occured within the department. Hoch also came under criticism for his decision to retain Johnson, who resigned in December, as chief of the WPD in light of McGowan's lawsuit and for not informing the Select Board about a discrimination complaint that McGowan had filed against the Town in 2019.
The board went into a private executive session after the special meeting on Monday to discuss the contract for the interim town manager.
Initially, the board received 10–12 applications for the interim town manager position. "Six [applicants] seemed to be very well qualified in terms of numbers of years of [experience being] town manager or interim town manager" and were selected to proceed in the application process, according to Hogeland. Two of the six remaining applicants later removed themselves from consideration for the position, and Markel and Blanchard were the top two candidates out of the remaining four. 
The Select Board interviewed Blanchard and Markel last week; the interviews were broadcast live and have been posted on WilliNet.
The interim town manager will serve while the Select Board searches for and installs a permanent town manager, after which the board will select a permanent police chief.