Williamstown Town Manager Jason Hoch to resign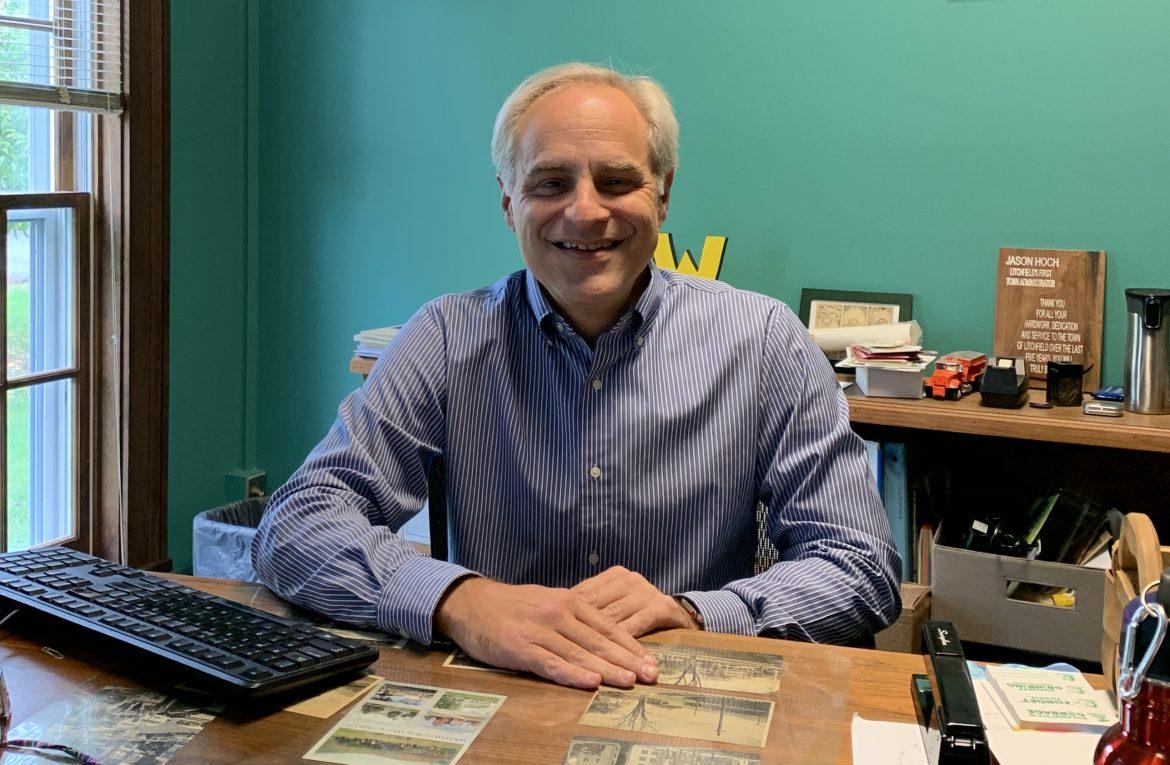 Williamstown Town Manager Jason Hoch '95 announced Friday that he will resign from his position. He will stay on the job for up to 60 days and oversee the transition through May while the Select Board hires an interim town manager.
"It has been an honor to serve Williamstown over the past five and a half years," Hoch wrote in a statement to the Record. "I care deeply about Williamstown and am committed to work supportively in this transition to position the community and the organization for future success."
Hoch, an alum of the College who has served as town manager since 2015, came under scrutiny after Williamstown Police Department (WPD) Sergeant Scott McGowan alleged in a August 2020 federal lawsuit that Hoch did not adequately investigate allegations of racism and sexual assault within the WPD. Hoch, who was a defendant in the lawsuit along with former police chief Kyle Johnson, also faced criticism from town residents for his decision to not fire Johnson and for not informing the Select Board about a discrimination complaint that McGowan had filed against the Town in 2019. Despite Hoch's decision to retain him, Johnson resigned in December. 
Hoch's resignation comes as Williamstown is searching for an interim and permanent police chief, launching an internal investigation into WPD misconduct, and conducting a social-work research project to assess the community's public-safety needs.
Hoch told the Record that his involvement in town government has made it more difficult to respond to the "concerns of the community precipitated by the lawsuit."
"We have all wrestled with a shift from deliberate and reflective work to immediate and sometimes performative work," Hoch said. "The recognition that to some my continued presence was going to be an obstacle to moving in the direction to which we all aspire was important [to my decision]. Getting to that goal should be more important than any one person, and no matter how much I may have been personally committed to getting there as well, it was equally important to not be so self-indulgent to put myself above the community."
In his resignation statement, Hoch noted the accomplishments the Town has made during his tenure, including the completion of two major building projects, as well as economic and environmental advancements. "This has only been possible through the support of the community and the phenomenal town staff with whom it has been a privilege to work alongside over that time," Hoch wrote.
Hoch also aimed to increase engagement between students at the College and the Town.
"We had a student who took over Town Hall for an art exhibition and convinced many of the visiting art faculty either to create pieces for the space or exhibit there," Hoch told the Record in 2019. "It was kind of fun — I love that opportunity to engage students with what we're doing in perhaps some unexpected ways."
Select Board Chair Jane Patton expressed support for Hoch's decision and emphasized the "good work" he has done while in office.
"I think he just came to the realization that his staying on was counterproductive to the work Williamstown needs to do," Patton said. "I applaud him for having the grace to do that. And as difficult as this was, I would ask people to remember he had some really significant successes during his tenure."
Select Board member Jeffrey Thomas told the Berkshire Eagle that had Hoch chosen to remain in his position, a majority of the board had been prepared to extend Hoch's annual contract this summer.
However, Patton noted her "serious concern" over Hoch's failure to inform the board about the 2019 discrimination complaint. "The complaint, I think, absolutely should have been brought to the board's attention," she said.
Open communication with the Select Board will be one factor Patton said she will consider as the board begins its search for a new town manager, which she said will take place before the town hires a permanent police chief.
"My hope is that we would find [a town manager] who understands that it's not that the Williamstown Select Board wants to micromanage, but there are definitely times where we can be helpful and supportive and a body of people to bounce things off of," she said.
Williamstown Racial Justice and Police Reform (RJPR), a police accountability organizing group that had previously urged Hoch to remove Johnson, called for community participation in selecting the next town manager. 
"We hope that our new Town Manager will uphold Articles 36 & 37 in ways that center those who are and have been marginalized in our community," the group wrote in a statement to the Record, referring to the Town's racial equity and diversity policies passed during the August 2020 town meeting. "We know that Williamstown is not exceptional in its exposure to white supremacy and structural racism."