Ephs start alcoholic beverage company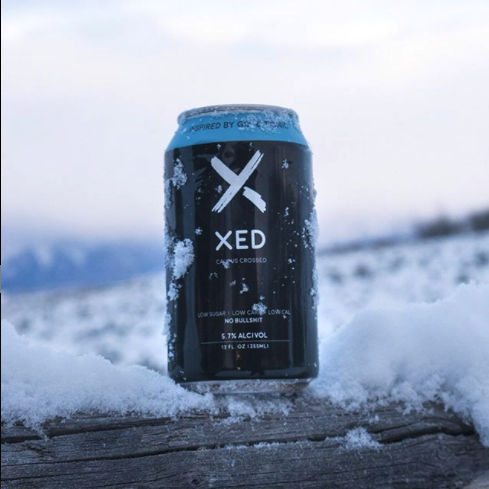 Zed? Exed? Xed? Ksed?
It is not immediately clear how to pronounce the name of a new company, XED Beverages, run by Nate Medow '22 and Zeke Bronfman '22. But despite the many logical potential pronunciations for the alcoholic beverage business, "XED" is actually pronounced "crossed."
Bronfman and Medow created the idea for their company in their dorm, though they did not initially intend to start a business.
"For a variety of reasons, we really hated beer," Bronfman said. "We started looking for alternatives for beer and began mixing drinks in our dorm room."
The pair eventually decided to extend their operation and sell their drinks in stores.
"It felt like a wasteful process, to be pouring out half the tonic water, using individual serving cans," Bronfman said. "Eventually we realized it could become commercialized."
After Bronfman's family friend became the first investor in the company, "It was much easier to raise from other people we vaguely knew from both our networks," Bronfman wrote in an email. They now have 15 private investors.
The founders advertise four carbonated alcoholic beverages on their website. Drawing on classic cocktails, flavors include Vodka Soda and Mojito.
Bronfman emphasized the ingredients in XED's beverages. "We take the low calories or health aspects of a flavored malt beverage and combine and infuse them with our favorite flavors of alcohol," he said.
The company is still in an early phase.
"We have had no real success yet," Bronfman said. "We have not even gotten into stores. I have no clue if this is going to succeed or fail. I have no clue what's going to happen, but we are learning an incredible amount, and no matter what happens, we are better off having had this experience."
The founders said they first felt that XED could become a serious business in January of last year. Since then, they have been working on their drinks' recipes and company's logistics. They plan for the company to fit a niche between two fast-growing segments of the alcohol market, according to Bronfman: "flavored malt beverages and ready-to-drink cocktails."
The two founders wanted a piece of the beer market, which generates $114 billion in annual revenue, and hoped to attract those looking for healthy alternatives. Medow noted that XED's target consumers are 21-to-35-year-olds, with a focus on male customers. He said he and Bronfman are targeting "people that have a more active lifestyle, with the work hard, play hard mentality that we have seen with millennials."
Bronfman and Medow were friends before they were business partners. "It has only made our friendship closer," Bronfman said. "We get to work together and enjoy bringing drinks to people."
Bronfman said that he is CEO and Nate is president.
"I am the external facing role," Bronfman said. "I am raising money and meeting with sales people." Medow added, "I handle the internal operational details … marketing teams, also dealing with the production, reaching out to the distributors — the nitty-gritty."
While the pair was developing the company's flavors, Bronfman said the beverages went through eight to ten rounds of testing, all with different groups, in order to receive feedback from a variety of people.
"Figuring out the early questions was one of the biggest challenges," Bronfman said. Being under 21, selling an alcoholic beverage required a licensing agreement with the manufacturer.
"We are technically not taking possession of the product," he said. "We only own the intellectual property of the brand and whatever profit is made from the sale we are paid in a licensing fee."
XED plans to launch first in New Jersey. Bronfman and Medow said they are hopeful that eventually they will continue to expand to New York City and Massachusetts, and added that they want XED expand worldwide over the next few years.
Bronfman said social media plays a large role in publicizing their drinks.
"Social media is going to be huge," he said. "It is the most cost-effective way for us to get the name out there." Instagram, he said, will be the largest investment they make on the marketing side.
"We are going to be going to the actual stores and putting up signs," he added. "We are going to the area around and throwing parties, spreading word-of-mouth."
Bronfman and Medow said they spend more than 30 hours a week working on their company, "growing our networks and meeting really interesting people that are doing really cool things," Medow said.
"I love what I have been learning in college, but it is really theoretical," he said. With XED, he is "taking the knowledge that we have learned and applying it practically."
"Once we got the ball rolling, the work will only increase, but momentum has increased too, and that's what's carrying us forward," Bronfman said. "Each day, we got really excited by the next step and getting to the next level. We just keep pushing forward."