Remembering Paula Buxbaum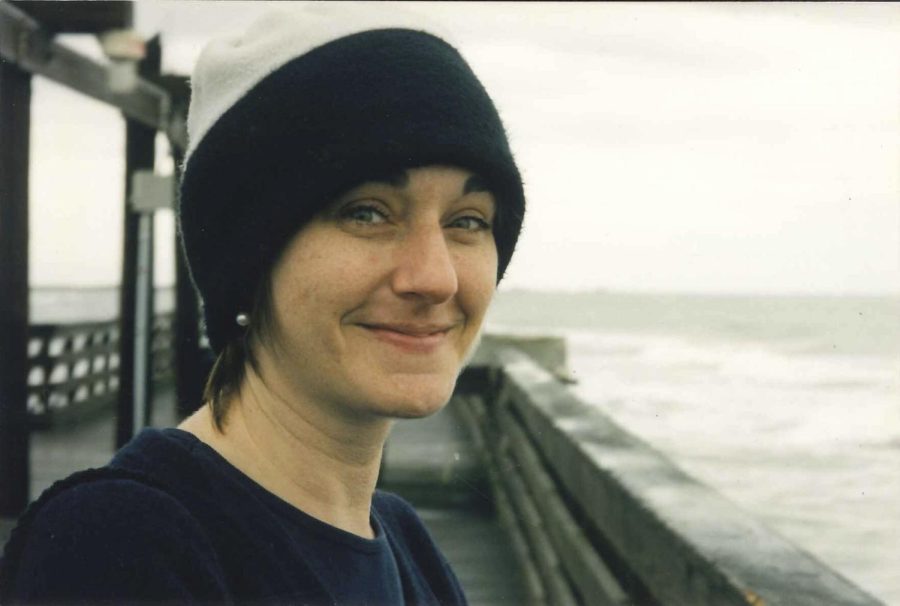 Paula Buxbaum, a North Adams resident and the owner of Spring Street store Bux Vintage, died in a car accident on Oct. 29, 2021. Her family held a memorial service in her honor on June 18. 
I first met Paula while living on campus during the summer of 2021. My friend, Weiwei Lu '23, pulled me into Bux Vintage after something in the window caught her eye. As I was overhauling my wardrobe that summer, Lu told me that Bux Vintage would be the perfect place to start. The store opened as a pop-up store in May 2021 before becoming a permanent fixture on Spring Street and, according to Lu, had a lovely owner. 
Lu was right. Besides Paula's excellent taste for clothes and all things vintage, her radiant personality gave the cozy store, which initially stood in the lobby of Images Cinema and later found a permanent space next to Pappa Charlie's, a life of its own. Filled to the brim with a collection of all manner of unique items that Paula cultivated with care, the store felt more like a home than a place of business.
Paula greeted us as soon as we walked through the door and immediately reminded me of the many aunts I grew up with, having the same aura of grace and kindness. As we browsed through the clothes, Paula told us the story of how she acquired some of the items — shirts, pants, dresses, and even jewelry. She spoke with the passion of someone who was living their dream. 
Paula was born as the third of four children in Madison, Wis., in 1963, according to The Berkshire Eagle. She grew up in Newton, Mass. After earning a bachelor's degree in English from Harvard Extension School in 1992, Paula packed up her life and moved to the West Coast. She settled in San Francisco, where she worked as a volunteer coordinator for the Mill Valley Film Festival and met her husband, Doug Jones. 
After moving again, this time to Los Angeles, Paula discovered the passion that would drive much of her life's work: working with young people. Paula worked at Schools on Wheels, a non-profit that provided services for homeless youth. There, she, according to the Eagle, "recruited, trained, placed, and supported a team of 100 tutors and 15 specialized lead volunteers." 
When Jones became the executive director of Images Cinema, the family — which now included their son, Wylie — moved to Massachusetts. In the Berkshires, Paula became an influential figure in youth services. She worked as the director of the Court Appointed Special Advocates Program in Pittsfield, a non-profit initiative that advocates for young victims of domestic abuse. Most recently, Paula was the executive director of ROOTS Northern Berkshire Teen Center in North Adams, an organization that offers safe spaces for teenagers to gather, express themselves, and engage with their community. 
Though Paula eventually left youth advocacy to follow her lifelong dream of opening a vintage store, her work experience and her love for young people had a deep influence on Bux Vintage. In August 2021, Paula transformed the store into a youth art show fundraiser, where young artists from the Berkshires had the opportunity to share and sell art they had created during the pandemic. Together, Paula and the young artists raised $600 for the Elizabeth Freeman Center, a local non-profit that supports survivors of domestic violence in the Berkshires. In August, Paula told me the fundraiser was "merging" her love for young people with her love of all things vintage. 
I remember attending the art show that summer. Paula's tiny store was bustling with activity as people clamored around the various racks and stands, which had everything from clothes to paintings to jewelry. I spoke to some of the artists while I was there, and they were quick to rave about how much they appreciated Paula, her store, and her willingness to work with them. For those young people — many of whom are queer — Paula's store was a safe space, a place where they could express themselves freely and know that they were cared for and loved. In a statement to the Eagle, Karen Magnusdottir McComish — one of the artists I spoke with at the youth art show — and several others described Paula's store as "something of a haven for queer young people."
McComish also described Paula as "frustratingly humble." My experiences with Paula confirm this. After I met her for the first time, Lu and I slowly brought all of our friends to the store. I wanted to show them all the amazing things there and the woman behind the effort, who was even more amazing. Unsurprisingly, they all loved Paula as much as I did; she made us feel safe, welcomed, valued, and loved. 
We weren't the only students at the College who Paula touched. In an article published in BTW Berkshires, Salvador Robayo '23 said, "In her short time on Spring Street, [Paula] illuminated my life with her generosity." In the same article, Isabel Kuh '23 said that "everyone who talked about her was blown away by her kindness." 
The last time I spoke to Paula was also the first time I visited her at her store's permanent location. Though I missed the cozy charm of her pop-up, the new storefront was still warm and inviting. Filled with items with a wealth of different histories — histories which Paula was always happy to tell you all about — little had changed during the move. She filled this new space with as much warmth and kindness as before. Despite the new location, Bux Vintage remained unmistakably Paula. 
I was working a shift in the Writing Workshop when I first heard of Paula's passing. I rushed over to Bux Vintage as soon as my shift was over. I found a sign on the door that told patrons that Paula had died the day before and a vase of flowers someone had left on the doorstep. The next day, Lu left a bottle of flowers in front of the store, and a card signed with our names and those of all of the friends we had introduced to her. I'll never be able to look at either of the two storefronts without remembering Paula's loving, generous spirit, or the way she lit up the lives of so many young people.
Paula died in a car accident on Oct. 29, 2021, in Canaan, N.Y., while she was on her way back from a concert. She is survived by Doug Jones, her husband of 19 years; her son Wylie Jones; her mother, Ann Buxbaum; her sister Laura Buxbaum and her husband Brian Dunn; her sister Gretchen Nash; her brother Carl Buxbaum and his wife Dawn Sykes Buxbaum; her mother-in-law Judy Jones; her uncle, Richard, and his wife Margery Buxbaum; and many cousins, nieces, nephews, and friends, according to the Eagle.