Students share mixed feelings on community's use of anonymous apps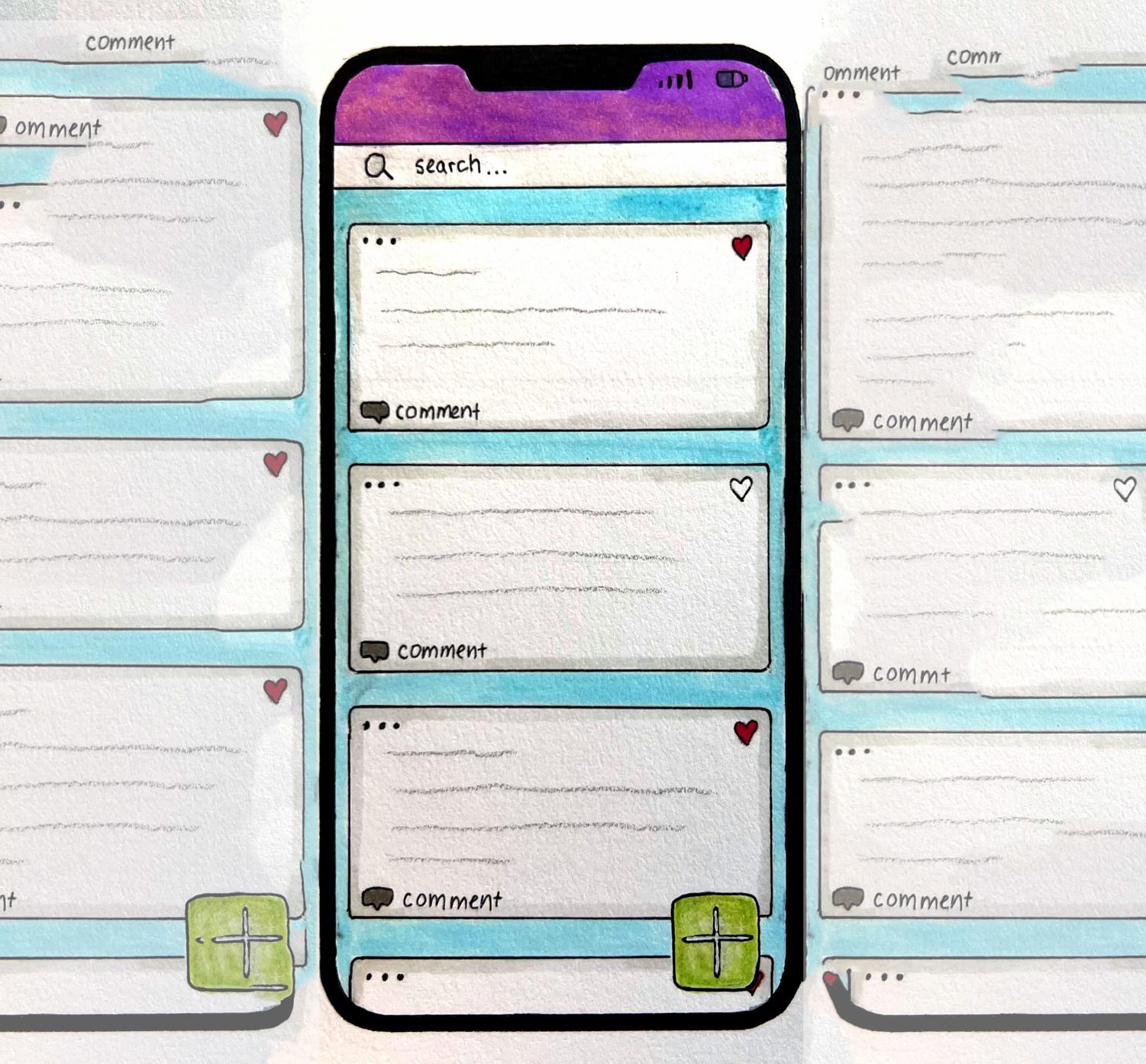 On Jan. 18, Aidan Lloyd-Tucker '22 posted on Twitter, "can I please have one SHRED of privacy on this goddamn campus," followed by, "you don't need to be posting my goodrich order and what I'm wearing! I'm scared to leave my room at this point. STOP!"
Lloyd-Tucker is one of multiple students at the College who have been the subject of posts on Yik Yak and Unmasked — anonymous apps that are popular among Williams students. Many times, these posts have been discomforting and unwelcome, Lloyd-Tucker told the Record.
"It's been a complete invasion of my privacy," he said. "People have posted [that] I slipped on Paresky steps, what I look like, what I'm doing… Having no privacy in my life and being completely perceived at all times is not fun."
The negative experiences students have had on apps like the ones that Lloyd-Tucker described have raised questions about the role that anonymous apps play in the lives of students at the College. In an interview with the Record, Dean of the College Marlene Sandstrom said that multiple students recently reported their negative experiences with anonymous apps to the College's administration.
"I'm disappointed in it," Sandstrom said, reflecting on the animosity present on anonymous apps. "It doesn't reflect what I see on campus at all. What I see on campus are students who care a lot about the culture here and about respecting each other, about respecting differences in opinion, differences in background, [and] being really tolerant of students taking risks and trying things and making mistakes." 
Yik Yak has become increasingly popular at the College in the past several months since its founders relaunched the app in Aug. 2021. The anonymous app originally launched in 2013 and quickly became popular on middle school, high school, and college campuses across the nation before shutting down in 2017 following controversy over hate speech and a significant decrease in user downloads.
In the interim between Yik Yak's shutdown and its revival, Unmasked arrived on select college campuses, including Williams, in the spring of 2020. The founder of Unmasked, Dartmouth College graduate Sanat Mohapatra, was inspired by the lack of supportive replies to posts concerning mental health on Yik Yak.  
As Unmasked's debut at the College coincided with the campus's closure due to the COVID-19 pandemic, the app quickly gained traction and garnered around 300 users within three months. "So many people were going through so many of the same things and, whether or not there was a face or a name to the person, just needed someone to relate to," Noah Jacobson '22 said.
According to Claudia Iannelli '23 and Katie Nath '23, two of Unmasked's Williams moderators, as of Feb. 28, 1,526 Williams students are currently registered as users on Unmasked, whereas the 45 other schools that use Unmasked have a markedly lower average of around 275 registered users.
According to Jacobson, much of this heightened interaction is unrelated to mental health. "The point at which Williams Unmasked diverged was the Wood party," he said. "As soon as the Wood party happened and became public knowledge, everyone flocked to Unmasked to share their anonymous angry opinions about it and the whole thing blew up … And at that point, [the app] just lost sight of what it was. There are still mental health posts, but they're substantially outnumbered."
Rebecca Coyne '22 told the Record that this shift in the usage of Unmasked seems particularly harmful because it violates the app's original mission to "provide a safe space for students to take off their masks and have real conversations," according to its website.
"There's a way in which these things become kind of a runaway train," Coyne said. "[I'm] not saying that Unmasked doesn't still foster some sort of positivity for people, but there's a way in which that positive effect is no longer the prevailing thing." 
Still, Alice Wanamaker '25 said she has seen useful conversations taking place over Unmasked. "There are definitely benefits," she said. "I've seen people ask for advice about relationships and drugs and stuff like that and get actual, thoughtful, useful answers." Wanamaker has posted questions herself, such as an inquiry about when the gym is the least crowded, and received helpful information from other students.
Unmasked, unlike Yik Yak, asks users to provide a Williams email when registering for an account. This requirement helps to ensure a level of accountability on the app, despite its anonymity, according to Theo Detweiler '24. "When you're posting [on Unmasked], I think there's a little bit more trust that 'everyone's a Williams student, and we're all talking about this in good faith,' and I think that's not there in Yik Yak," he said. On Yik Yak, anyone in a five-mile radius — regardless of whether they are affiliated with the College — can post.
Compared to Unmasked, Yik Yak is widely perceived as a forum for entertainment rather than a mental health resource; its mission statement notes that the app seeks to "connect … you with the people around you. No strings (or labels) attached."
"If you look at other places where Williams students communicate on social media … everybody's sort of in a battle to impress people with their knowledge, and Yik Yak in some ways is the opposite of that," Nick Ambeliotis '23 said. "It's just a bunch of people being kind of immature, and for the most part, at least in my experience, it's been pretty good-natured, so I think that it's maybe like an alternative to the intellectual side of Williams."
However, not all students have had positive experiences with Yik Yak. On Feb. 9, Irene Loewenson '22 wrote an op-ed about degrading comments posted about her body on Yik Yak. 
In that same issue of the Record, Wanamaker published an op-ed that argued in favor of COVID precautions, which she said protected community members. Despite her positive experiences on Unmasked, following her op-ed, students took to targeting her on Yik Yak.
"I saw a comment saying somebody had insulted my appearance and told me I should jump off of a building," Wanamaker said. "I'll be completely honest, I have a really thick skin about that kind of stuff. But I definitely would be concerned on a broader level if that happened to someone [else]." 
Despite the fact that every student at the College — and everyone with the app within a five-mile radius — has the ability to see Yik Yak comments, students do not always feel a responsibility towards one another when posting, Wanamaker said. "It's a place where there's freedom to post takes that don't take into account perspectives and experiences that someone would feel that they have to take into account if they were in person," she said.
Although Coyne does not use Yik Yak, she said that she has watched her friends start to feel less safe after seeing posts about themselves on Yik Yak. "Naming someone in the community — and I know this is against the guidelines, but it still happens all the time — actively hurts people, and I've seen this first-hand several times," she said. "It could be anybody [posting about you], and yet there's an uncanny sense that a lot of the people saying these things are people that you know in your daily life. You could walk around and be like, 'Who is the person that commented on my body?'"
To Coyne, outside of anonymous apps, one of the factors that distinguishes the College from other communities is the sense of accountability that its members feel toward each other. "Because so many people know each other, there's a sense that whatever things you say, or actions you take, are going to be tied to you for your time here," she said. "Yik Yak and Unmasked are spaces that don't carry that sense of accountability with them." 
Lloyd-Tucker also expressed concern about the lack of accountability attached to anonymous apps. "The anonymous part allows people to hide behind a mask and really enables them to say hurtful things or do things that otherwise they wouldn't be able to do, and it feels like TMZ or another gossip magazine," he said.
Despite conflicting attitudes on campus regarding the presence of anonymous apps like Yik Yak and Unmasked and the roles they play within the campus community, Coyne emphasized that students still have commitments to one another as members of the same campus community. "We have a responsibility to help structure the forums that we use here in a way that encourages our better angels instead of bringing out the worst in us," she said.