Students hold massive indoor party; College to delay planned loosening of restrictions
Students found to have been involved will be told to leave campus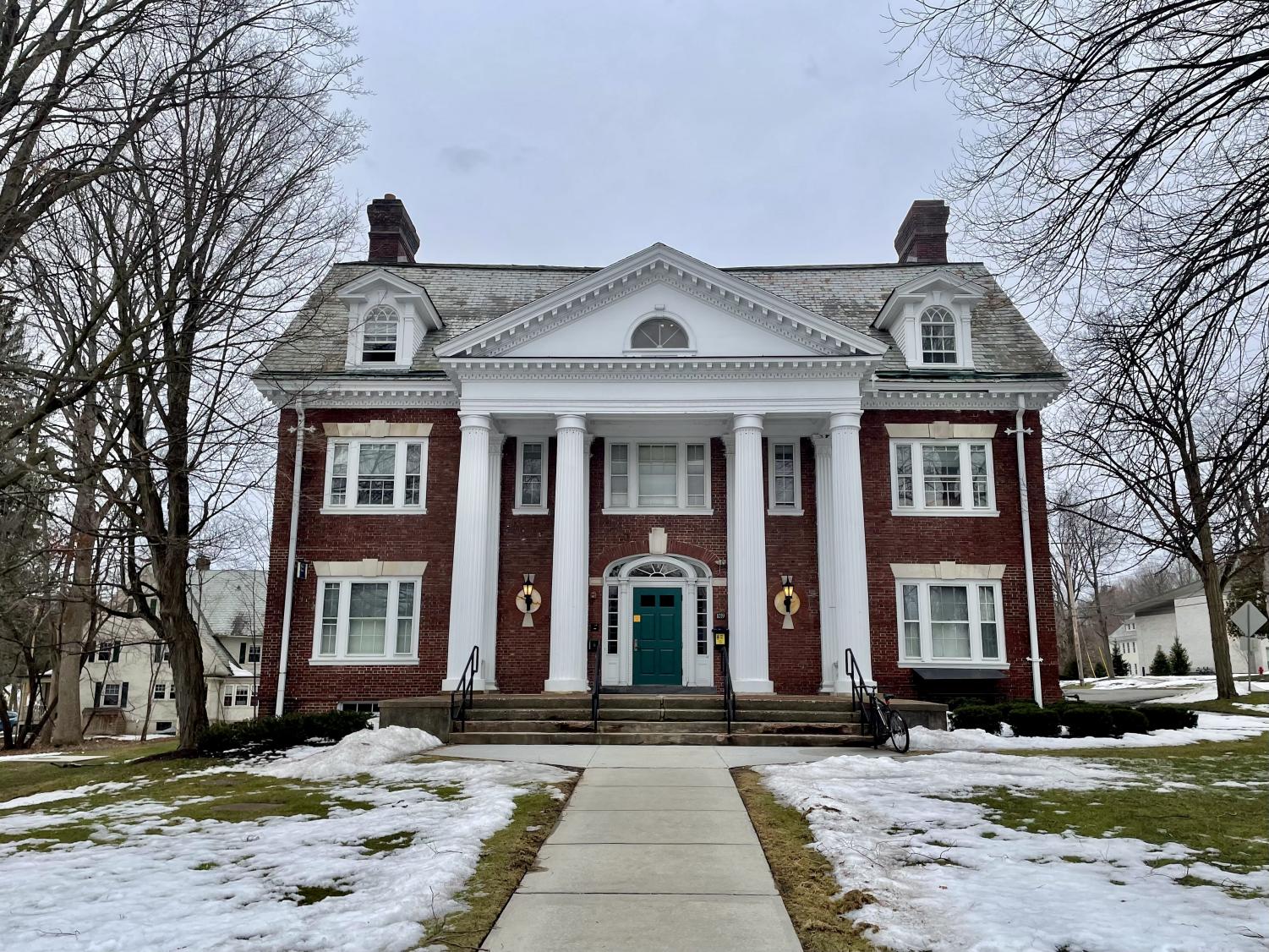 An indoor party was held last night at Wood House with between 80 and 100 attendees, President Maud S. Mandel announced in an email to students, faculty, and staff today. As a result, students will not be allowed to socialize indoors with non-podmates until March 15 at the earliest, two weeks later than planned.
"CSS [Campus Safety and Security] noted that many people at the party were either completely without masks or were wearing them around their necks, on their wrists, etc," Mandel wrote. "As you can imagine, the crowd was tightly packed in such a small space."  
CSS is conducting an investigation of the party. Those determined to be involved will be forced to complete the semester remotely and, unless they come forward voluntarily, will be subject to disciplinary action, "up to and including suspension," according to Mandel.
Since arriving on campus for the spring semester, students have not been allowed to socialize with non-podmates indoors. But in an email sent yesterday, Chief Communications Officer Jim Reische had announced that Phase 2 would begin on March 1, at which point students would be able to interact with non-podmates indoors as long as they were masked and socially distanced.
In today's email, however, Mandel wrote that Phase 2 will instead begin on March 15, provided that the College does not see evidence of viral spread from the party. "The change is not meant to punish the whole community, but rather as a necessary public health measure," she wrote. "The party created a significant risk of Covid transmission."
Last week, the College saw its first evidence of community transmission, with three students testing positive for COVID-19 after coming into contact with COVID-positive podmates. In total, twelve on-campus students have tested positive since students began returning to campus on Feb. 10, more than the number of student cases reported during the entire fall semester.
Large groups of students also gathered in the fall in violation of public health guidelines, including at an outdoor party with roughly 120 attendees. Following the party, the College told the Record that it would respond to "concrete information about public health violations"; in the end, though, the outdoor party did not result in any removals from campus.
This is a developing story. The Record will continue to report on the party at Wood House and the College's investigation. Those with information are encouraged to contact the Record through its anonymous tip form or by emailing [email protected].