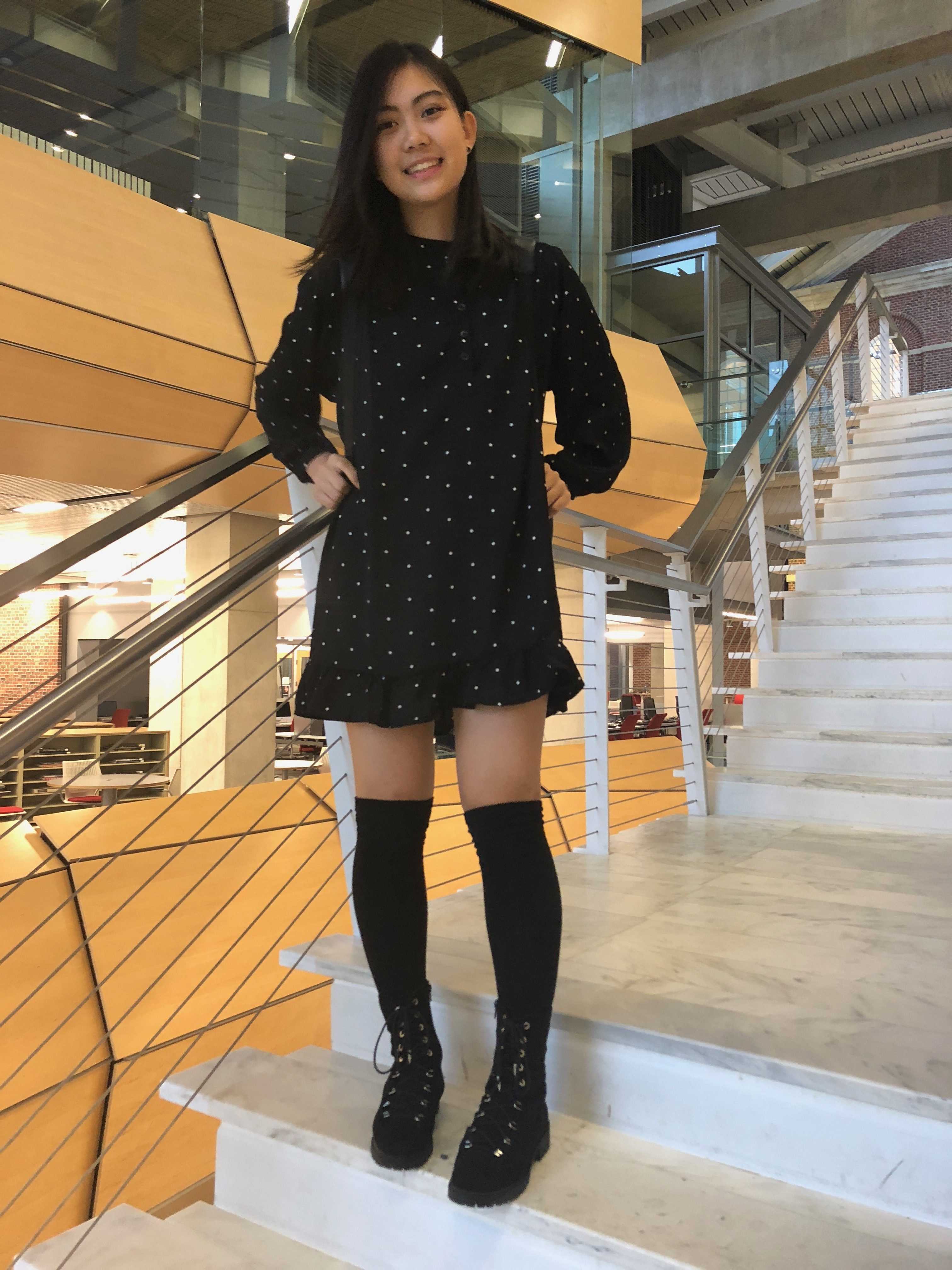 "Jihong, you're literally the only person I know who can pull off a beret!" Charlotte Hanson '22 said the moment Jihong Lee '22, wearing a glimmering black outfit topped with a black beret, entered the Mills-Dennett 2 (MD2) common room on Wednesday night. 
Within MD2, Lee is a style icon. "She manages to find the perfect balance between elegant and cute," Ruthie Laurence '22, a member of the entry, said. 
"She always dresses very well," Shreyas Rajesh '22, also in MD2, said.