Intercollegiate faculty, students convene to discuss "Dance We Must"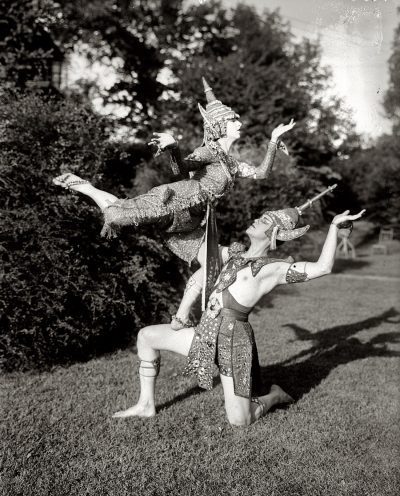 This past Saturday, I was invited to attend the 2018 Jacob's Pillow College Partner Convening, held at the '62 Center for Theatre and Dance and the Williams College Museum of Art (WCMA). The Convening was held as a response to the controversy that has arisen out of WCMA's exhibition Dance We Must. I attended alongside dance professors and students from the College and other schools around the area, including the University of Massachusetts Amherst and Trinity.
As someone whose last brush with dance was another failed attempt to audition for Sankofa, I was not exactly the type of person one would expect at such an event. I participated in the event as a former intern for WCMA and as a facilitator of campus conversations concerning issues of cultural (mis)representation, (mis)appropriation and institutional authority that have arisen from Dance We Must.
The exhibit, whose problematic nature is described in an earlier Record article ("'Dance We Must' struggles to reconcile art with appropriation," Sept. 19, 2018), was designed in collaboration with Jacob's Pillow, a local dance-focused cultural organization. Jacob's Pillow was started by Ruth St. Denis and Ted Shawn, who had previously founded the Denishawn dance company together. The two are viewed as pivotal figures whose artistry gave rise to the modern American dance tradition. Dance We Must is an exhibition showcasing their costumes and archival material, artifacts that are also steeped in rich histories of cultural exchange, appropriation and colonial exploitation. To approach this dimension of the exhibition's material history, I initiated conversations first with the museum's staff and later within the campus community.
Saturday's convening addressed many of these issues.With respect to the exhibition's implications on dance and dance education, Artist-in-Residence Erica Dankmeyer and Dew Maskati '20 presented on the complexities surrounding the recognition of Denishawn's dances as potentially traumatic acts and, therefore, the appropriateness of their replication within current contexts. Maskati also spoke on confronting what she viewed as conflicting responsibilities she had as a performer to both present an authentic and accurate reproduction of Denishawn dances and remain ethically respectful to people whose cultural heritages were misrepresented by Denishawn's creations, herself included. Opening the conversation to all in attendance, the focus moved to examining the exhibition's possible impacts on dance curricula, as well as revelations.
As an exhibition that was supposedly created with the anticipation of generating controversy, curator Kevin Murphy stated that, in hindsight, perhaps student voices should have been included at earlier stages of the project when conceptualizing the exhibition and the language incorporated within. In addition, Artist-in-Residence Janine Parker and Assistant Professor of Dance Munjulika Tarah spoke about how Denishawn and the exhibition have been incorporated into course material for 100- and 300-level dance classes.
Towards the end of the conference, the attendees split into smaller groups for break-out conversations regarding future approaches to dance education. I suggested that it was perhaps time for a slight shift of paradigm; there would surely be enough space within academic discourse to accommodate different narratives on the same set of events, and we should be able to acknowledge both St. Denis' and Shawn's achievements as dance pioneers and their misdeeds in appropriation and exploitation. My group concluded our discussion by identifying the following inquiry points: Is it possible to be both celebratory and critical? And how can space be made for emotional responses in academic contexts?
After the convening ended, a professor from Trinity approached me with remarks on how laborious the entire process of engaging in discourse on personally hurtful topics must have been. With this in mind, it is worth mentioning that the exhibition is set to leave WCMA within a month, which creates opportunities for further incarnations. It is therefore my hope that the lessons learned from Dance We Must's debut can be put to good use. For all the pain that it may have caused members of the College community, I should like to visit Dance We Must again and see due attention paid to fully acknowledging the convoluted histories preserved within these objects.