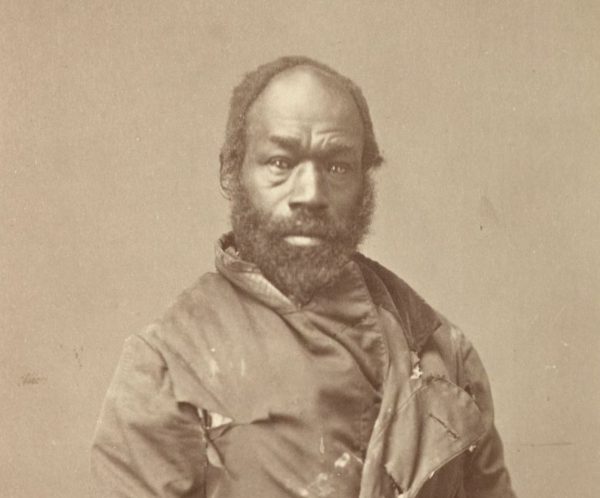 Dear President Maud S. Mandel and the Williams College community,
My name is Alyssa Readdean, and I am a descendant of Abraham Parsons. I recently learned the painful history of my great-great-grandfather's experiences with Williams College students in the late 1800s. After reading an op-ed by Bilal Ansari about Abraham's life and death, I felt compelled to appeal to Williams College to take action and honor my ancestor's humanity and repair this tragic situation.
The details about how Williams students exploited and degraded Abraham for their entertainment are horrific and heartbreaking. It is demoralizing to know that they mockingly called him "Abe the Bunter" and induced head injuries that likely contributed to his death. The fact that Dr. Frank Olds, a former Williams student in the class of 1876, took possession of Abraham's body after his death and saw fit to remove his skull for measurement, attempt to sell it, and eventually display it at the Williams Club for years adds insult to injury.
President Mandel, you have called on the College to study its history and reckon with injustices against local Black and Indigenous communities. The story of my great-great-grandparents Abraham Parsons and Elsie Alcombright epitomizes this troubled history. My great-great-grandfather was born in Stockbridge, Mass. around the same time as the founding of Williams College in 1793. Adequate records of his birth were not kept, so we are unsure of the exact date. My great-great-grandmother was an Indigenous woman, and they married in 1850. After moving to the White Oaks neighborhood in Williamstown, Abraham worked as a janitor, repairman, and landscaper for Williams College and allegedly never missed a graduation until his death in 1900. There are decades of public records of the demeaning treatment my ancestor underwent, and even in death, he was denied dignity.
I humbly request that Williams College help find and secure Abraham's remains. The family only wishes we can finally lay him properly to rest. His skull should not have sat in the Williams Club as a macabre souvenir. If the College desires to honor Abraham, I suggest a memorial so my grandparents' story can serve as a lesson about the dangers of dehumanizing local Black and Indigenous residents.
I read articles about how my ancestors lived with great Black people in Williamstown. I am grateful for the College's efforts and for all who work to illuminate the uncomfortable histories of Williams. I hope Abraham's experience inspires Williams to live up to its ideals of social justice and human dignity today. Though we cannot undo the past, we can bring peace and rest to the descendants of Abraham and other Black and Indigenous people.
I intend no hostility in this request; I am a deeply spiritual person who has not rested looking for anything about my ancestors since 2015. I live in Schenectady, N.Y., and I look forward to one day visiting their graves and knowing they rest in peace. I simply wish to thank you for archiving so much about my great-great-grandfather Abraham Parsons's life, even if unsympathetically. Please help my family redeem Abraham's humanity and honor his humble legacy as a local Black resident who loved Williams College.