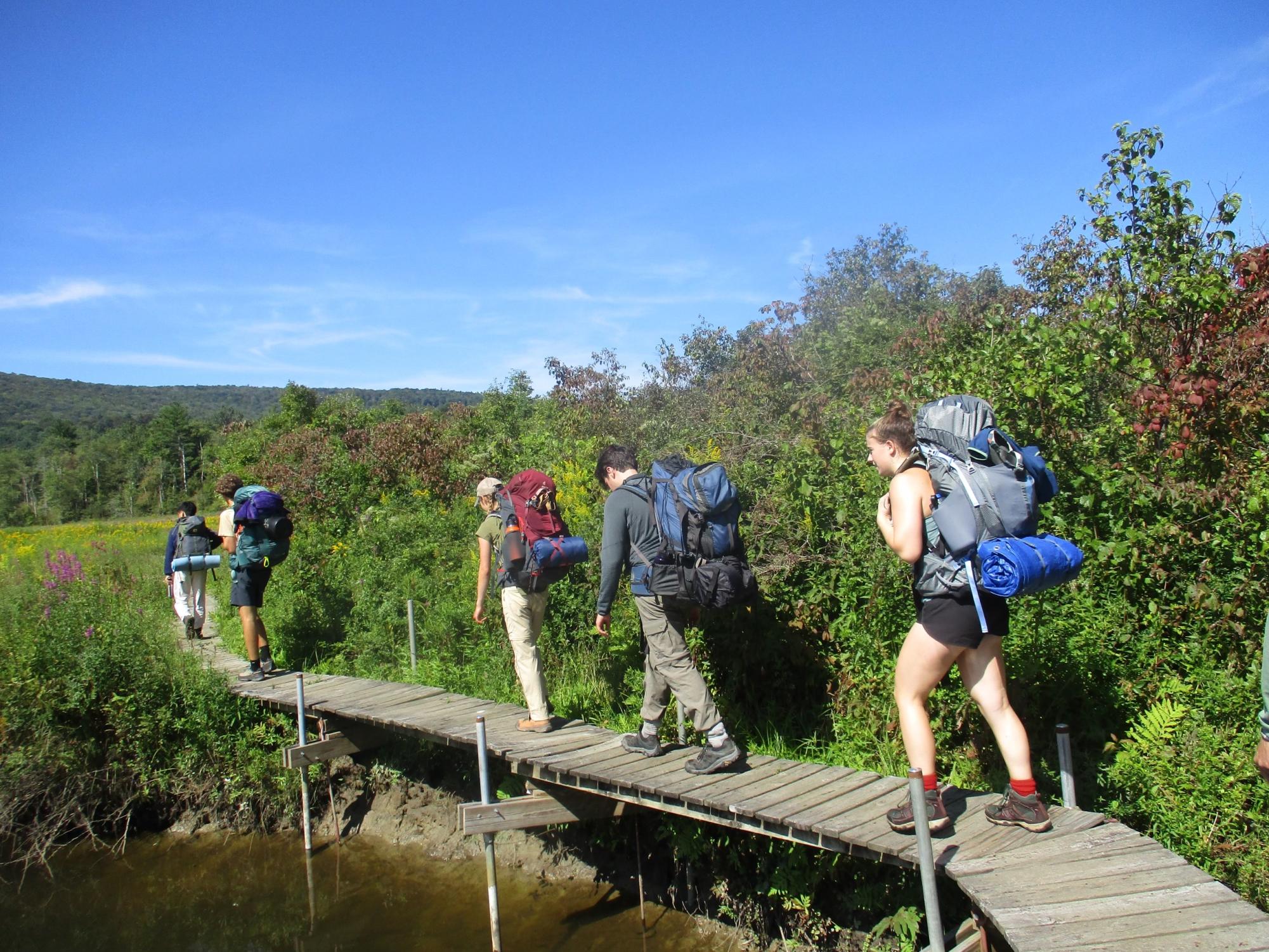 When the directors and leaders of Williams Outdoor Orientation for Living as First-Years (WOOLF) learned that this year's program would be shortened from four days to three, many felt frustrated.
"I was really disappointed," said Kaleisha Towle '24.5, a WOOLF director. "I feel like that extra day means a lot on a lot of fronts."
"We were all blindsided and pretty shocked," said Claire McDonald '26, a WOOLF leader.
The College's 2024 fiscal year budget includes cuts to First Days, the College's orientation week for first-years, which became two days shorter. One of these cut days was taken from EphVentures, which include WOOLF and other orientation programs.
According to Towle, the change was noticeable throughout the WOOLF trip planning process. While the program's hiking routes are typically similar from year to year, Towle said, the shorter program meant that directors spent the summer restructuring each trip, as well as working with van and bus drivers and people in charge of hiking shelters to coordinate the changes to the program.
In a typical year, WOOLF leaders start preparing in late April and spend roughly a week after spring semester finals in training. This year, the training to prepare leaders reflected the abbreviated program.
One of the program's main goals is for every WOOLF group to reach the "norming phase," which Towle described as a stage in the experience when all members become comfortable opening up to each other. "Every group's path to that place is different, but on average, we notice it takes two to three days to get there," she said.
This year, however, the program's student directors acknowledged to leaders in training that groups might not have the time to reach the same level of group bonding achieved on previous years' WOOLF trips. "You can't force them to become friends faster," Towle said, "because that's actually only going to make it worse."
While McDonald and her co-leader Charlie Halverson '26, who were in charge of a  high-mileage hiking trip named "B25: Will We Survive?!," had glowing remarks about the trip they led, they also noticed the absence of the fourth day of the program.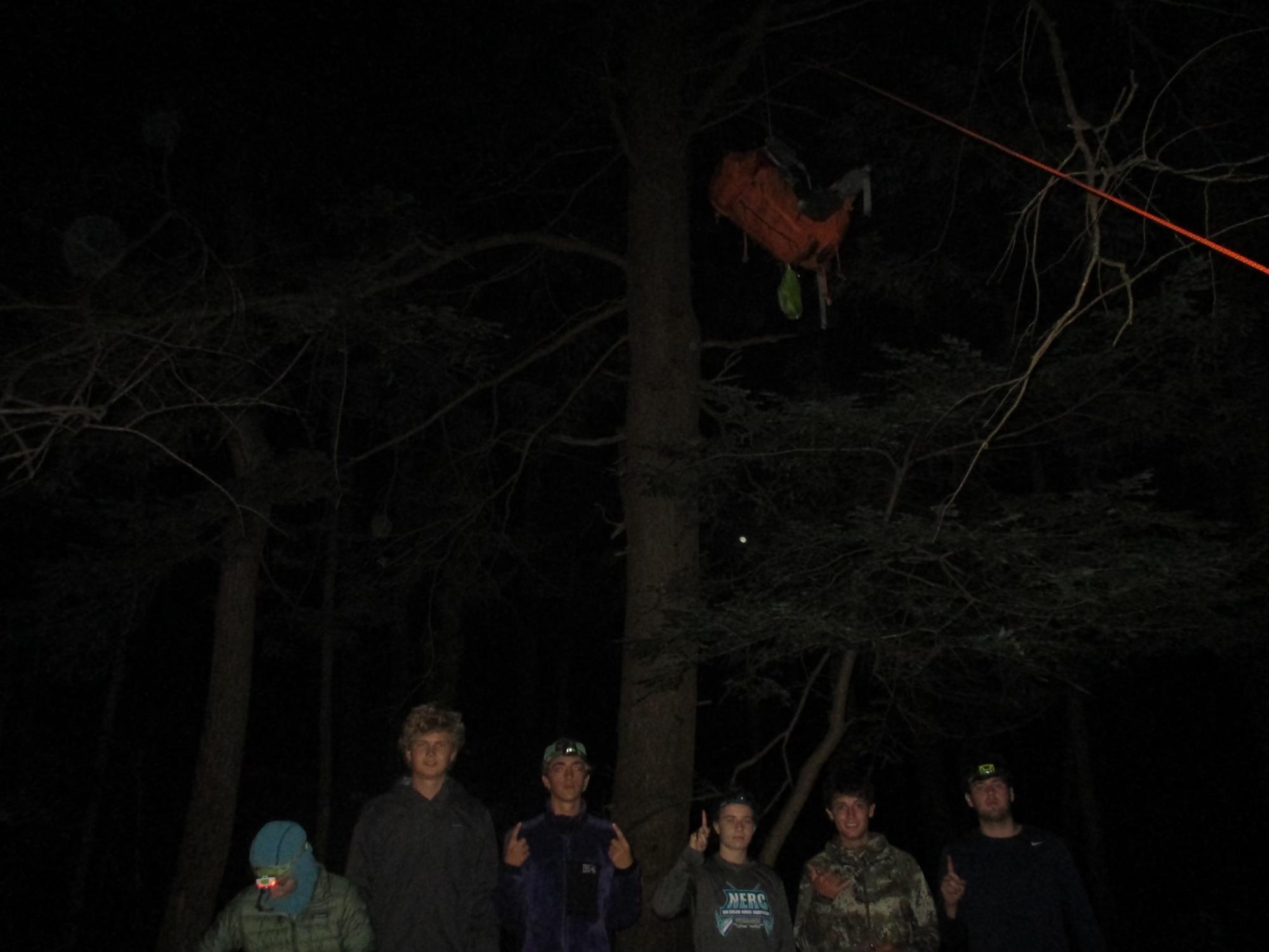 Halverson said he found the stresses and anxieties of the first-years had mostly faded by the second afternoon of the program, but at that point, they had less than a day left to enjoy their time together in the woods. "I think WOOLF should function to maximize that time because that's when the bonding really occurs," he said.
For some WOOLF participants, the difference in trip length from previous years was less apparent. Without past years to contextualize the experience, some expressed ambivalence about the change. 
"It ended a little abruptly," said Jazmin Morenzi '27, who was a member of B25. "But I think if no one had told me, it would have been fine."
Helen Hurden '27, another member of B25, noted that not all students felt comfortable with multiple days of hiking and the lack of bathrooms and showers. "Some of the people in my group were definitely ready to come back, so I don't think it's a bad thing in general for it to be shorter," she said.
Hurden, however, expressed disappointment that the trip ended before the group could fully bond. "I think we were just starting to get into the groove of being outside and camping and learning how to operate as a team," she said. "I don't think we really had time to develop that team chemistry." 
According to Towle, Hurden's perspective was expressed in leader and first-year evaluations conducted after the end of WOOLF trips this year, many of which reported that the program "had a rushed sense" or that the respondent wished for more time in the woods.
"We weren't getting those comments in the past, at least not as frequently," Towle said.
Towle and the rest of the Williams Outing Club, which runs WOOLF, are now busy planning programming for the rest of the fall, but Towle said that when she has more time, she plans to advocate for the first-year program to be restored to its original length. Both McDonald and Halverson said they would push for this movement as well.
"Do I still think a lot of people had a great time on their WOOLF trip? Absolutely," Towle said. "It just made our ultimate goal harder."