Haystack Monument defaced for second time in two weeks, perpetrators unknown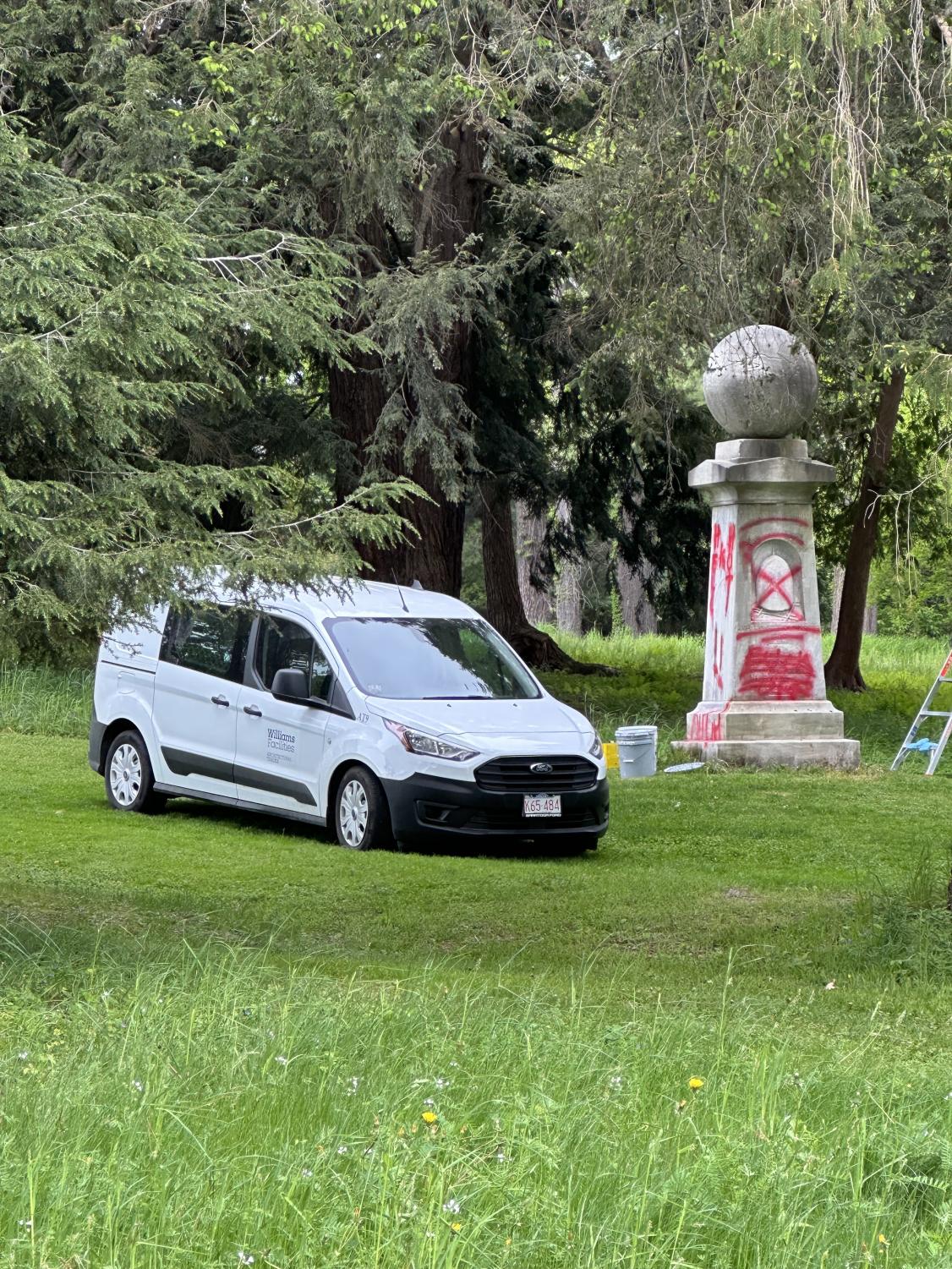 Perpetrators drew graffiti on the Haystack Monument Friday night, marking the second time in two weeks that the monument has been defaced.
President Maud S. Mandel sent a campus-wide email yesterday notifying the College community of the incident. The monument, which commemorates five Williams students' 1806 formation of the American Board of Commissioners for Foreign Missions, was spray-painted with allusions to Christianity in red graffiti that resembled the May 13 defacement. The perpetrators have not been identified.
"This time the slogans were 'Hell is hot,' 'Shame on you,' and 'Ouch' as well as an obscenity," Mandel wrote. A Campus Safety Services (CSS) officer discovered the graffiti while canvassing the area during a standard check, Director of CSS Eric Sullivan wrote in an email to the Record. According to Mandel, CSS has increased its patrol of the area and is working with the Williamstown Police Department to follow leads. 
"Given that the Monument memorializes the Christian missionary movement, some people of faith may be experiencing these incidents as attacks on your religion and on you personally," she wrote. "You belong here, and I will work for your and everyone's right to a safe community."
This story was updated on May 22 at 10:54 a.m. to include comment from Sullivan.