Boyd, Harsch, Hogeland vie for two seats on Select Board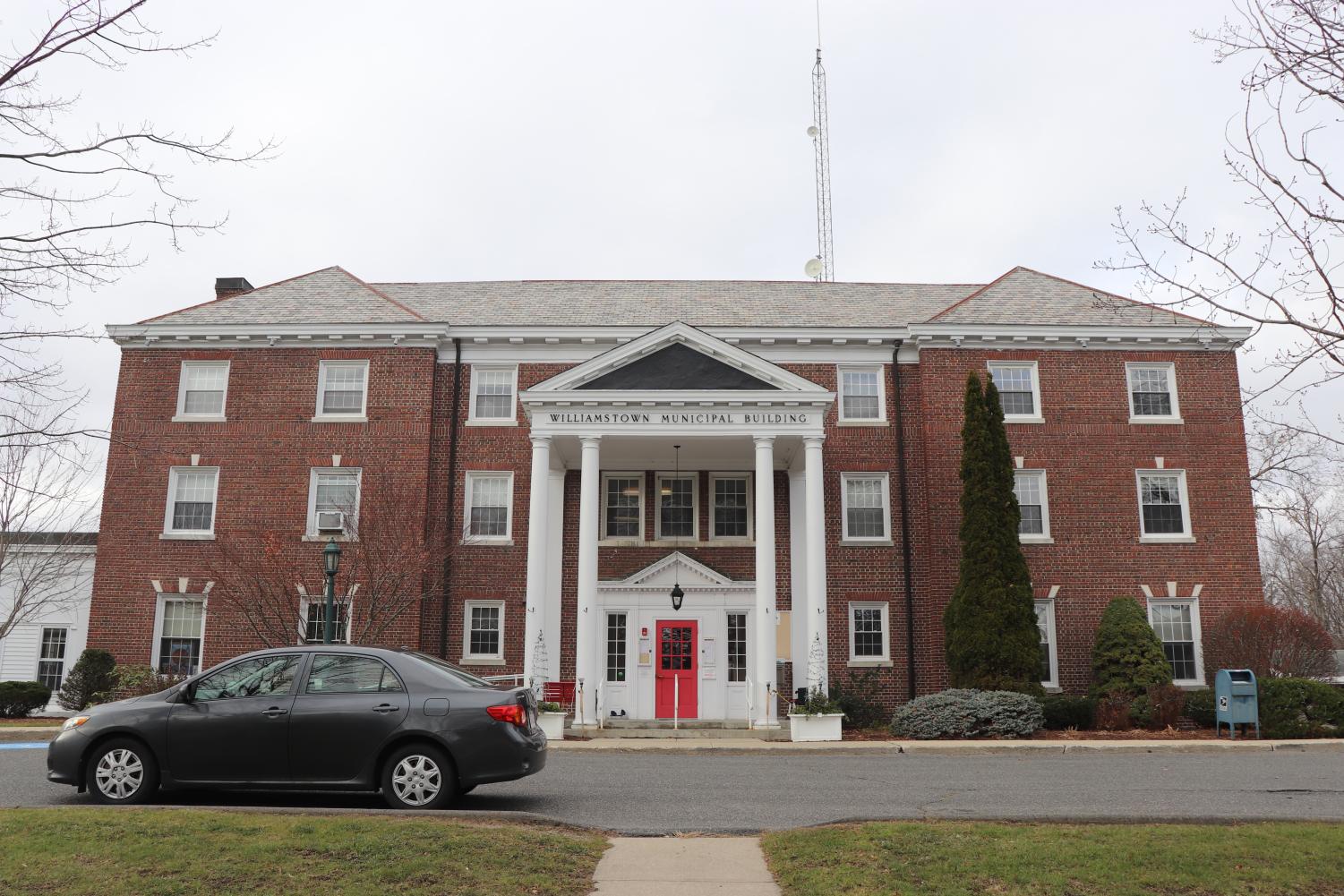 Incumbent Andy Hogeland '76 will seek reelection for his seat, while Stephanie Boyd, a current member of the Town's Planning Board, and Paul Harsch '69, a real estate agent, are running to serve on the Board for the first time. 
A fourth candidate, Andi Bryant, is not actively campaigning because of a recent family emergency, though her name remains on the ballot. 
Voters will select two candidates on their ballots, and the two candidates with the most votes will serve three-year terms. The Select Board, a group of five elected Williamstown residents, manages the executive functions of the Town's government.
Stephanie Boyd
Boyd, a member of the Planning board and founding director of the Zilkha Center, has served on a number of Town committees, including the CO2 Lowering (COOL) Committee and the Comprehensive Plan Steering Committee. In an interview with the Record, she cited climate change and the Town's need to promote housing affordability as central tenets of her campaign.
Boyd cited tax relief as a means to promote affordability. "Property tax is by its nature, regressive," she said. To make property taxes more progressive, Boyd proposed a residential tax exemption in which assessed property values would be reduced by a consistent dollar amount. "If we reduce all properties, for example, by $100,000, a $200,000 house is now worth half of what it used to be … and a million-dollar house's [value] would be reduced by 10 percent," she explained.
Regarding climate change, Boyd stressed the necessity of collaborating with the government of the commonwealth in order to meet the Town's goal of achieving net-zero carbon emissions. In 2021, Town voters passed a resolution in pursuit of achieving net-zero greenhouse gas emissions. 
"One of the very key issues both for [the] College and for homeowners is … electrify[ing] our buildings for heat," she said. Solving that problem, however, requires action beyond the municipal level, Boyd said. "The electricity grid is just not substantial enough to provide enough electricity to convert the school and our businesses and homes to electric heating," she said. "That is a real collaboration point … to work with the national grid and the state to upgrade the grid." 
Boyd emphasized that, in light of the Town Meeting format, in which legislation is passed by popular referendum with the Select Board acting as an overseeing executive branch, she is mindful of its limited role in the legislative process. "In many ways, the Select Board is more of an influencer than a decider," she said.
Paul Harsch
Paul Harsch '69 is a real estate agent who has lived in Williamstown for around 60 years. In an interview with the Record, Harsch said he initially decided to run for the Select Board because the race was uncontested, though he has since decided to stay in the race because he felt his perspective as a long-time resident and business owner would be a valuable addition to the board. 
"Being a business person — I established my business 48 years ago — and having watched many, many Select Boards over the years and watched many committees and community decisions, I can provide a perspective that is unlike [what] any other candidate can offer," he said. 
Unlike Boyd ­— ­­a member of the Planning Board, which proposed several warrant articles to promote housing affordability — Harsch, a realtor, is unconcerned about the cost of housing in the Town.
"I don't consider it a crisis at all," he said. "Everyone is in favor of affordable housing, except when they want to sell their home." Harsch voiced his opposition to the Planning Board's warrant article proposed for the Town Meeting on May 16, which would permit mobile homes on any lot within the general residential district. "In their sense of urgency to solve this problem right away, [Planning Board members] didn't take their research far enough," he said, noting that Williamstown would be the first municipality in Massachusetts to allow mobile homes without specific approval if the bylaw passes. 
Harsch added, however, that he supports the Planning Board's two other warrant articles, which would allow for more multifamily housing.
When asked about his stance on environmental issues, Harsch proposed banning fireworks. "Fireworks should absolutely be outlawed forever: They give off toxic chemicals and pollute the soil and water … and besides, they are very annoying to people and frightening to animals and wildlife," he said. 
Harsch told the Record that, overall, he believes the Town lacks significant problems. "I think that we bounce as a Town sometimes … from one sort of perceived crisis to another," he said. "I'm not sure that there are any major challenges facing the Town."
Andy Hogeland
Hogeland, a member of the Select Board and chair of the Affordable Housing Trust, is running for his fourth term on the board. 
"I've been doing this work for a long time," he said in an interview with the Record. "I really love it. I believe in local government and being able to do things in your hometown and see the effects."
Hogeland named a lack of affordable housing as the most pressing issue facing Williamstown. As chair of the Affordable Housing Trust, Hogeland has worked on several of its initiatives to increase housing affordability, including  purchasing of land and contributing to construction costs, as well as a mortgage assistance program that provides $15,000 to first-time homebuyers. 
Hogeland also identified economic development as a long-term challenge facing the Town. "We depend upon people paying their property taxes to run the town government, and they do," he said. "But eventually, times might get hard, and they have been hard in the past. Trying to find other sources of income for the Town is always going to be an ongoing challenge."
In order to augment the local economy, Hogeland said the revenue raised from the Town's taxes on housing developments has been a substantial contributor and should not be dismissed. "The Cable Mills complex on Water Street, which is partly affordable housing among other things, has brought in over $800,000 in property tax," he said. "Over the last several years, we've built three other affordable housing units: Highland Woods, 330 Cole Avenue, and Church Corner, and combined, they bring in over $100,000 of taxes a year. We shouldn't overlook real estate taxes based on housing, whether it's affordable or not, as a good source of income."
Hogeland also chairs the Charter Review Committee, which seeks to update the Town's charter for the first time since 1956.  "It's an important way to revisit how we have formed ourselves, who has the power, how people vote, what the Town Manager [does], [and] what the Select Board does," he said. For students at the College who are interested in how government works and making government work more effectively, this process is an important one to follow, he added. 
Hogeland views himself as a unique candidate because of his many years of serving the Town. "There's no learning curve with me," he said. "I've been doing a lot of work and productively doing that work. [I have] a good record that I'm proud of."
In addition to his service on the Select Board, Hogeland is the president of the Massachusetts Select Board Association. As president of the Association, he is also a member of the Local Government Advisory Commission, which reports to Governor Maura Healey. "It's a chance for me to advocate for Williamstown and rural Massachusetts altogether," Hogeland said. 
The polls will be open from 7 a.m. to 8 p.m. at the Williamstown Elementary School on May 9.