After reduced hours, WCCC teachers discuss staff shortages, respect for their work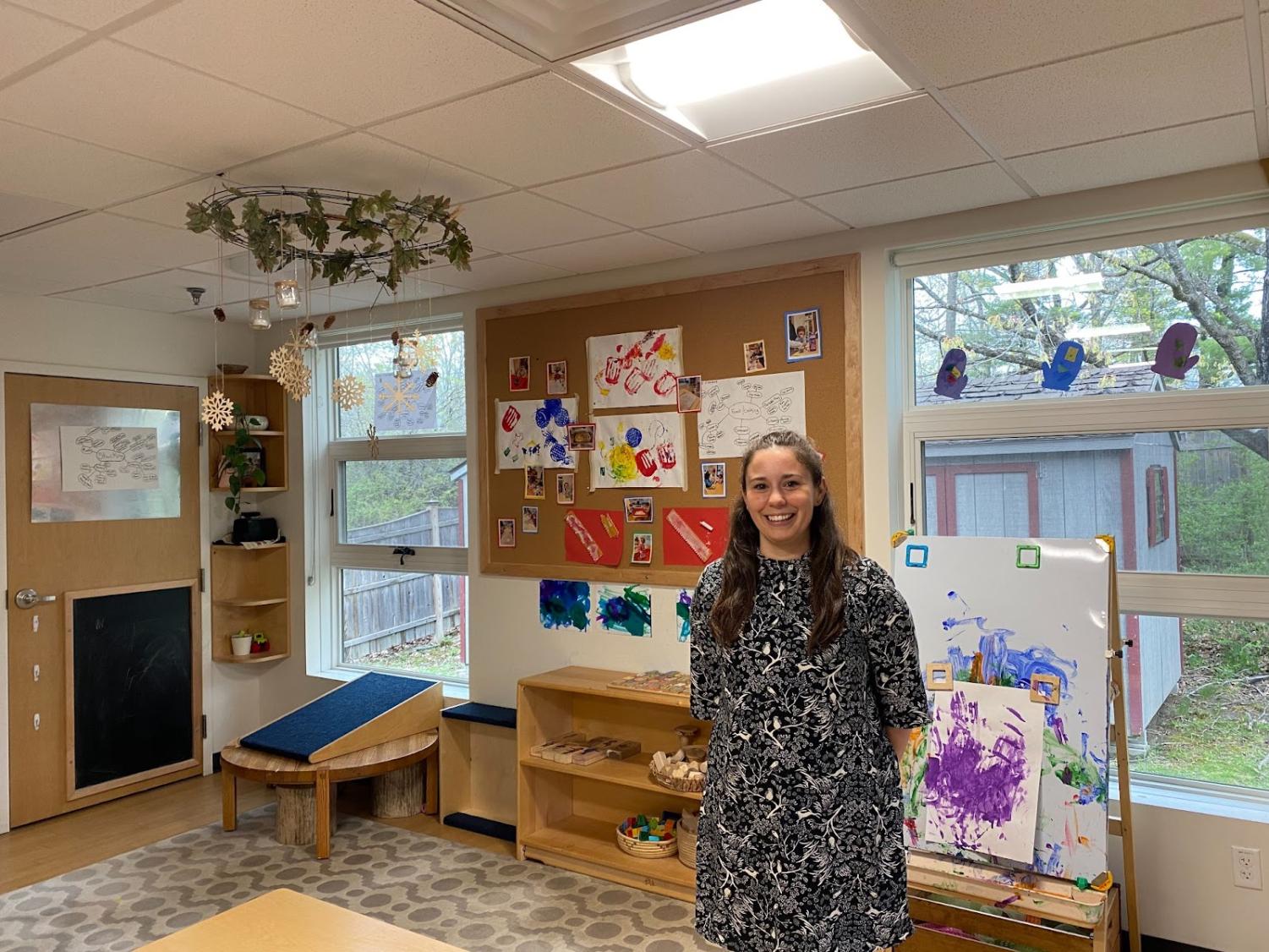 On March 29, the Williams College Children's Center (WCCC) began closing an hour earlier than it had previously, necessitating parents to pick up their children by 4:15 p.m. This change was caused by an ongoing teacher shortage at the WCCC and left College faculty and staff scrambling to find child care during the extra hour each day. 
In response to these frustrations, the College will hold two family meetings at WCCC with Provost Eiko Maruko Siniawer '97, Vice President for Finance and Operations Mike Wagner, ​​WCCC Director Carrie Gagne, and WCCC Assistant Director Aja Callander.  
According to Gagne, the WCCC has also reformed its advisory committee, which will inlcude at least one family representative from each of the nine classrooms, four classroom teachers, and both directors. "This group is advisory in nature ­­— not decision-making, but a valuable partnership to share input, bring suggestions and comments, and ask questions as we consider topics such as policies and practices, financials, curriculum and program, and other center business," Gagne said.
The change in operating hours created challenges for families, but it was a welcome one among WCCC teachers and staff who felt overwhelmed in recent months. Brittany Burdick, who has worked at WCCC for 12 years and has a four-year-old daughter at the center, spoke to the difficult working conditions she experienced before the reduction. 
"This past year has been really stressful with the staff shortage," she said. "Every day, the schedule was really unpredictable. We weren't sure if the teachers would be in the same classroom, or if they'd be moved. Teachers were working a lot of overtime, because you could come in at 7:30 a.m. and think you're leaving at 4:00 p.m. Then, we didn't have enough staff to cover that last hour, so you would end up working [from] 7:30 a.m to 5:30 p.m."
Now, however, Burdick said the work has more consistency, which is also helpful to the children. "When I'm coming to work in the morning and I know when my shift will end, it's [a guaranteed] eight-hour day," she said. "There's more consistency in our routine… It's really helped children kind of feel like their schedule is predictable."
Jenna Tomasi, who has worked at WCCC for three years, also said that the reduced hours has made a meaningful difference to the teachers. "Most of us seem much happier, less exhausted, and less burnt out than before, which includes kids in all age groups," she wrote in an email to the Record. "For us teachers, the reduced hour has improved our work-life balance which results in us showing up and performing better at our job.… I drive over 40 minutes to and from work each day so getting out an hour early makes a huge difference in my personal life."
Associate Professor of Sociology Christina Simko, the parent of a three-year-old at the WCCC, is looking toward solutions that work for both WCCC teachers and parents who need the extra hour of care. "Some teachers and parents have suggested moving to a 'core day' and 'extended day' model," she said. "The core day could cover typical school hours and the extended day could function as an after-school program and be staffed somewhat differently." 
More teachers are needed to return to full operating hours, and WCCC is actively hiring to fill gaps. While Burdick loves her job, she understands that these open roles may be hard to fill. "It's a very difficult field in terms of compensation," she said. 
"It's also very long hours, which can be mentally and physically exhausting for teachers, and I believe that's why a lot of teachers are leaving this field… Public schools have shorter hours, they have April vacation, [and] they have summer vacation," she said. "So when those opportunities come up, a lot of teachers have been leaving." 
Tomasi also believes that WCCC is losing out on talent to other employers. "I believe the underlying cause of the staff shortage is that teachers are seeking jobs that have shorter hours of operation, more work-life balance, higher compensation, and where they are valued, respected, and appreciated," she said. "There were and currently are teachers at the center that are overqualified for their positions, and we lose them and will likely continue to lose them to opportunities elsewhere."
Simko echoed the need for compensation and work-life balance to go hand-in-hand. "I've been hearing this narrative among senior administrators at the College that what the CC teachers want is not better compensation but better work-life balance, and this is not an either-or issue," she said. The College recently posted a WCCC teacher position with a starting salary of $18 to $20 per hour, which is the same pay rates for past WCCC job postings, according to Simko. Massachusetts state minimum wage is $15 per hour.
To explain the pay range available at WCCC, Simko commented that the College has failed to push back on the devaluation of certain kinds of labor. "When work is feminized, it tends to not be compensated as well," she said. 
"We are actively advertising, recruiting, and interviewing candidates for the open positions, and we are reviewing salaries to ensure competitive compensation to recruit and retain teachers," Wagner wrote in an email to the Record. "We are also very grateful for the input, ideas, and support for the teachers and the center that we have received from families."
The College's inability to facilitate the WCCC's necessary functions has had worrisome effects on the lives of professors. Professors have formed informal support networks, in which they volunteer their own time to care for others' children. Simko remarked that without a functioning childcare center, the College's challenges will continue to accumulate. "A disproportionate number of people who identify as women took tenure delays and deferred their promotion," Simko said. 
While the issues facing WCCC are typical among early childhood educational centers, the services it provides are not. According to Burdick, WCCC's use of a Reggio Emilia approach — a type of learning that creates a curriculum based on the interests children express — and high number of teachers with graduate degrees sets WCCC apart. Making sure the College community understands the uniqueness and value of their work will be key to lasting change, Burdick explained. "I really do believe it has to be administration, faculty, staff, families, teachers — the College as a whole really needs to come together," she said.  "That way, all the voices can be heard, so they can have a clearer understanding of who we are, what we offer, and why we're worth really putting that time and benefits investment in us."
To Tomasi, the College must do more to listen when WCCC teachers speak. "Teachers and administrators at the Children's Center are advocating for ourselves and our field of early childhood education," she said. "We need to be listened to and taken seriously, valued, appreciated, and treated as professionals. If Williams truly values education, it should value all education."