Professor of Economics Lara Shore-Sheppard named next dean of faculty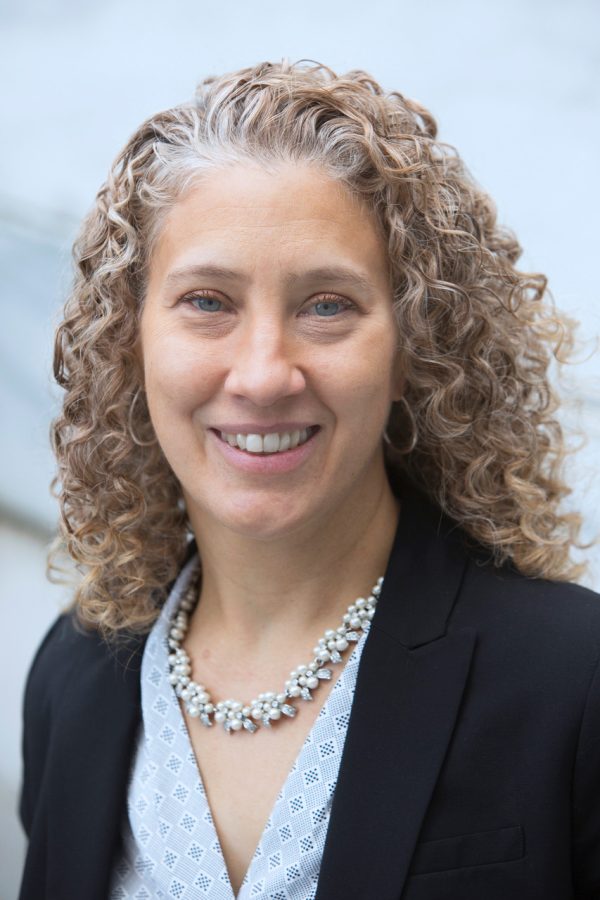 Professor of Economics Lara Shore-Sheppard will serve as the College's next dean of the faculty.
Shore-Sheppard will assume the deanship in July, according to an all-campus email by President Maud S. Mandel. She will succeed Professor of Psychology Safa Zaki, who will leave the College to become the next president of Bowdoin College, and as dean of the faculty, Shore-Sheppard will be in charge of the faculty and curriculum, and be available to meet with faculty about any issues that concern them.
"I'm particularly excited to have an opportunity to learn more about what my faculty colleagues across the college do in their teaching and in their research and to find ways to support them in those endeavors," Shore-Sheppard wrote in an email to the Record. "I'm looking forward to working with key teams focusing on academic life at the college, including other senior staff and the Committee on Appointments and Promotions."
Shore-Sheppard has served as the chair of the economics department since 2019, and she chaired the program in political economy from 2012 to 2015. She specializes in health and labor economics, poverty and welfare policy, and wage distribution.
Her recent research has considered the impacts of programs such as Medicaid, the Supplemental Nutrition Assistance Program, and Temporary Assistance to Needy Families on low-income adults and children. Since 2012, she has been a research associate at the National Bureau of Economic Research, and this year, she is a Russell Sage Foundation Visiting Scholar, continuing her research at the foundation's New York headquarters.
During her 23 years at the College, Shore-Sheppard has taken an active role in administrative work, chairing the Committee on Educational Affairs, the Campus Environmental Advisory Committee, and the Child Care Committee. From 2010 to 2011, she co-directed the Project for Effective Teaching, a predecessor to the First 3 Program, which guides faculty and fellows during their first three years at the College. She has also mentored various student organizations, serving as the faculty advisor for the College's  figure skating club and as the faculty affiliate for the women's crew team.
Shore-Sheppard considers the inability to continue to work closely with students to be a chief downside to the role. "I have particularly enjoyed working with students in my tutorials and as a thesis advisor and will now have far fewer opportunities to interact directly with students during my term," Shore-Sheppard wrote.
In Mandel's all-campus email, she highlighted Shore-Sheppard's "abilities, experience, and dedication to faculty interests" and noted that Shore-Sheppard's appointment continues a history of "filling senior administrative positions from within our ranks."
This practice, which has included every dean of the faculty since the position began in 1966, is notable to Shore-Sheppard as well. "Williams has an important tradition of reserving senior administrative roles for faculty members," Shore-Sheppard wrote. "I'm really pleased to have this chance to work with and on behalf of the entire faculty."
Professor of Economics Tara Watson, a longtime colleague and collaborator of Shore-Sheppard's, has co-authored four papers with her about "safety net" programs that provide benefits to low-income families and individuals. "Professor Shore-Sheppard is a fantastic choice for the dean of faculty role," Watson wrote in an email to the Record. "She has a deep commitment to the College, brings a conscientious and thoughtful approach to her work, and is a genuine and kind person. She will be a strong and wise leader for the faculty."