'The best trip': Francis 'Frenchie' Fredette to retire after 16 years at the College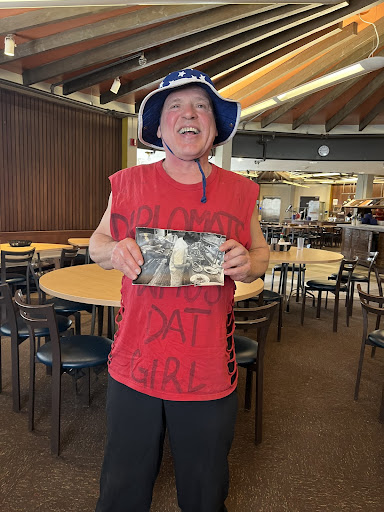 After 16 years working in dining halls at the College and a lifetime spent in Western Massachusetts, Francis "Frenchie" Fredette, a prep and service attendant at Driscoll Dining Hall, plans to retire at the end of this academic year. Frenchie has long been a beloved friend of students passing through Driscoll — including former Record editor Nigel Jaffe '22, who profiled Frenchie in 2019.  
In addition to creating the "McWilliams," a popular breakfast sandwich option at Lee Snack Bar, Frenchie is known for his storytelling.
"I will miss him, his stories, and his personality," said Driscoll Cook's Assistant Debby Shea. She is a co-worker and lifelong friend of Frenchie, and she has been affectionately nicknamed "the mom of Driscoll" by her coworkers. 
Frenchie grew up in North Adams and started his career in food service as a teenager with a job at Bounti-Fare Restaurant & Catering — alongside his brother and mother, who was head waitress at the time. "I worked 30 days in a row plus going to school at 13 years old," Frenchie said. "This is where I became [a] chef."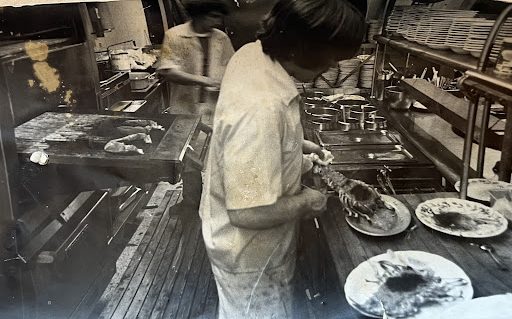 Frenchie never attended culinary school, but he learned on the job. His mentors, he said, "gave [him] confidence and showed [him] how to make a good living."
After Bounti-Fare, he worked for General Dynamics, a technology company, where he cooked for employees. "That's where I first learned how to take care of 2,000 people," he said. "Once a month on Wednesdays, I'd have to cook 200 prime ribs." 
Frenchie has been a notable presence wherever he's worked. When he lived in Pittsfield and had to commute to North Adams for work, he would hitchhike. "Everybody knew me and they knew where I was going," he said. "They made sure I got there."
The College hired Frenchie in 2007, and he started by plating meals at Whitmans. A year later, he switched to Driscoll. 
When asked about a typical day on the job, he simply said, "I show up every day and take care of business." Frenchie has managed to keep up with the fast-paced environment. "My first week out here, I lost seven pounds flying around this kitchen," he said.  
He attributes many of his fortunes in life to extraordinary luck mixed with his unwavering optimism. Three years ago, this luck won him $25,000 from a Super Bowl bet, and he has continued to take home profits from successful bingo nights. 
"He's put me onto bets: game bets, horse racing bets," Shea said. "I tell him, 'I'm not a gambler,' but he always tells me, 'This could be a good one.'"
Shea described the tight bond that she shares with Frenchie. "We take care of each other out here," she said. She has driven Frenchie to work when they have the same shift, worried about him continuing to ride a bike after several hit-and-run accidents. In return, she said, Frenchie always lifts the milk containers for her. "He's my muscle man here," Shea said. 
Frenchie plans to use his new free time after retirement to help care for his elderly neighbors and friends. "I'm just centrally located where I can take care of these elderly people," Frenchie said. 
"Williams College has been the best trip for me," Frenchie said. "It's just great to have hungry eyes in front of me." Though his time as a dining hall staff member is coming to a close, Frenchie said he will be sure to stay present in the College community. "I'll be going to every football game," he said.