From love to skepticism: Valentine's Day in Record archives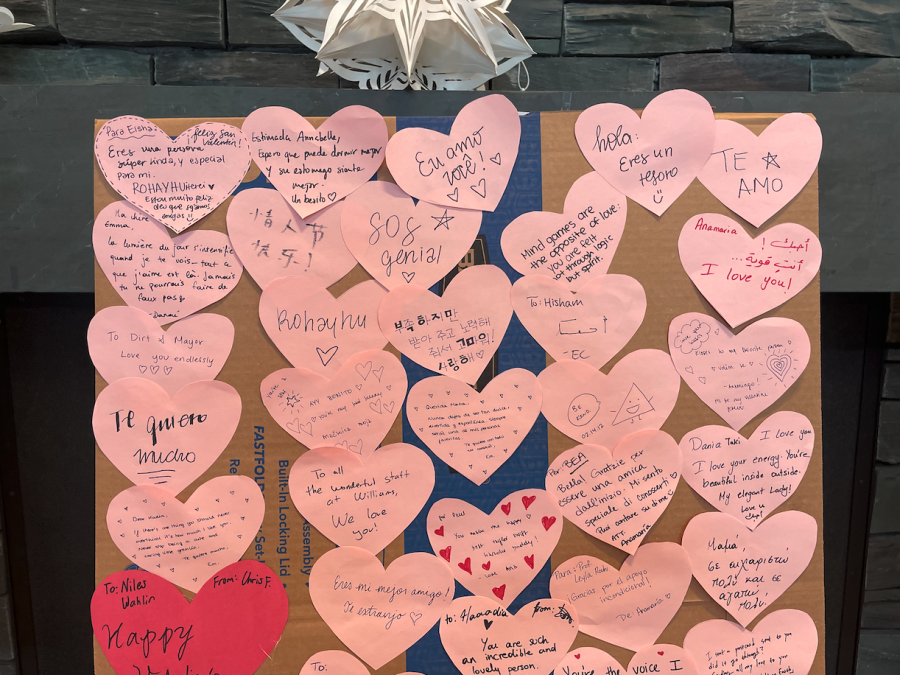 On Feb. 11, 1997, Adrienne Lu '97 published an op-ed in the Record titled "How to celebrate this Valentine's Day." She was not impressed by the current iteration of the holiday, which she wrote "reek[ed] of commercialism," but she also explained how Valentine's Day has a more complex history.
The Roman holiday Lupercalia was among the first holidays to be centered around love. It celebrates Lupercus, the god of shepherds and flocks, and Faunus, the god of flocks and fertility. Valentine's Day itself began in France as a festival where men drew women's names from a container and then were permitted to seek favors from them. The holiday was later incorporated into the Christian tradition, honoring martyrs who protected Christians and conducted forbidden marriages. 
Generations of students at the College have had their own thoughts on the holiday — from a love of love to a deep resentment. 
One of the first mentions of the holiday in the Record is a brief vignette published in 1910 titled "Whenas in silks my Julia goes." The anonymously written piece describes the way that women could "help cheer us in our ordinarily gloomy environment" and why men at the College would "welcome her, with that heartiness which the combination of the one and only girl and St. Valentine's day alone can inspire." 
(It also demonstrates an attempt at feminism. "The girl is also an ancient and honorable custom, figuratively speaking, and as such we approve of her," the author writes. "Not, of course, that we may not approve of her as anything else she may be.") 
By 1929, attitudes towards Valentine's Day had shifted. On Feb. 16, the Record published an editorial titled "Trumping the Heart" which claimed that "in recent years the appropriate observance of February 14th among American colleges of both genders has fallen off with such deplorable rapidity, that it is time for someone to become alarmed and start a thorough investigation of the matter." 
But, all hope wasn't lost for Valentine's Day, as the Record theorized that expressions of love hadn't disappeared — they had just evolved. "We merely have a new love language," the Record stated. "'My valentine' has become 'my baby' and Cupid has put on the uniform of a Western messenger. A shot of gin may be the arrow, but it still hits the mark."  
By the 21st century, Seth Brown '01 was positively dreading Valentine's Day, which he explained in his op-ed in the Feb. 15, 2000, of the Record. He described himself as "one of the many bitter, single people on this earth who looks forward to Valentine's Day almost as much as getting my wisdom teeth removed." He provided some of the strategies he used to make it through the holiday, including denial,  bluffing, and desperation-induced romantic gestures. 
But just one year later, Brown was singing a different Valentine's Day tune, when he published an "Emergency Valentine's Day kit" in the Feb. 13, 2001, issue of the Record, complete with a poem template — "your eyes shimmer with the purest (eye color) of a/an (natural feature that has the color)" — and instructions for folding an issue of the Record into a bouquet for your paramour.
Whether you're going into the holiday alone or in love, Lu's Valentine's Day suggestions remain evergreen: "This year, on Valentine's Day, whether you're single or married — because, as everyone knows, there's no other option at Williams — let someone know you love them," she wrote in 1997.  "Remember the joy of Valentine's Day in kindergarten, when valentines were made of construction paper and doilies, and everyone got one, and share that feeling. Above all, take delight in knowing that you love, and are loved."