WPD to implement body cameras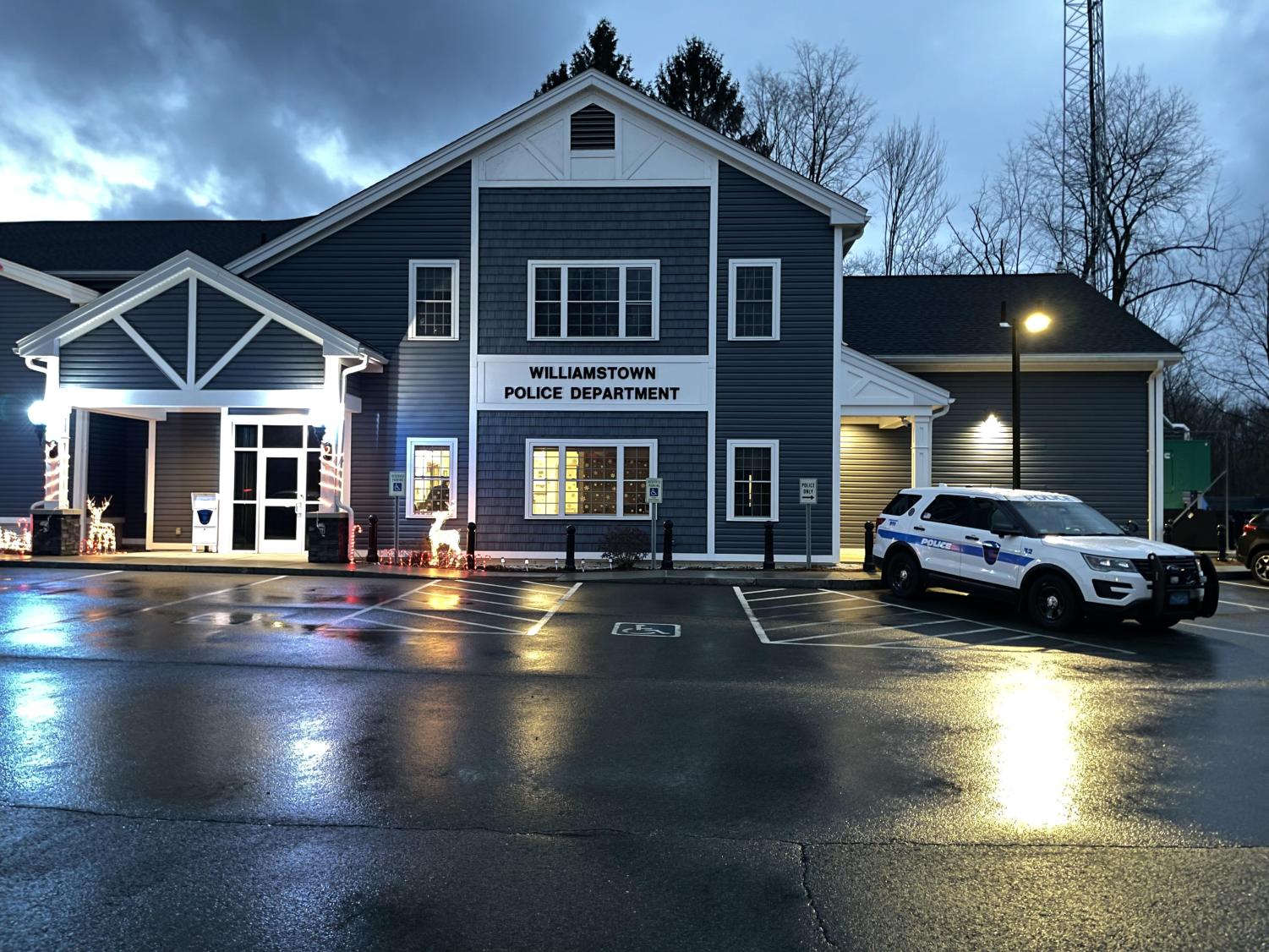 The Williamstown Police Department (WPD) will equip its officers with body-worn cameras with an $18,941 grant awarded by the Massachusetts Executive Office of Public Safety and Security. Within the next few months, the WPD plans to purchase 14 body cameras for the department — enough to outfit every officer with one and to have a spare in storage, according to Interim WPD Chief Michael Ziemba. The cost of the cameras will be around $40,000 for a three-year contract, leaving the WPD to spend approximately $20,000 of its own budget on the cameras. 
"[Body cameras are] one of those low-hanging fruits that provides another level of openness and transparency for the community," Ziemba said in an interview with the Record. "Other than the fact that [they] cost money and it's going to take time to maintain the data, it's just something that is one more step toward saying, 'Hey, we have nothing to hide. We're open and transparent.'"
Ziemba noted that the officers in the WPD unanimously supported the implementation of body cameras. "This is the way that policing is trending: It's not a matter of when policing is going to change or if policing is going to change — it's a matter of [whether] you can keep up with the changes," he said. "You can't stay stagnant." 
WPD Officer Kalvin Dziedziak added that he has been in favor of the department using body cameras for years. "It really cuts out the 'he-said she-said' problems that can arise if a situation happens and if there is no witness," he said. "It really gives a good perspective of what went down." 
In total, the Commonwealth's body camera grant program awarded $2.5 million to 32 municipal departments across Massachusetts, according to an official press release.
Governor Charlie Baker described body cameras as "an important tool to enhance accountability, improve investigations and strengthen relationships between police and the communities they serve" in the press release. "The investment we're making in these programs today will help create safer communities for years to come," he added.
When the grant application opened a few months ago, Ziemba applied for it immediately. He said that implementing body cameras has been on his mind since he first became acting chief of the WPD in December 2020 after former Chief Kyle Johnson resigned. After Johnson's resignation, an independent investigation commissioned by the Williamstown Select Board revealed that Johnson and former WPD sergeant Scott McGowan had engaged in multiple instances of sexual and racial workplace harassment from 2002 to 2019.
Ziemba said that footage from the cameras will not be reviewed routinely. Instead, the department is establishing rules concerning the retention of footage that documents routine interactions, as well as footage that reveals evidence essential to a crime. The policies should be finalized by the time the WPD obtains the cameras, Ziemba said.
"You don't just make [these policies] up — it's mandated by the POST [Peace Officer Standards and Training] Commission and by the state," he said. "We can't just wake up in the morning, turn [the cameras] on, and then shut them off when we go to bed." For example, though an officer can typically leave their cameras on in public, if they are conducting an investigation at a private residence, they would be mandated to turn off their camera upon the resident's request.
The WPD is still deciding which brand of body camera to purchase, as they vary in price and capabilities. Though some must be activated manually, others will turn on as soon as an officer is dispatched on a call or draws a weapon. 
"It's a delicate balance," Ziemba said. "We don't want to dive head first into this and go with the most expensive supplier that has a lot of stuff that we don't need. We want to tiptoe into it." If the program is successful, the WPD will likely upgrade to higher-quality cameras, he added.