'A different way of getting to know people': Founders recount the beginnings of WOOLF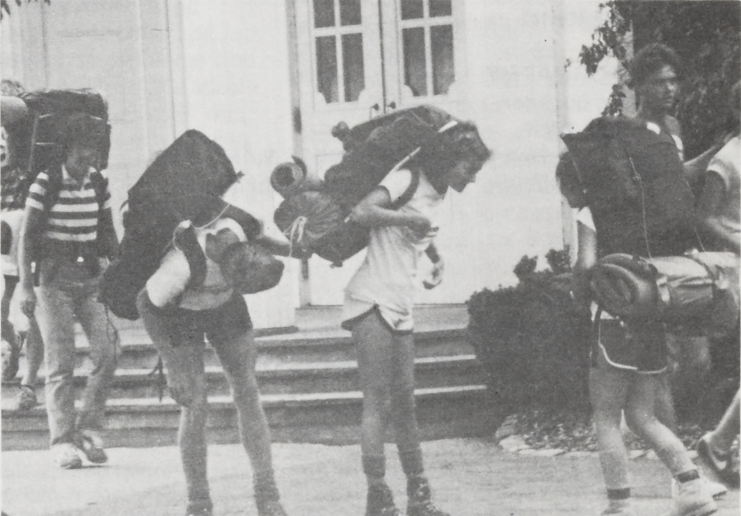 "The freshman orientation week is not everybody's cup of tea," Eric Laschever '78 said. "It's mostly just keggers… It's not the healthiest way for people to get to know each other." 
It was this unsatisfactory orientation experience as a first-year student that led Laschever to imagine a different start for first-years at the College. In his senior year, he helped establish Williams Outdoor Orientation For Living as First-years (WOOLF), which is now a four-day wilderness adventure orientation program, alongside a group of students two years below him. But the idea behind WOOLF was formed before this younger group had even stepped foot on campus. 
"I took my junior year off, and I spent a part of it doing a National Outdoor Leadership Program," Laschever said. It was during this outdoor education experience that Laschever met Malinda Bergamini Chapman '80, an incoming first-year filled with questions about the College's student-orientation experience, who would go on to co-found the program with him, Michael Hill '80, Tom Black '80, Sue Conley '80, Jane Golay '80, and Paul Goren '80. 
The following year, the two reconnected after Bergamini Chapman also experienced a "somewhat limited" freshman orientation. "It was really Malinda and the other freshmen who decided to try and approach the administration to make the idea happen," Laschever said. "They invited me as the wise elder to join in the effort."
This student-led initiative, however, was anything but easy. "We faced a good bit of opposition," Hill wrote in an email to the Record. 
"It was not something that the dean at the time really thought was that great of an idea," Laschever added. "We had to do a lobbying effort in order to persuade the school to give it a try."
One of the College's main apprehensions about instituting an outdoor orientation program was that it would cause division within the incoming class based on levels of comfort and experience in the outdoors, according to Laschever. "I think one of the reasons that the dean originally was not sure about it was that it … would, in some ways, feel exclusive or be divisive rather than an opportunity for people to really get to know each other," he said. 
After an earnest defense of the program, and "largely due to Eric's outstanding pre-law advocacy," Hill added, the Committee on Undergraduate Life approved the program in a very narrow vote. The following fall, 84 first-years and 17 leaders embarked on pilot camping trips of various lengths. 
Originally, the College did not finance the trips. Each first-year paid between $7 and $12.50, based on the length of their trip. "The cost of the trip included food, shelter, and a $4 membership in the Williams Outing Club, which supplied some equipment," the Record reported in 1977. 
These trips were an immediate success. "Despite bee stings and twisted ankles, chill dawns and meatless meals, freshmen and leaders were unanimous in their praise for the infant program," the Record wrote.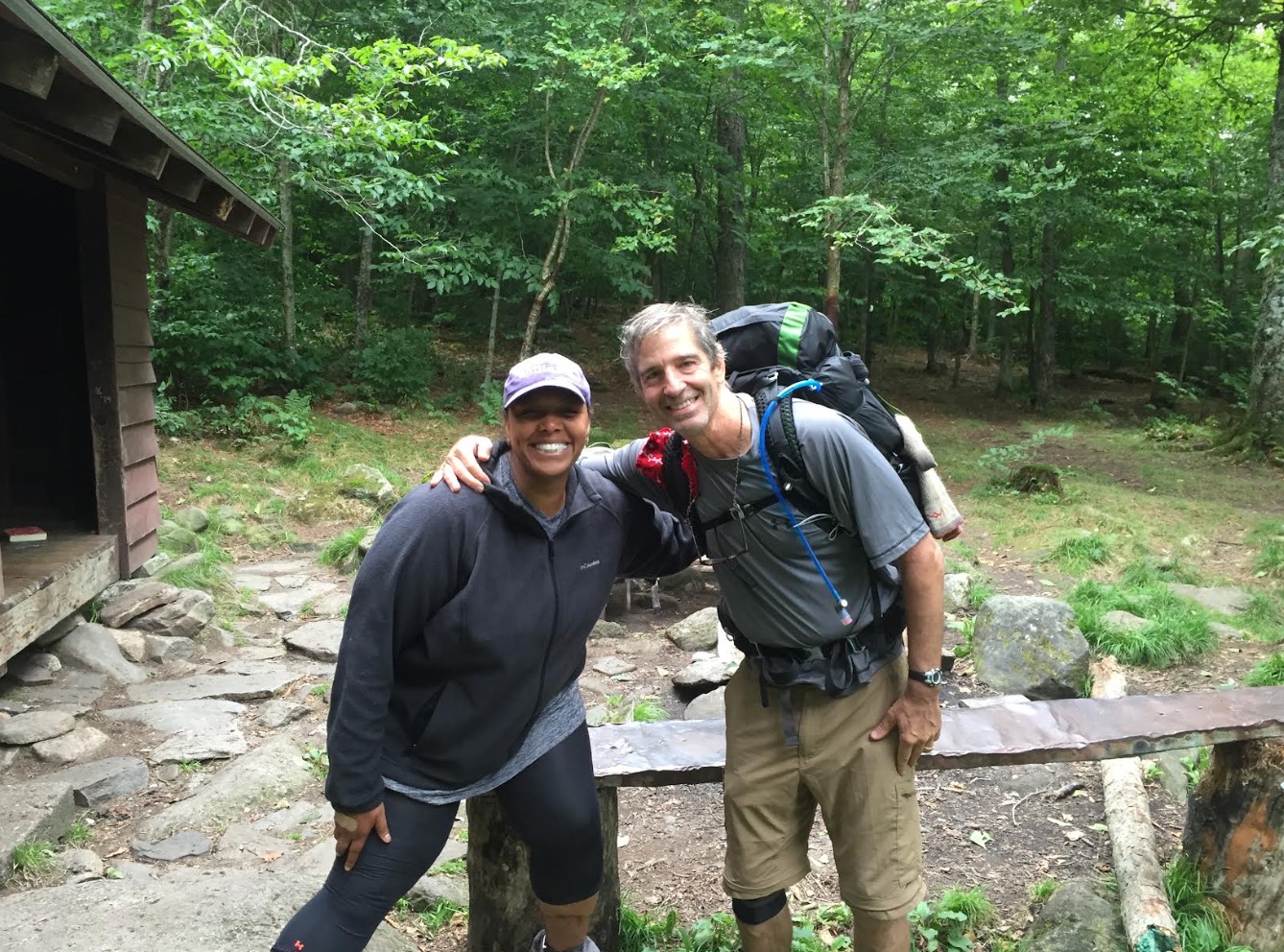 In 2017, which marked the 40th anniversary of WOOLF, Laschever returned to campus for the first time since his graduation. He said he enjoyed watching students prepare for their trips and that the pilot program had developed into an "institution" of the College ​​— a fundamental aspect of campus culture and the first-year experience. 
"The students started coming into the field house to get their gear, and it was like [the line] went on forever," he said. In fact, this past fall, 306 first-year students participated in WOOLF, with an additional 76 upperclass students serving as leaders and 16 staff members, including three student directors. 
One big change to the program, Laschever noticed, were non-hiking orientation programs — called EphVentures — such as "Leading Minds," "Exploring the Arts," "Team Eph," "Root," and "Where Am I?!" 
"I do think it's really good that freshmen can choose from a menu of orientation experiences," Laschever said.
Despite his appreciation of inclusive trip options, Laschever said WOOLF's fundamental idea of outdoor education and its role in helping students enjoy the beauty of the surrounding Berkshires remains close to his heart.
"It puts [the isolation of the campus] in a different context, in that, if you are comfortable going out into the surrounding woods and mountains, then there's a way to get away from campus, when you're just feeling like you need to get away," Laschever said. "It broadens the experience of what it's like to be a student."