ISA advocates for need-blind admission policy for international applicants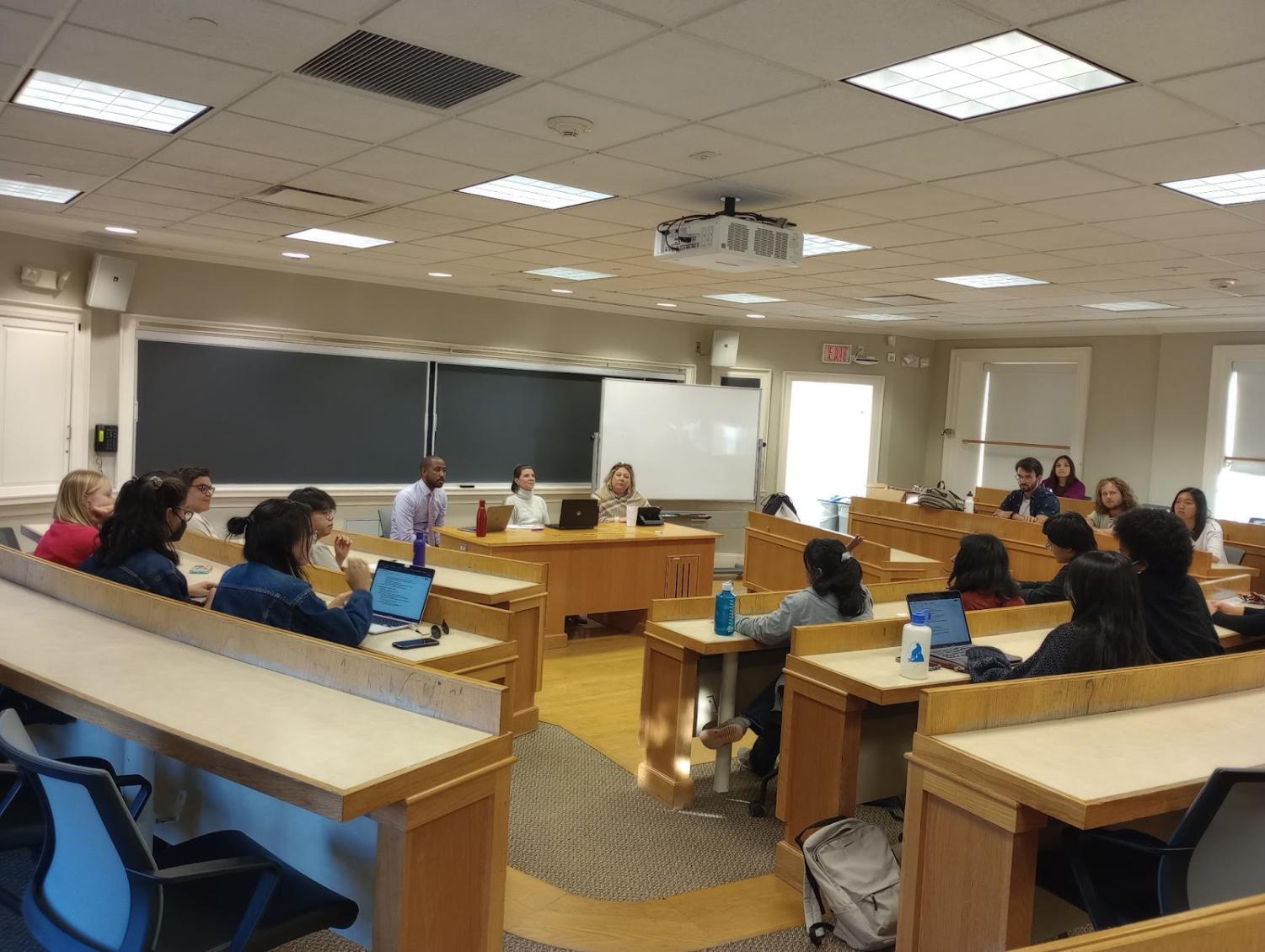 The College does not practice need-blind admission for international applicants like it does for domestic applicants — but members of the International Students Association (ISA) hope to change that. On Nov. 2, the ISA hosted a public dialogue alongside members of the College's admission team. Led by ISA members Daniel Kam '23 and Elyes Laalai '25, the discussion centered around current admission policies for international applicants and the possibility of reviving the need-blind international admission policy — which students advocated for, but which the admission office deemed unlikely to occur in the near future.
When the College was need-blind, admission officers reading applicant files could not see if a particular student applied for financial aid; under its current need-aware policy, an applicant's file indicates if they applied for aid, but it does not disclose how much aid the student would receive if admitted.
International students compose nine percent of the College's undergraduate population, and 66 percent of international students receive financial aid. Over 80 percent of international students received financial aid under the need-blind policy, Dean of Admission and Student Financial Services Liz Creighton '01 said at the dialogue. Forty-eight percent of the student body at large received financial aid in the 2021-2022 academic year.
Admission policies for international students over time
At the dialogue, Creighton; Markus Burns, an associate director of admission who focuses on international applicants; and Ashley Bianchi, the director of student financial services, described the current landscape of international admission at the College.
The College first instituted a need-blind admission policy for international applicants to the class of 2006, but it reversed the policy in 2010 due in part to the recession that followed the financial crisis of 2007–08. 
The College also reinstated loans in 2010 for all students who were receiving financial aid, but it implemented an all-grant financial aid program for all students, including internationals, beginning this academic year.
To Creighton, the College's current admission policies are actually "need-seeking." She said that, when fielding applications, the College looks for exceptional students who have had access to fewer resources, and only at the end of the application process for prospective international students does the "need-awareness" potentially come into play.
Burns also said that the admission team's financial services staff determine applicants' requisite aid separately from admission counselors' evaluations of applicants' files. "We admit the students we're most compelled by," he added, noting that an applicant's file only shows if they applied for aid, not how much aid would be granted if they matriculated to the College.
In recent history, the College has not determined an applicant's admission status based solely on their need for financial aid. However, it factors aid-based considerations, including historical statistics like typical per-student award, into its models that "ballpark" targets for international admission, according to Creighton. 
ISA continues to advocate for need-blind admission
In an interview with the Record, Harun Curak '23, a co-chair of ISA, pointed to the greater proportion of aided international students under the former need-blind policy, as well as the need-blind admission program that exists for domestic applicants, as critical reasons why the College should reinstate international need-blind admission.
"I think it's wrong if you have [need-blind] for domestics, but you don't have that for internationals," he said. "I don't think we should be treated any differently." 
All domestic students who are admitted to the College without applying for financial aid can apply for it at a later time. However, "because of our need-aware policy for international students, they must apply for financial aid at the point of submitting their admission application if they hope to receive financial aid at any point during their Williams career," Creighton wrote in an email to the Record.
Diana Sobolieva '25, a member of ISA, said that for international students who hope to attend American colleges, the perceived likelihood of receiving financial aid is an important consideration in deciding to which schools they will apply — particularly for binding admission processes like the College's Early Decision program. Williams' need-aware status might therefore serve as a disincentive for potential applicants who are unsure if the College would accept them with aid, she said.
"I've talked to a lot of my friends… They'll apply Early Decision to Amherst or other schools that are need-blind because they think they won't have a chance to get into a school like Williams, since it's need-aware," she added.
Saumya Shinde '26, another member of ISA, said that the dialogue was productive for understanding obstacles that have prevented the College from reviving its need-blind international admission policy. "We are on the same page — it's not an us-versus-them thing," she said.
Low potential for forthcoming policy change
With the significant cost that such a need-blind admission program for international applicants would require — approximately $3 million annually — and the College's recent strategic plan already in place, Creighton said that it is unlikely, but not impossible, that such an initiative could occur in the near future.
The strategic plan, finalized in 2021, defines the College's current institutional priorities. During the planning process, the working group that focused on international initiatives included the recommendation that the College reinstate need-blind admission for international applicants, but this was not included as a priority in the finalized strategic plan.
Current students may not see a need-blind international admission policy during their time at the College — which, to Curak, is precisely why it is essential that these conversations are taking place before the next strategic planning process occurs.
"Future generations of international students — we want them to be able to point to the strategic plan to say, 'Okay, this is what's going to happen, and this is what we want. Why are we not doing it?'" he said.
In addition to holding events like last week's dialogue, ISA plans to work with other student groups and connect with alums to gauge financial support for such a program.
A popular idea that Shinde proposed at ISA's recent meeting, Curak said, is to reach out to international alums and see how much they would be willing to pledge to a potential need-blind admission program to signal that backing for such an initiative is plausible. 
Shinde also emphasized that such an initiative is inherently forward-thinking, but that it is important to engage in this advocacy so that future international applicants to the College may benefit from a need-blind application review. "It's like sowing seeds for a tree you will never get to see the shade of," she said.