College to launch nation's first all-grant financial aid program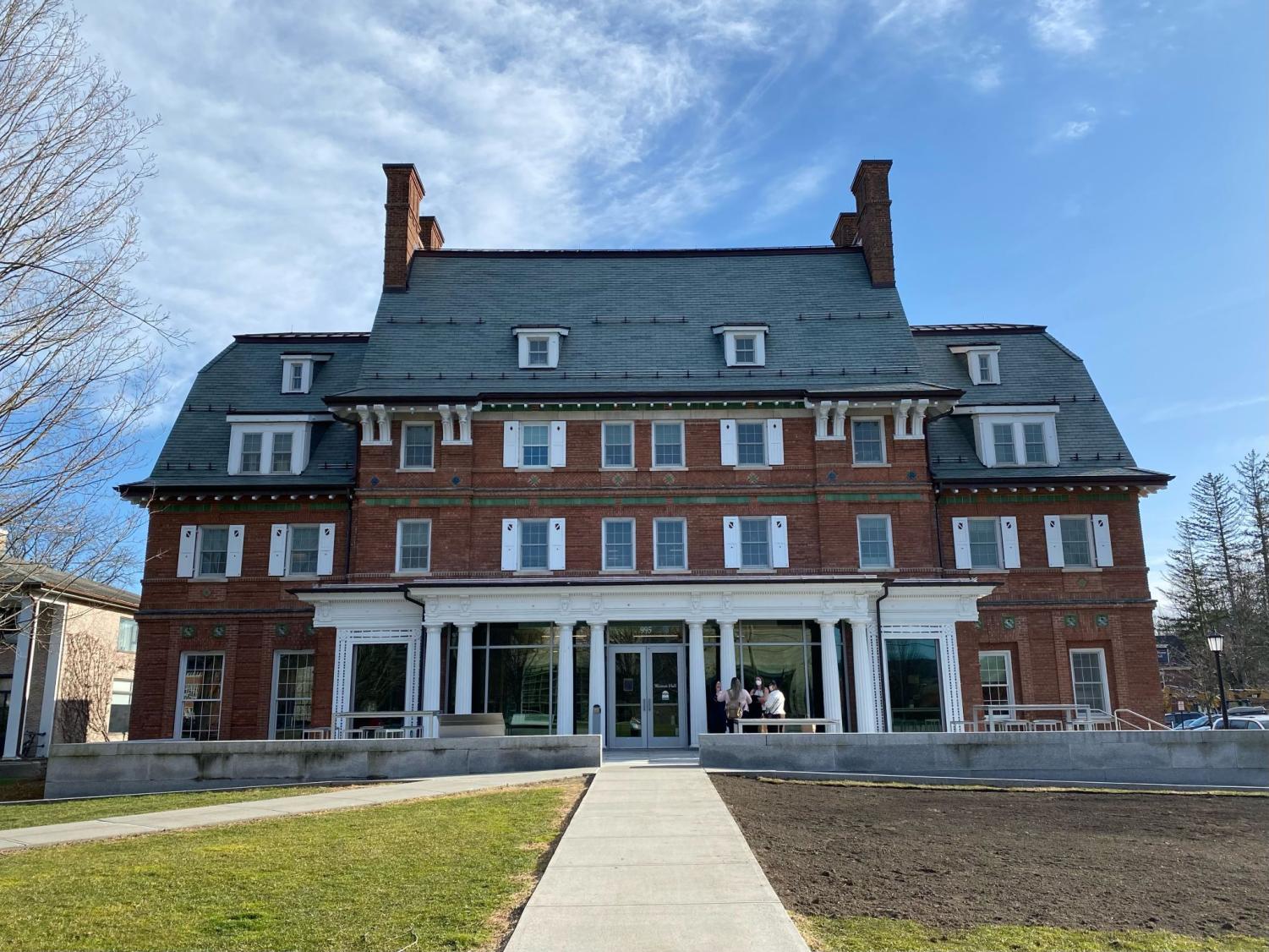 The College will eliminate all loans, required work study, and summer earnings contributions from all students' financial aid packages effective fall 2022, becoming the first institution of higher education in the United States to do so, excluding military and work colleges. President Maud S. Mandel announced the program in an all-campus email this morning, noting that the eliminated financial aid components will be completely replaced with equivalent grant funds.
The College described this new policy as a major step toward its goal of "true affordability" for students on financial aid. This change will go into effect for the 2022-2023 school year, reducing costs of attendance for the 53 percent of current students who receive financial aid, including international students, for whom the College's financial aid policies typically differ from those of domestic students. Middle-income families will receive approximately $35,000 in additional grant aid over four years, while the College's lowest-income families, whose aid packages already excluded loans, will receive almost $16,000 in additional grants.
"The all-grant program applies to all students who receive financial aid regardless of citizenship or residence," Dean of Admission and Student Financial Services Liz Creighton '01 wrote in an email to the Record.
According to Mandel, under the current policy, 75 percent of students currently work at some point during their time at the College, and about 60 percent of those students are on financial aid, while about 40 percent are not. Students on financial aid currently spend six to eight hours per week at their work-study jobs, Chief Communications Officer Jim Reische told the Record.
Mandel emphasized that this initiative is an outgrowth of the strategic planning process that started in 2018. "We focus heavily in that plan on the concept of true affordability, which the college has been engaged in and thinking of for a while," she said. "In November, we announced that we were removing the requirements of work contingent packages, so what you can see here is the building of momentum that came out of that strategic planning process that landed us here this semester."
While the new financial aid program eliminates the work study requirement, Mandel said she expects that most students will continue to work on campus. "The key point is that instead of paying money back to the College, they'll be able to keep their earnings," she said. "What we don't want is to be in the business of requiring only aided students to work."
In April 2020, the College temporarily waived the summer earnings contribution for students on financial aid in an effort to better support these students during the pandemic. In November 2021, the College made this policy permanent, lowering the average expected cost of tuition by $6000 over four years.
In November 2021, Director of Student Financial Services Ashley Bianchi told the Record that further developments in financial aid were possible after eliminating the summer earnings requirement. "We're exploring whether we can become a no-loan school again, [and] we're exploring our work-study expectation," Bianchi said. This change has now become a reality after the Board of Trustees approved the new financial aid policy at its meeting in April.
The all-grant financial aid program will cost the College approximately $6.75 million per year, raising its financial aid budget to $77.5 million annually.
Other institutions of higher education including Bowdoin and Johns Hopkins have eliminated loans from their financial aid packages in recent years, while schools like Princeton and Yale have reduced but have not eliminated the student-required contributions from work study and summer employment. However, the College will be the first institution of its kind to remove all loans, summer contributions, and work study earnings from its financial aid packages.
Mandel said that a leading force behind this initiative has been staff in the Office of Admissions and Financial Aid, including Creighton, Bianchi, and others who have partnered with senior leadership of the College over the past few years.
"Williams has long been a leader in college affordability dating back to 1920 when we started the free textbook program," Creighton wrote. "In the 1960s, we were among the first colleges to practice need-blind admission and meet full demonstrated need. In the early 2000s, we helped lead a national shift from a need-blind approach to need-seeking one, actively recruiting, supporting and funding talented students who come from less-resourced backgrounds."
"The all-grant initiative is the central component of that philosophy and, in combination with other programs like the Book Grant, Health Insurance Grant, and Critical Needs Fund, supports our goal of empowering every student to explore widely and avail themselves of all Williams has to offer," Creighton said.
Mandel stressed that the College's long history of committing to affordability was one of the reasons she was first interested in working at the College and that this new program aligns with her personal goals as President of the College. "I see this [initiative] as a part of the long trajectory of financial aid at Williams and its deep commitment to access and affordability," she said. "I believe very deeply in supporting the students that we bring to campus [in] taking full advantage of educational and growth opportunities that are available here. So for me it's extremely important because it's really an investment in our people."