The Store at Five Corners reopens under new management after two years of closure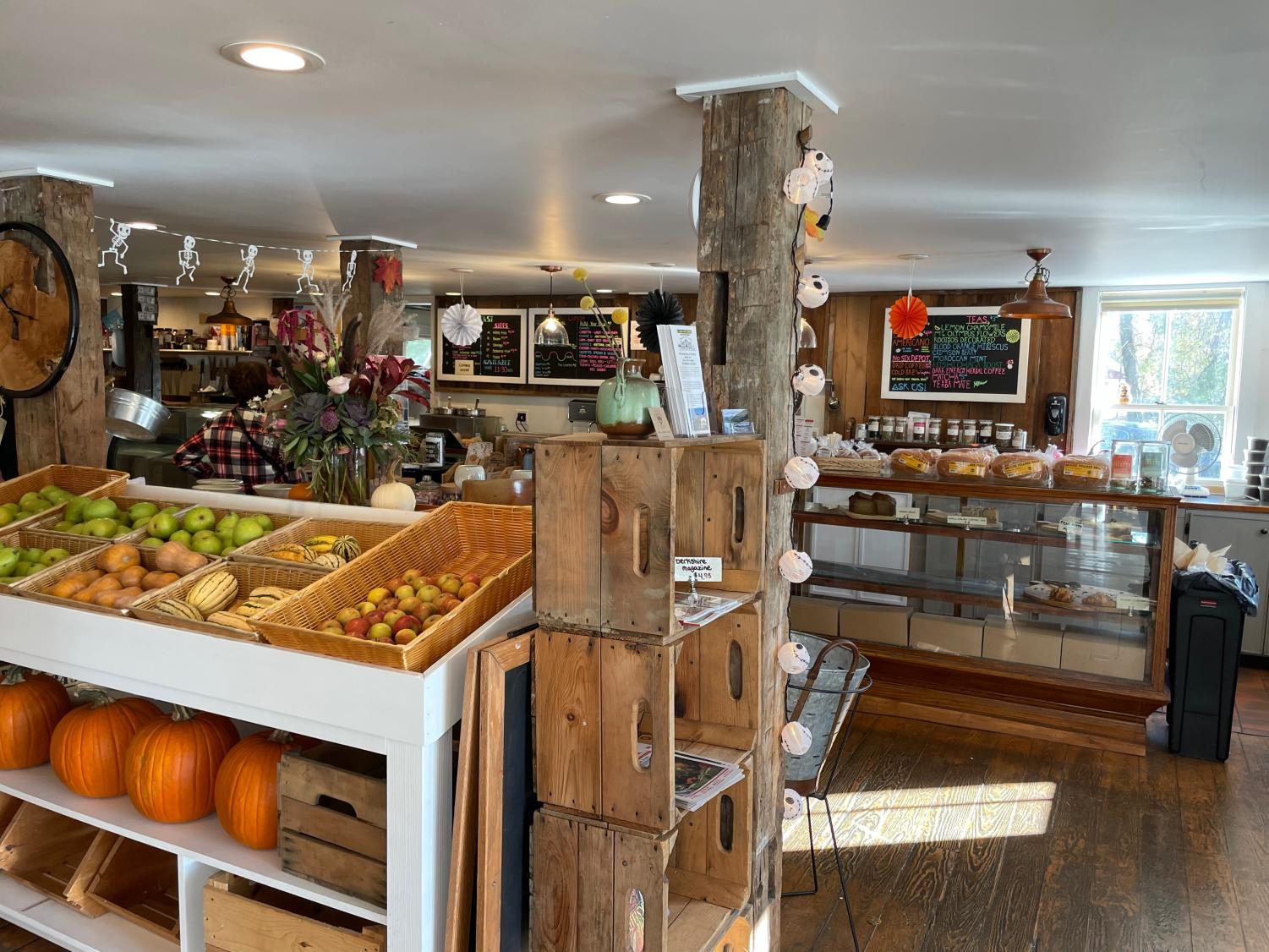 The Store at Five Corners reopened under new ownership on Aug. 16 after closing in 2020 because of the COVID-19 pandemic. The South Williamstown store, which sells made-to-order sandwiches and groceries, occupies a historic 250-year-old building that served as a tavern during the American Revolution.
In response to the store's closure two years ago, six members of the South Williamstown Community Association formed the Store at Five Corners Stewardship Association to formulate a reopening plan and raise money from the public. Earlier this year, the Stewardship Association raised $800,000 in donations, which was enough to purchase and renovate the building.
The Stewardship Association, which still owns the building, selected Corey Wentworth, a long-time chef and restaurant manager, to operate the store. "Since reopening, we've been super busy," Wentworth told the Record. "Everybody's loving the food that we've been serving, and they're loving the atmosphere. I couldn't be happier."
The store is divided into a cafe — which offers a locally sourced breakfast, sandwich, and salad menu — and a market, where customers can pick up kitchen staples, frozen foods, desserts, and drinks.
Wentworth said he began to love cooking during childhood. "When I was a little boy, I used to cook all the time with my grandmother," he said. "She taught me so much about cooking, and I think that piqued my interest at a really young age. By the time I was 15, I was working at a restaurant, and I haven't stopped since."
Wentworth has held various head chef and managerial positions in kitchens across the Northeast throughout his career, but had never run an entire store before he began operating The Store at Five Corners. "The biggest challenge I've faced is staffing and having people who are skilled enough to do the jobs I want them to do," he said. "We're getting there, day-by-day, but I do wish there was a larger [employee] pool out here in the Berkshires."
Operating the store's market is another challenge that Wentworth said he faces in his new job. "One of the bigger challenges I'm dealing with is figuring out how to be a good retailer," he said. "This place has such a long history in the community, and some people complain about specific things that used to be sold here that they miss. But I'd still say a larger percentage of people are happy with what we've been selling."
One item beloved by customers, according to Wentworth, is the crispy chicken sandwich. "It's my favorite menu item and the guests' favorite menu item," he said. "We've sold more of those than any other single item in the store since we've reopened. It's pretty much keeping us in business."
The store, located at 4 New Ashford Rd. in Williamstown, is open from 8 a.m. to 7 p.m. Tuesday through Saturday and 9 a.m. to 3 p.m. on Sunday.