Ultimate frisbee athletes improve skills, find community while playing for semi-pro club teams over the summer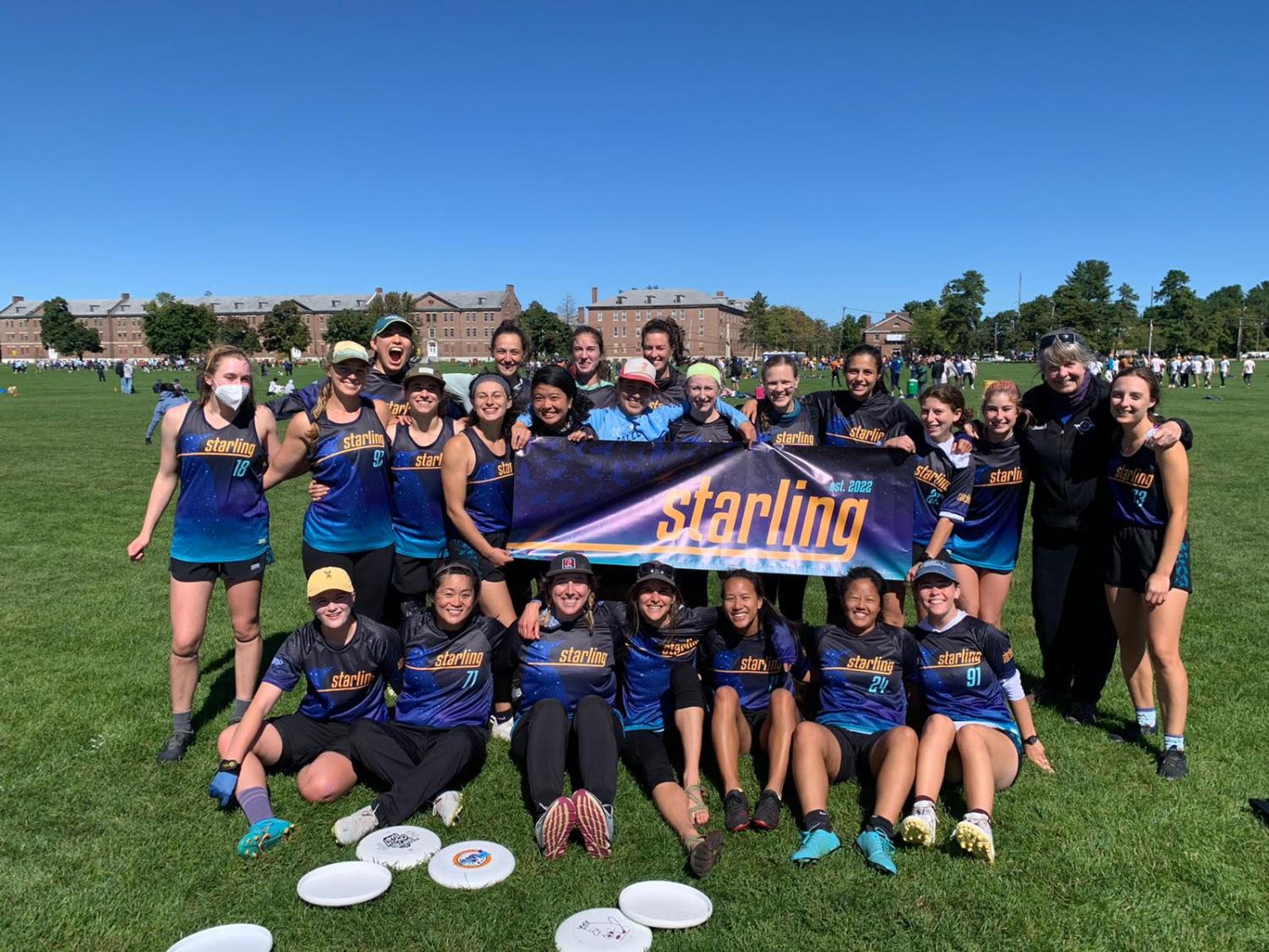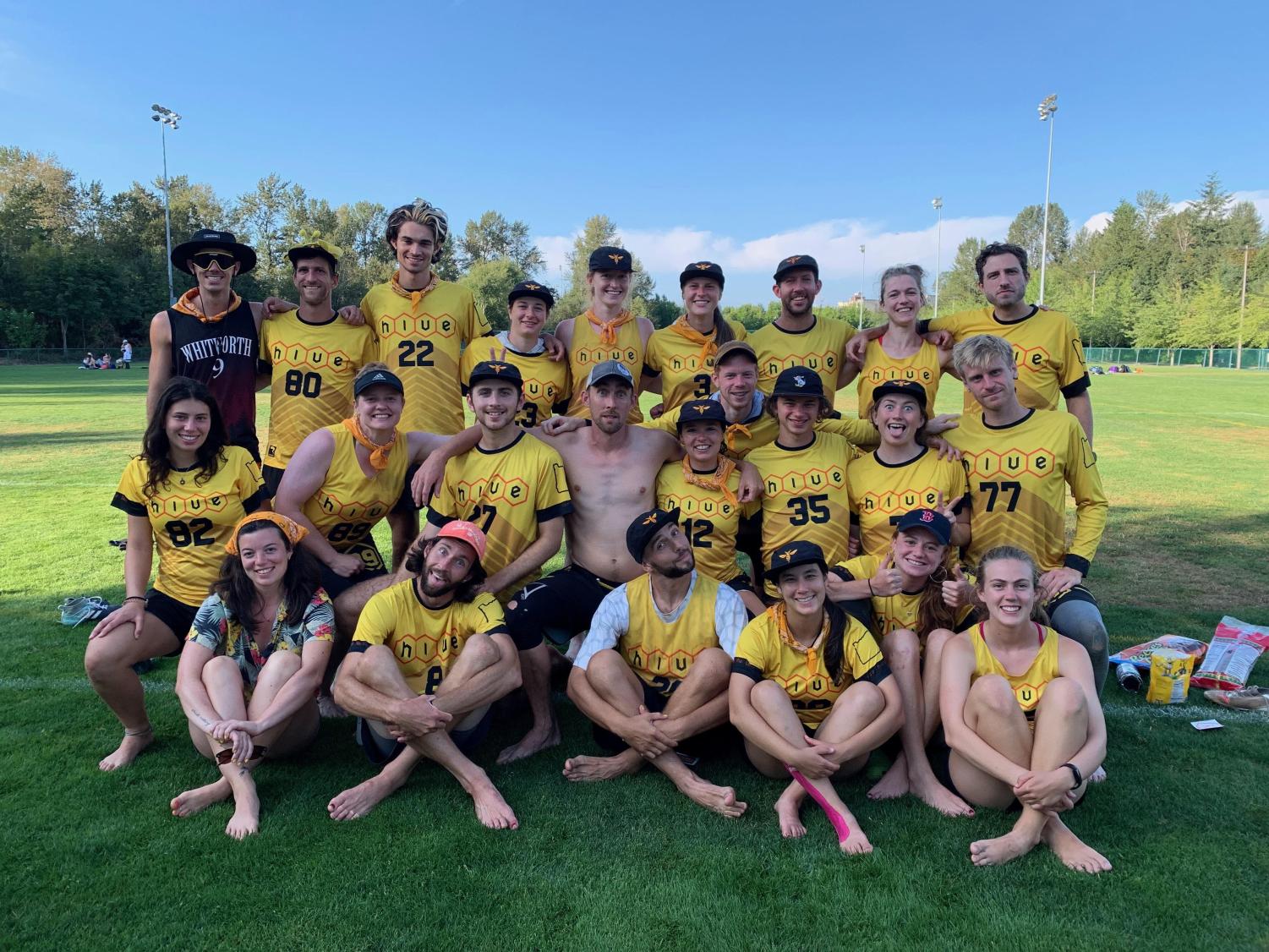 For most club sport athletes at the College, the end of the academic year also brings the end of their ability to practice and compete with a team. Yet for some students on Nova and the Williams Ultimate Frisbee Organization (WUFO) — the College's ultimate frisbee teams — this summer gave them the opportunity to play frisbee at an even higher level on club teams not affiliated with the College.
In previous summers, Nova — the College's team for trans, non-binary, and female players — only had one or two players playing club, but this summer, nine of their athletes played for club teams across the country. Students who played club frisbee over the summer told the Record that the experience helped familiarize them with a higher level of play, exposed them to new practices on and off the field, and allowed them to find community outside of the College during their summers.
Club frisbee teams, though unpaid and therefore a level below professional divisions, are generally considered to be semi-professional in level of play and compete at a higher level than college teams. These teams are also unique compared to other sports, because many professional frisbee players play on club teams as well, resulting in a higher skill level within the division.
While on campus this summer, Nina Kolman '23 was one of four Nova members that played on the club team Starling, based in Northampton, Mass. Since most frisbee players at the College join the team with no prior experience, Kolman said that playing with more experienced athletes allowed them to grow as a player.
"It was really interesting going from being a more experienced player on Nova to being the absolute bottom of the totem pole on Starling," they said. "Playing with all of these people who have 10 to 15 years of experience versus me having three [made me realize] like, 'Okay, I know nothing.'"
Annika Harrington '23, a co-captain of Nova, played on the team Vice in Cambridge, Mass. She also emphasized the difference it made to play with more experienced players, noting the skills she learned. "It was a really great opportunity to learn more about the game, learn different strategies, and to not be one of the older, more experienced players with literally two years [of playing experience]," she said.
She added that the exposure to club team training would help elevate Nova's level of play in the future. "This year, we have three captains, and all three of us have played on three different club teams," Harrington said. "It's the first time that's ever happened. We've all learned different strategies [and] all played with different playing styles, so that's huge for planning practices and raising the level of the team."
Last spring, Nova was ranked third in the country before nationals, but was unable to compete due to complications with COVID-19 — something that drove many members to compete this summer. "I think the reality of being like 'Wow, this is a team that could potentially win a national championship' was just extremely motivating for people," Lauren Lynch '23, a co-captain of Nova, said.
Co-Captain of WUFO — the College's team for trans, non-binary, and male players — Oscar Triggs '23 said the community created by frisbee at the College was a major driver in his love for the sport and desire to play over the summer.
"There's no enforcement of any expectation on [WUFO]," he said. "You see other people putting in work and growing alongside you… You want to feel that growth and pay respect to the amount of effort that other people are putting into it."
This summer, Triggs played on three teams in three different cities throughout Europe: London, Paris, and Brussels. Playing in Europe allowed him to experience the sport outside of the United States, where ultimate frisbee was invented.
"The goal [was] to play frisbee as if it were invented in Europe and not America," he said of his time in London.
Instead of using strategy from American football, where some players throw long distances and others run far and jump high, Triggs' London team took inspiration from soccer plays, spreading players evenly across the field and moving the disc quickly.
While in Europe, Triggs said he also had the opportunity to see how the game differed culturally compared to college-level play at Williams. After each of his games in London, both teams would huddle together in a "Spirit Circle" to discuss what went well, what each team could improve on, and any disagreements or issues with conduct, a practice he hasn't witnessed in the United States.
Frisbee is a sport that uniquely relies on self-refereeing, even while playing at the highest levels. The emphasis on good sportsmanship and fair play is referred to as Spirit of the Game.
Triggs emphasized the community-building aspect that Spirit of the Game imbues in the sport.
"The experience of seeing how Spirit of the Game changes across cultures … was eye-opening and made me think about how taking something that's so informed by the people who are playing it and applying that in different places has the potential to be really powerful," he said. "It made me realize what's unique about frisbee and [that] what I really liked about it is that so much of it is about dialogue and resolution."
Lynch, who played on a club team in Portland, Ore., this summer, shared Triggs' appreciation of frisbee's uplifting quality and ability to create community — especially given that it extended beyond college and well into adult life. She said that among her most important moments from playing this summer were the affirmation circles her team did after every tournament.
"Everyone would go around and say something that they appreciated over the weekend or about other people on the team," she said. "It was just really special, because people really don't have the space to do this in their adult life, and it's really cool that [this community] is continuing for these people well past college," she said.
Because the frisbee community is so close-knit, Lynch said that it was common to play against some of the best frisbee players in the world while playing on a club team.
A memory that she said stuck with her this summer was tossing with Khalif El-Salaam, a frisbee player that recently played on the world championship-winning team.
"Everyone else thought it was totally normal that he was there," Lynch said. "But this is my first time in the club world, so I was freaking out."
Lynch added that it was reassuring to know that the broader frisbee community would be present even after graduating from the College.
"It's really hard to make friends outside of college," she said. "I felt lucky to realize this summer that frisbee is a way to build a community anywhere I go in life."