Randal Fippinger and Jane Patton elected to Williamstown Select Board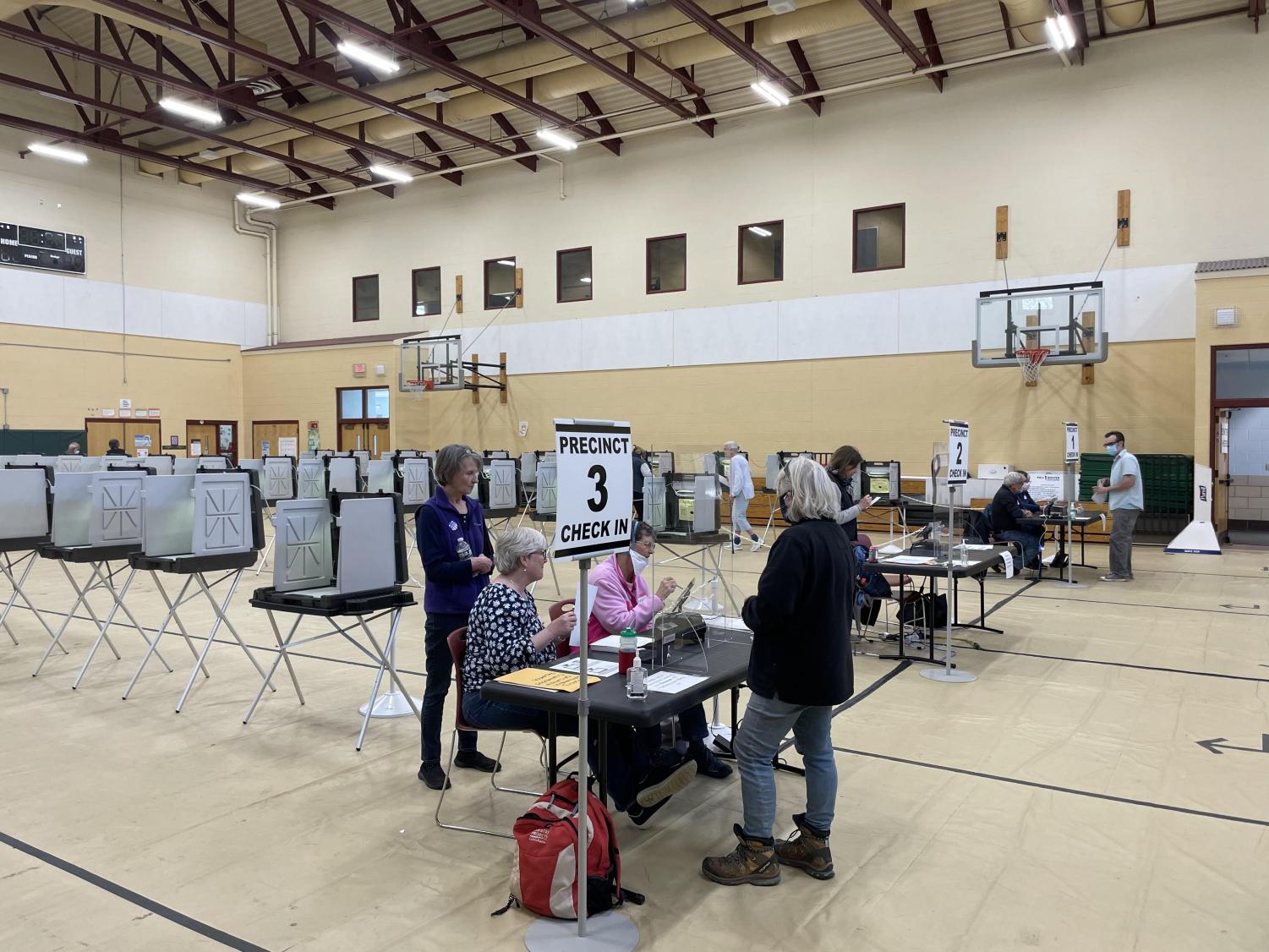 Randal Fippinger and Jane Patton were elected yesterday to serve three-year terms on the Williamstown Select Board, defeating Bilal Ansari to win their seats.
Patton, an incumbent who will serve her fourth term on the board, was elected to the board with 921 votes, according to unofficial results released last night by the town clerk. Fippinger, who will serve his first term on the Select Board, garnered 881 votes, and Ansari amassed 677.
Fippinger, who serves as the visiting artist producer at the '62 Center at the College, told the Record that he believes the election brought out the best in all three candidates after his victory yesterday. "I liked that it was a contested election because it forced a conversation," Fippinger told the Record on Tuesday night. "All the candidates were such thoughtful people… I'm excited."
Patton, the general manager of the Taconic Golf Club and a current member of the Select Board, told the Record that she is looking forward to serving on the Select Board for what will be her final term, as she does not plan to run for the board again. "I'm very happy about the turnout," Patton said in an interview with the Record. "I look forward to working with [Fippinger] and a new iteration of the Select Board… It's going to be a fun three years."
At an April 29 forum hosted by the Record and EphVotes, the College's civic engagement organization, the three candidates each highlighted different elements of their platforms. During the discussion, Ansari, who is Assistant Vice President for Campus Engagement at the College, said that he would prioritize promoting accountability from Town government. Patton noted that she would focus on restoring trust in the Town after the events of the past two years, which included an independent investigation finding that a former Williamstown Police Department chief and officer engaged in sexual assault and racial harassment in the workplace, while Fippinger emphasized that he would be steadfast in his commitment to community engagement if elected to the Select Board.
Whereas Ansari and Fippinger reported spending $3,860.78 and $3,496.59 on their campaigns, respectively, Patton's campaign finance report showed that she spent significantly less on her campaign, with just $675.75 in reported expenditures.
Town residents were also elected yesterday to become members of the Town's planning board, library trustees, Town Moderator, and a representative for the Northern Berkshire Vocational Regional School District.
Professor of Economics Kenneth Kuttner was elected with 869 votes to the Town's Planning Board, defeating Carin DeMayo-Wall '93, who received 552 votes.
Micah Manary, Bridget Spann, Timothy Cherubini, and Robin Lenz won positions over Hale Polebaum-Freeman to serve as library trustees.
Running unopposed, David Westall was elected to serve as a representative for the Northern Berkshire Vocational Regional School District and Elisabeth Goodman was elected to serve as Moderator. The Moderator runs Town Meeting and appoints members to the Town's Finance Committee.