Jon Meacham to give commencement address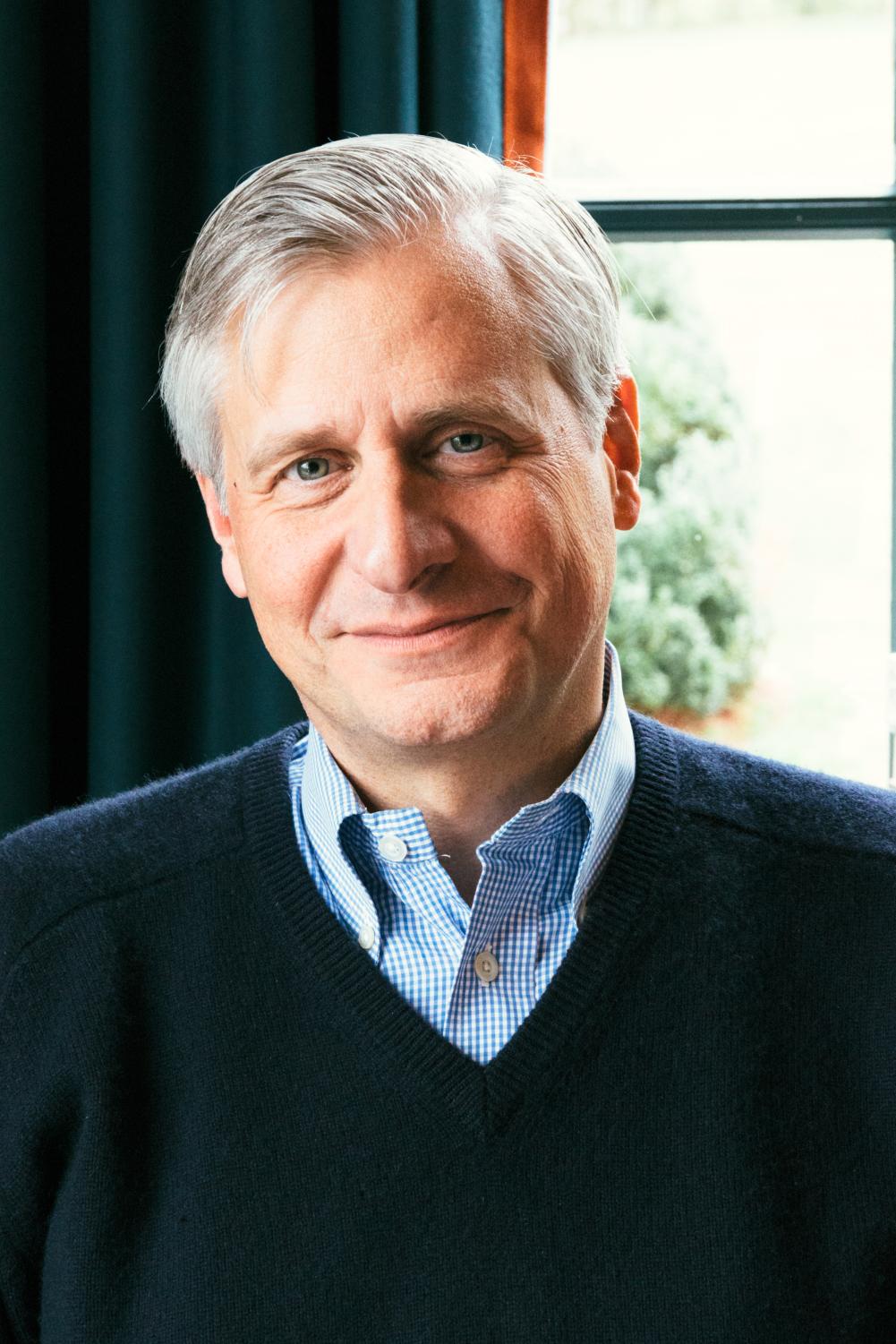 Jon Meacham, a Pulitzer Prize-winning presidential biographer and historian, will deliver the 2022 commencement address, the College announced today. Father Gregory Boyle S.J., the founder and director of Homeboy Industries, the world's largest program that provides intervention and rehabilitation for former gang members, will serve as the College's Baccalaureate speaker. Both Meacham and Boyle, as well as actress, choreographer, director, and producer Debbie Allen; Amherst College President Biddy Martin; and National Park Ranger and advocate for women's and civil rights Betty Reid Soskin; will receive honorary degrees from the College.
Meacham has published a dozen books, including a biography of Andrew Jackson that won the Pulitzer Prize for Biography or Autobiography in 2009. Formerly the editor-in-chief of Newsweek and executive vice president of Random House, he now serves as the Canon Historian for the Washington National Cathedral and a faculty member in Vanderbilt University's political science department. Meacham is also a contributing writer to The New York Times Book Review, a contributing editor to Time, and has written op-eds for the New York Times, Washington Post, and Vanity Fair.
Boyle began his career as the pastor of Dolores Mission Church, the Catholic parish with the highest concentration of gang activity in Los Angeles. In 1988, Boyle founded what would become Homeboy Industries in response to the police tactics of suppression and mass incarceration he witnessed in the community. Homeboy Industries helps reintegrate former gang members into the community, training them in a variety of skills, employing them, as well as providing services such as tattoo removal and substance abuse resources. Boyle has earned numerous awards for his work, including the California Peace Prize and the University of Notre Dame's Laetare Medal, which is the oldest honor awarded to American Catholics. He was also named a Champion of Change by President Obama in 2014 and published New York Times bestselling books Tattoos on the Heart: The Power of Boundless Compassion and Barking to the Choir: The Power of Radical Kinship in 2010 and 2017, respectively. Most recently, Boyle has served on California's Economic and Job Recovery Task Force in response to the COVID-19 pandemic's economic effects before the task force was disbanded in 2020.
Allen is known for her roles as dance teacher Lydia Grant in the television show Fame and Anita in the 1980 Broadway revival of West Side Story, among others. A former member of the President's Committee on the Arts and Humanities — an advisory committee to the White House on cultural issues — she has been nominated for 20 Emmy awards and two Tony Awards, winning five Emmy awards and one Golden Globe Award. In 1991, Allen received a star on the Hollywood Walk of Fame. She has directed episodes of television shows such as How to Get Away with Murder, Empire, Scandal, and Jane the Virgin, and currently serves as an executive producer of Grey's Anatomy. In 2001, she founded the Debbie Allen Dance Academy, a nonprofit dance school focused on promoting dance and theater in Black and Latina/o communities in Los Angeles.
As president of Amherst, Martin has overseen various institutional achievements including an expansion of need-based financial aid, the commitment to a Climate Action plan, and the redesigning of the campus landscape through the Greenway project. Martin will leave her post as president at the end of the 2021-22 academic year after 11 years as president, the longest presidency at Amherst in the last 50 years. During Martin's tenure, Amherst received the Jack Kent Cooke Foundation's 2016 Cooke Prize for Equity in Educational Excellence for its work in supporting low-income students. Martin also serves as a German and Sexuality, Women's & Gender Studies professor at Amherst and has authored two books and a number of articles.
At age 100, Soskin is the oldest serving National Park Ranger in the United States, as well as an accomplished civil rights activist. In 1945, she cofounded Reid's Records, one of the first Black-owned record shops in California, dedicated to supporting Black music. Soskin later served as a field representative for California State Assemblywomen Dion Aroner and Loni Hancock, where she worked to establish the Rosie the Riveter World War II Home Front National Historical Park to memorialize women's contributions to the war effort. As a current park ranger and interpreter at the park she helped create, Soskin conducts tours and explains the park's purpose and history to visitors, giving special attention to the Black experience during World War II. Her memoir Sign My Name to Freedom was published in 2018.