College administers mental health survey for well-being initiative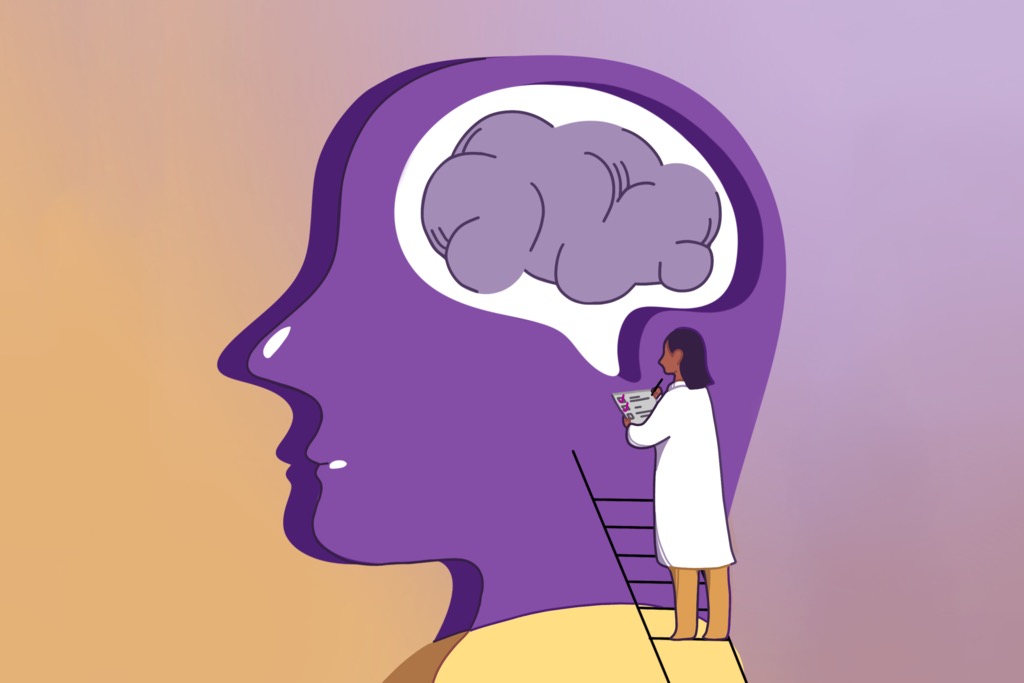 Director of Integrative Wellbeing Services (IWS) Wendy Adam invited students to participate in the Healthy Minds Study in a March 1 all-campus email. Healthy Minds is a survey about student mental health that was initially launched from the University of Michigan in 2007. Since then, it has been administered at 400 colleges and universities nationally and garnered over 550,000 respondents.
As of March 14, almost 350 students at the College had completed the survey, yielding a little over a 17% response rate, according to Associate Director of Institutional Research James Cart '05. The survey is open from March 1 to March 20.
The survey is one part of the College's participation in the JED Campus initiative, a four-year partnership offered by the JED Foundation — a non-profit dedicated to supporting mental health in teenagers and young adults — that helps colleges and universities build upon preexisting student mental health, substance misuse, and suicide prevention efforts.
"Hundreds of colleges and universities across the country participate in the JED Campus process," Adam wrote in an email to the Record. "We are excited to be bringing this enhanced and ongoing focus to the diverse array of mental health services and health promotion plans we have in motion."
The survey includes three core modules of questions that inquire about respondents' demographics, mental health statuses, and interactions with mental health services. There are several additional elective models that institutions can choose to include while administering the survey, including questions about the campus's climates regarding diversity and inclusion and academic competition.
Cart said that the College first attempted to administer the Healthy Minds Study two years ago. 
"In late 2018, Williams and a group of other [institutions] got together and did some research on mental health and wellness across a variety of schools to see how things were going," Cart said. "We suspected that mental health, on the whole, was declining, and that is what we found. So Williams signed up with the JED Campus Program."
"The broader JED Campus Program is a multi-year study and process that evaluates [an] institution's approach to mental health and wellness and several other metrics underneath it," Cart said, the Healthy Minds Study being one of the tools for evaluation. Partners from the JED Foundation then advise the institution on improvements it can make to its mental health services and later remeasure the same metrics to see if progress was made. 
"[In 2020] we did a lot of work to send this same Healthy Minds mental health survey," Cart said, explaining that the College launched it around one week before students were sent home for spring break, and, ultimately, for the remainder of the 2019-2020 academic year due to COVID-19.
As a result of the drastic changes in students' circumstances due to the pandemic, the College decided to close the survey before it was complete, according to Cart. "We purged all the responses because we didn't think that measuring mental health at that time [was] going to tell us much that we could act on," he said.
The College typically runs several other annual surveys, and even though some include questions related to mental health, none have focused this specifically on the issue. The information the College has been able to garner through these surveys has pointed to "decreased quality of mental health and wellness," Cart said. He added that during the COVID-19 pandemic, the College has seen decreased response rates on these surveys.
To incentivize participation, students at participating institutions are automatically entered into a sweepstakes for one of two $500 prizes or one of ten $100 prizes. The drawing will be conducted by researchers at the University of Michigan School of Public Health in Ann Arbor, Michigan in summer 2022, and winners will be notified by email.
Cart says that the College typically does not incentivize surveys, but the prize is a way that the University of Michigan tried to increase the response rate. "The ideal incentivization is intrinsic motivation," he said. "Barring that, then you can try for extrinsic motivation."
Due to the personal nature of some of the survey questions, "we take the anonymity and confidentiality components really seriously," Cart said. "Nobody at Williams will be able to tell who responded or who didn't and, frankly, we don't want to know. I want people to feel that they can answer the questions honestly and safely."
In Nov. 2021, the Record reported that IWS had seen at least 549 students during the fall semester, more students than the 525 during the fall of 2019, which Adam said was the busiest ever semester for IWS before the pandemic.
"I can't speak for what the College is going to do … based on the results," Cart said, but "[The Healthy Minds Study will be] one puzzle piece in a much larger puzzle as we try to gather the best picture we can of what's working and what's not working." 
The JED Campus Program will consider the results from the Healthy Minds Study alongside other factors, such as financial constraints. The program works with Alumni Relations and Development around issues of funding.
"Departments across the college have already participated in an in-depth assessment instrument and will be involved in an upcoming site visit with JED Foundation staff to review our plan and recommendations," Adam added.
"There's not a colleague I work with who couldn't tell you multiple stories about how mental health has caused more problems for them over the last two years than they would have expected," Cart said. "It's a terrible truth of where we are. And so the bare minimum is to measure it and to look at what we can do to improve it."
A previous version of this article incorrectly stated that the survey closed on March 15. It will actually close on March 20.