WSU spring semester election fills all 12 seats for first time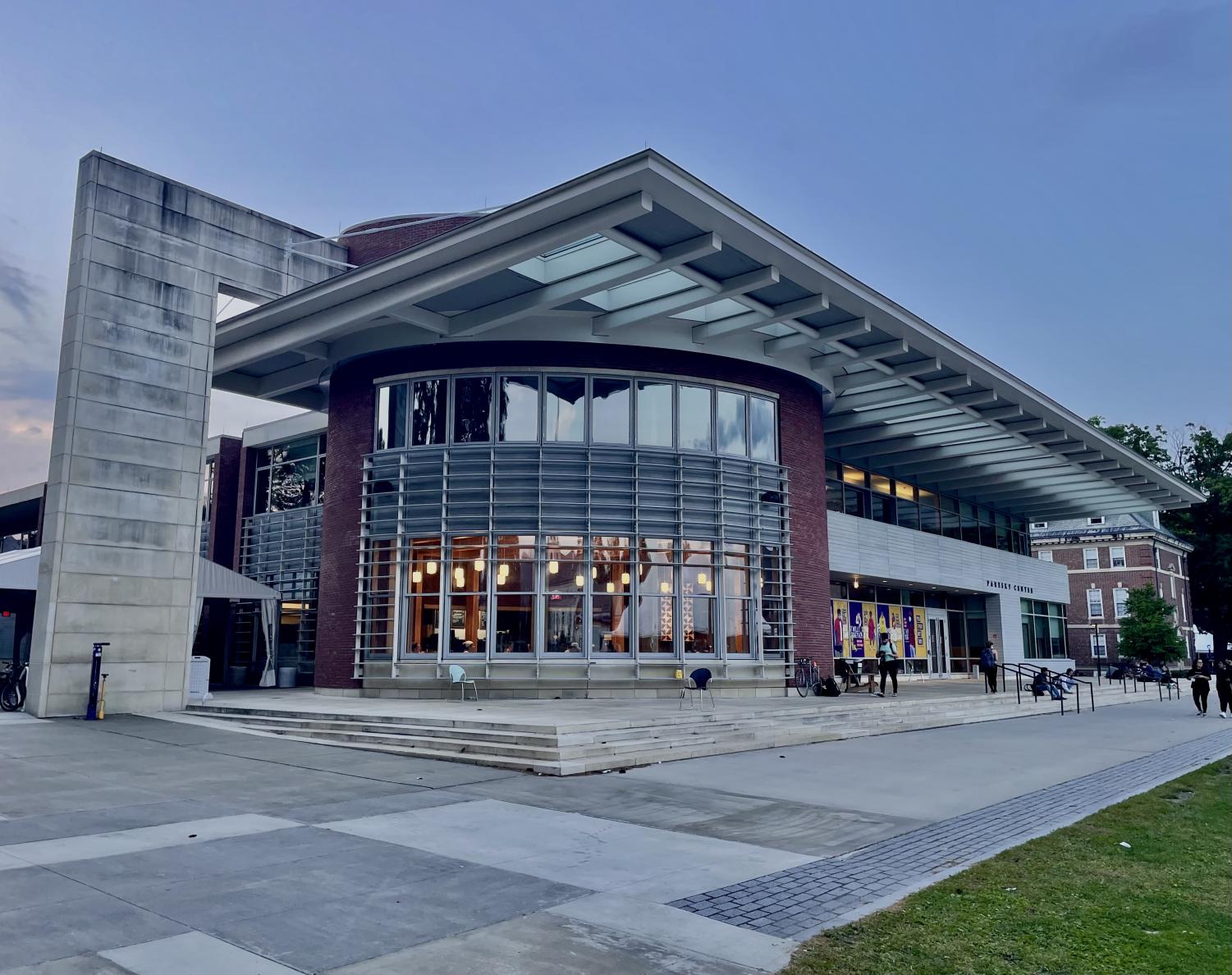 For the first time in its five-semester-long history, the Williams Student Union (WSU) has filled all 12 — three of each class year — of its seats following the elections for the Spring 2022 term. The elected representatives for the upcoming term are Argenis Herrera '22, Aidan Lloyd-Tucker '22, Kevin Yang '22, Manny Copeland '23, Caitlin Han '23, Yunjin Park '23, Samir Ahmed '24, Gwyn Chilcoat '24, Jay Kim '24, Quinn Casey '25, Shoshie Hemley '25, and Bobby Verhey '25.
WSU formed after the 2020 dissolution of the College Council (CC) with the implementation of the College's "Three Pillars" student government system composed of WSU, Facilitators for Accessing Student Taxes (FAST), and The Advisory Board for Lobbying and Elections (TABLE). Before its dissolution, CC came under scrutiny for its failure to serve marginalized communities, particularly its controversial handling of funding requests for Black Previews programming in 2019. The Three Pillars were created to improve student government at the College, and central to the initiative was WSU, which differentiates itself from CC by having a non-hierarchical structure and a lack of formal powers. According to its constitution, its role is only to advocate for students and liaise with the administration, and each member has an equal role.
Despite concerns about student apathy towards student government at the College, this semester's election reflects broader engagement with WSU than ever before, as enough students ran to fill all of its seats. "In the aftermath of the pandemic, WSU was effectively a three-person task force with no tangible connection to the student body or campus administration," Herrera, who was the only member of the senior class to run for and serve on WSU in the last election cycle, wrote in an email to the Record. "Little by little we've been able to expand, gain legitimacy, and establish strong connections with the different departments and groups across campus. Now, we are at 12 members for the first time!"
Elections for WSU this semester had a 27.7 percent voter turnout rate across the student body. Representatives for all classes but the first-year class ran unopposed. Unlike previous WSU elections, WSU did not release raw election data.
This week's election was not without complications. Self-nominations for candidates to run for WSU were accepted after the submission deadline, with no extension formally announced. Then, the online ballots were opened for voting two days later than their announced opening date. In an email announcing elections had started, WSU explained that it had "[run] into some unfortunate technical difficulties" opening the ballot for voting. In a statement to the Record, WSU explained it is taking actions to prevent these issues from happening again. "We will be conducting an internal review to ensure the election process is as rigorous and transparent as possible in future elections," the statement said. Hailing from different class years, representatives bring with them varied perspectives, priorities, and ideas to WSU. As seniors, Herrera and Lloyd-Tucker emphasized the pre-COVID-19 experiences they had at the College and how they will use this knowledge to guide their work. "The Class of 2022 is the only class currently on campus that has experienced a full year of a pre-pandemic 'normal' at Williams," Herrera wrote. "As such, I do believe that I and the other seniors on the team can serve as important liaisons as we begin to build a new normal beyond COVID. It is time for us to pass the torch, and we want to pass on as much as we know along with it."
Lloyd-Tucker said his experience at the College during the pandemic was a driving factor in his decision to run for WSU for the first time as a second-semester senior. "A realization that my class year is the last year ever to have a normal spring semester is what led me to run," Lloyd-Tucker told the Record. "It is our job to try as hard as we can to bring back the traditions and fun of pre-COVID Williams."
Fellow senior Yang, who previously served as editor-in-chief of the Record, said he was drawn to WSU as a way to advocate for members of the student body. Previously, "while [working] at the Record, my foremost goal was to serve students by spotlighting inequity, drawing attention to problems that were being overlooked, and encouraging all of us to engage with town government," Yang wrote in an email to the Record. "I hope to do much of the same as a WSU representative, but perhaps the biggest difference is that I'm now able to advocate for particular solutions."
Junior representative Copeland, who has served on WSU since its inception, first decided to join WSU after serving on CC. "I felt that a part of healing the harm done by CC and just generally the failures of Williams' institutional history has to be done through successful student activism on campus," she wrote. "That didn't have to be through WSU, but I thought a body like WSU had enough potential for me to want to root for its success and be there to see it happen." This semester, Copeland plans to continue her work making the College more equitable, continuing projects to recognize Mohican history on campus and change the plaques commemorating Mission Park.
As a sophomore WSU representative, Kim told the Record that he sees WSU as a way to augment what students gain from their experiences at the College. "I envision most of the value of college as coming from the perspective and skills it helps students gain," he wrote. "I think one way WSU creates value is by making school a better learning environment for students."
Fellow sophomore Chilcoat said she appreciates the unique role WSU serves as representing the needs of students to the College administration. "Through my three terms on WSU, I've gained a very solid understanding of how bureaucratic systems work at Williams, so it's great to be able to use that knowledge to help solve day-to-day problems for friends by telling them who to talk to in the administration or how policies work," she wrote. Chilcoat added that she is excited to continue working on the College's reclamation work, which includes the installation of the campus's first permanent land recognition statement recognizing its place on Mohican lands.
As a first-year, Hemley was drawn to WSU because she saw it as a way to advocate for changes she believes are necessary. "In just a few weeks at Williams, I had encountered things that I thought were wrong and that someone should address, like having classes on Yom Kippur, and I realized I can just address the issues myself," she wrote in an email to the Record.
Fellow first-year Verhey said that he wanted to join WSU as a way to improve experiences at the College in light of the limitations imposed on student life by the pandemic. "After the pandemic disrupted all of our lives, I viewed, and still view, WSU as a chance to bring excitement and fun to campus," he wrote in an email to the Record. This semester he is working with his fellow first-year representatives on "the first Frosh Academic Expo," and he hopes to open up more of a dialogue between students and the administration regarding COVID restrictions as the spring semester progresses.
Editor's Note: Quinn Casey is currently a member of the Record editorial board, and Kevin Yang and Caitlin Han are former members of the Record editorial board. None of these students were involved in the writing or editing of this article.