College prepares for in-person semester amid Delta variant concerns
As students begin to return, College reintroduces weekly testing; four students test positive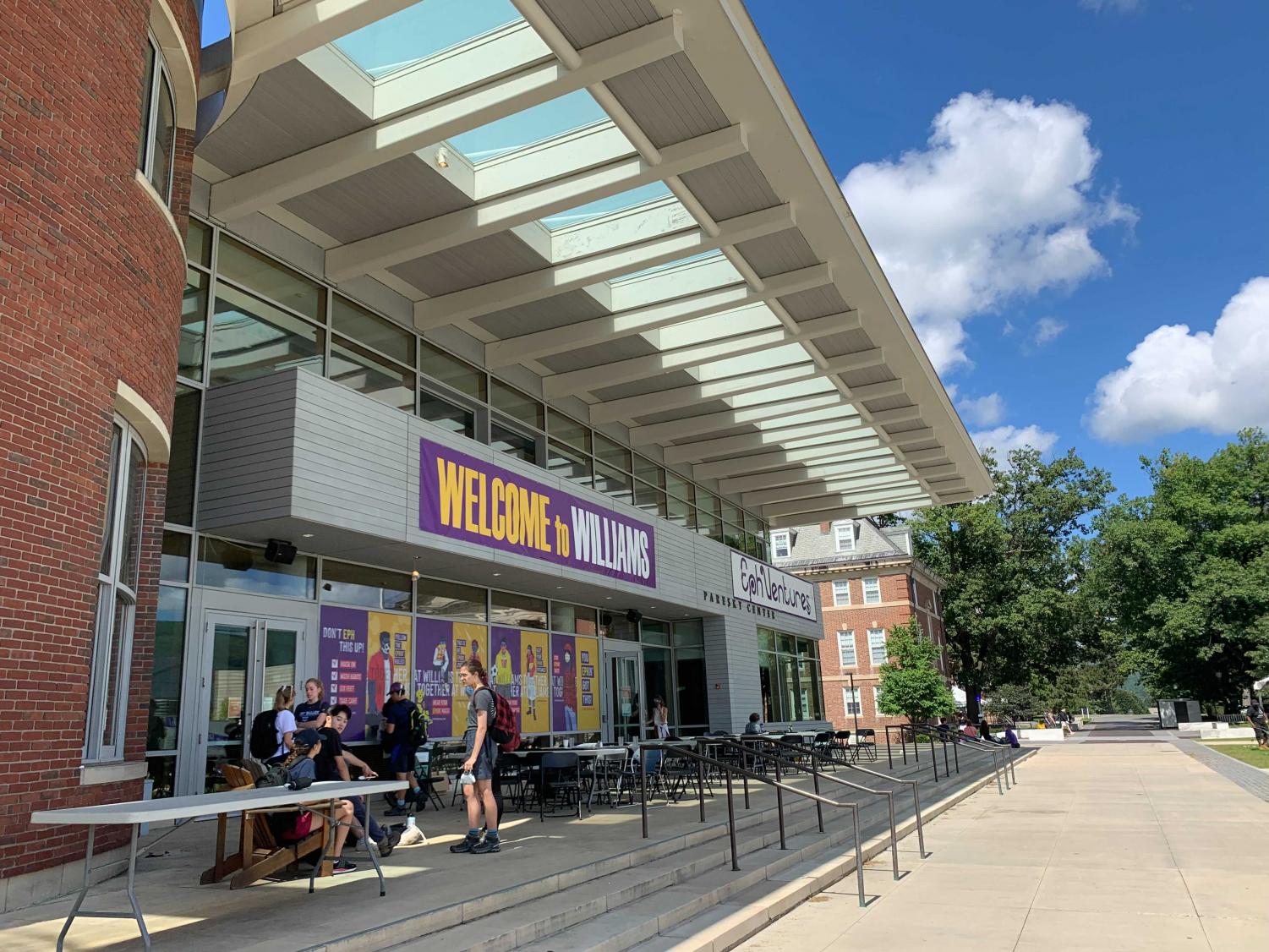 With a week to go until the start of classes, students have begun to arrive on campus for the fall semester amid uncertainty about the evolving COVID-19 pandemic and the highly contagious Delta variant.
Under the College's vaccine mandate, 97 percent of students, faculty, and staff are fully vaccinated. Only 53 percent of those eligible in Berkshire County have received the vaccine, however. Nearly all Massachusetts counties, including Berkshire County, remain high-risk areas as determined by the Centers for Disease Control and Prevention (CDC). Four students have tested positive upon arriving on campus, out of the 1179 student tests given between Aug. 23 and 31.
Many students had hoped that this fall, with the campus largely vaccinated, would finally be free from COVID restrictions. But the prevalence of the Delta variant — which can cause breakthrough infections in vaccinated people, though these cases are usually mild — has led the College to reimplement an indoor mask mandate and a weekly testing requirement. And if the campus sees an outbreak, the College could implement more stringent restrictions, administrators told the Record.
"We're going to have to be nimble as things change, and pivot if we need to," Dean of the College Marlene Sandstrom said.
Starting on Sept. 7, all vaccinated faculty, staff, and students will be required to get tested once a week, President Maud S. Mandel announced in an all-campus email last week. The decision departs from the College's previous plans for the fall semester, in which testing was to be optional for vaccinated people on campus. Mandel said that weekly testing will be required for vaccinated individuals through Sept. 30, at which point she hopes to have a better sense of campus transmission risks. Those who were granted vaccine exemptions or are still in the process of getting the vaccine will still be required to test twice a week throughout the semester.
Sandstrom said she hoped that regular testing, by providing information on community spread, would allow students' academic and social lives to resume with some semblance of normalcy.
"I think it's really driven by trying to protect all of the core things that we're hoping to be able to have flexibility with," Sandstrom said. "The testing is a metric … to give us confidence that we can do things in the way we want to do them in a safe way."
Although testing operations will look similar to last year, several key changes to the College's COVID protocols indicate that this fall will differ from the past two semesters.  One significant change is that students may now remain unmasked in residence halls and eat meals in dining halls, allowing for freer socializing in largely student-only places. Still, as was true last year, the College requires masking in public indoor spaces regardless of vaccination status. As Mandel noted in announcing the new mask mandate, the guidelines could change as more people return to campus. 
"We're really trying to preserve what makes Williams Williams for students, but we also have faculty who have young kids who can't be vaccinated or [are] living with elderly, immunocompromised relatives, and we want to make sure they feel comfortable in the classroom," Sandstrom said. "This is the best way to balance that, and it gives us what we want, which is the academic experiences in person, and also the 'life of Williams' piece for students."
While Sandstrom said she is "optimistic" that the College can keep it this way, she noted that restrictions are subject to change as the semester progresses.
Large in-person events —  such as First Days programming, the Purple Key Fair, and Convocation — will be held in their traditional format, although indoor events will require masking and will be open only to members of the campus community. It remains difficult to predict exactly how events occurring later in the semester, such as Family Days in October and Homecoming, will take place, Sandstrom said. "The further out you get, the more you're going to get, 'God, I have no idea,'" she added. 
The College's policy for close contacts of those who test positive has also changed substantially from last academic year. While those who test positive are required to isolate in Parsons and Sewall — this year's isolation housing — for 10 days, regardless of vaccination status, vaccinated close contacts will not have to enter quarantine. Instead, they will be required to remain masked when indoors until they obtain a negative test three to five days after exposure to the known positive case. 
"Only people who test positive, or close contacts who have not been vaccinated, will actually have to be someplace where they can't go to class," Sandstrom said. 
Still, the move to fully in-person classes poses challenges should students test positive or, in the case of unvaccinated close contacts, need to self-isolate. Without last year's requirement that remote learning be offered for all courses, individual faculty members will be responsible for working with self-isolating students to keep them on track. Sandstrom emphasized that, despite these challenges, the College will work to ensure that "no student will be penalized or left in the lurch because they had to spend 10 days [in isolation] due to COVID."
According to Chief Communications Officer Jim Reische, there is no "magic number" or data point that would result in the loosening of restrictions. Instead, College administrators will look for stable, low rates of community spread and transmission. 
"We're not likely to make a change in policy if things are going way up and down, because we won't feel confident enough about the future," Reische said.
Should the COVID outlook on campus or in the local area worsen, the College may impose stricter restrictions, Sandstrom said. While travel rules and gathering limits are on the table as potential next steps should the situation worsen, she said she hopes to avoid last year's gathering limits in particular.
"I really sincerely hope that we don't get there," Sandstrom said. "Students last year really wanted to be healthy and were really trying to comply and were in almost every way, but [the gathering limit] was the hardest to comply with. And so I'm really glad that we're not starting out that way. And I'm optimistic that we can keep it that way. That's my hope."