MCLA transitions to remote learning after 28 on-campus cases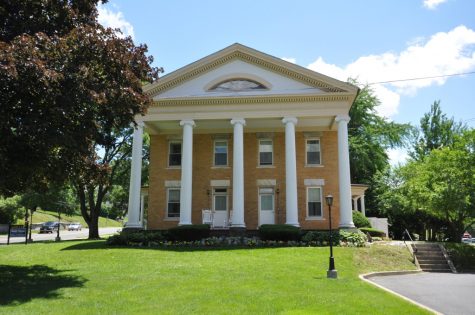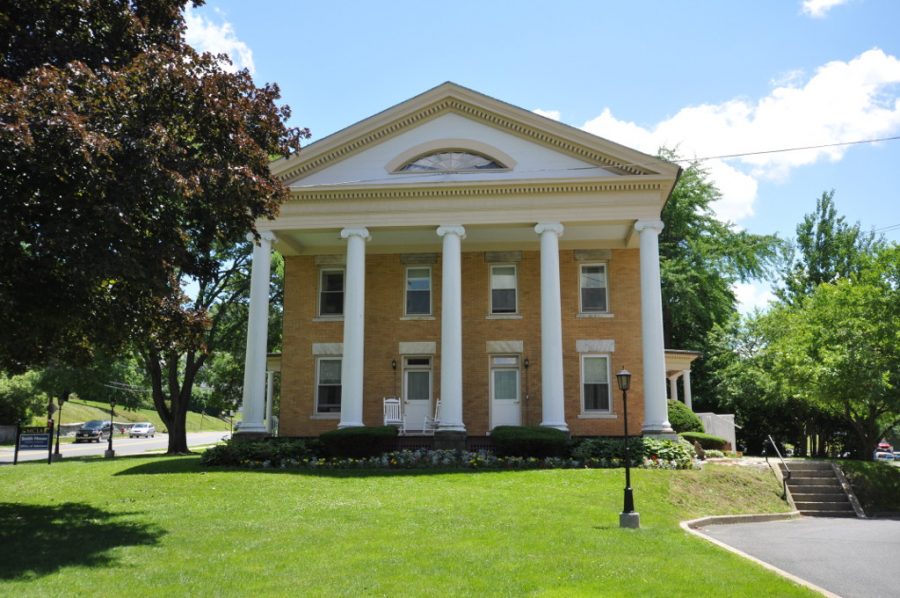 All classes at the Massachusetts College of Liberal Arts (MCLA) have transitioned to remote format as of April 5 and residence halls closed on April 11. President James Birge announced the move to remote learning in an email to the MCLA community on April 1, after 28 on-campus students at MCLA tested positive for COVID-19. Other administrators subsequently announced that all spring 2021 sports will be canceled and commencement for the Classes of 2020 and 2021 will be held virtually.
In his email, Birge wrote that "there has been an uptick nationally in COVID-19 over the past few weeks that has been mirrored across the state and in our local community."
Contact tracing proved that the cause of the rise in cases was not in-person classes, but rather "directly related to social activity on and off campus," Birge wrote.
The Flagg Townhouse Apartment Complex, a student housing complex at MCLA, was placed on lockdown on March 24 after 13 cases were confirmed in the building. The cluster of cases was attributed to "close, social contact in settings where masking, social distance, and other CDC mitigation measures are not being followed consistently," MCLA Vice President for Strategic Initiatives Gina Puc told the Berkshire Eagle. 
"Through our testing and tracing protocol, we discovered that the spread is limited to the [Flagg] townhouses and some social gathering activity there," he told the Berkshire Eagle. "And it had spread a little to other residence areas. But, through our tracing protocol, we discovered no spread in labs, offices and classrooms."
In his email, Birge noted that investigations would be held to determine all persons involved in violating their COVID guidelines and holding them accountable.
MCLA also announced that, given all students would be sent home, there would be no spring 2021 sports season for the second year in a row. The announcement came less than a month after the MASCAC, MCLA's sports conference, announced on March 12 that they would have a spring sports season.
The transition of students to remote status at MCLA also dashed previous hopes of holding an in-person commencement for the classes of 2020 and 2021. Commencement will be held virtually for both classes, with the ceremony for the class of 2020 on May 15 and class of 2021 on May 16.
The surge in COVID cases at MCLA comes amid a spike of cases in Berkshire County since the beginning of the pandemic. Average cases per day in the county rose from a three-month low of five on March 8 to 39 on March 27, with nine total deaths in the last two weeks. Although the number of county residents who have received a COVID vaccine is increasing — with 40 percent of residents (126,000) having received at least one dose as of April 11 — the country continues to juggle containment efforts with the gradual loosening of COVID-19 restrictions. 
As of April 8, 33 positive cases have been reported in Williamstown and 59 in North Adams over the past two weeks, according to the Berkshire Eagle. The College has grappled with indoor gatherings, at least one of which has been linked to community spread. This semester, 31 members of the College community have tested positive — 26 students and 5 faculty or staff members — a significant increase from the fall semester. 
Nationally, daily average cases have held steady between 50,000 and 70,000 for two months. The rise in cases associated with COVID variants from the U.K., South Africa, and Brazil has led to fears of a third wave of COVID cases. One case of the Brazil variant has been reported in the Berkshires.