Tasan Smith-Gandy '24 takes cello to new heights — literally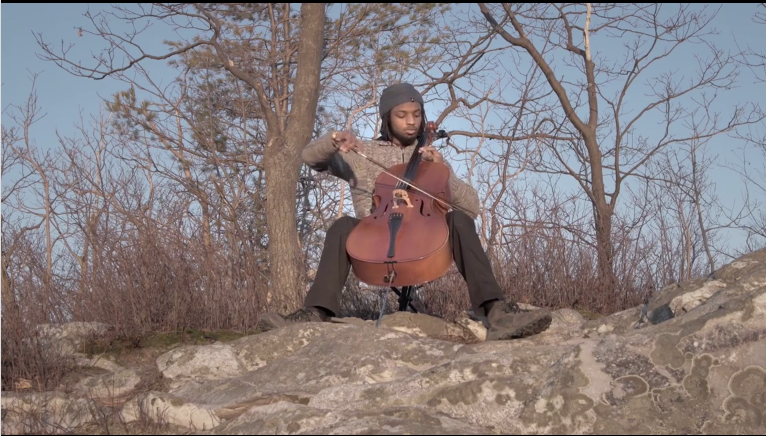 Student musician and composer Tasan Smith-Gandy '24 hiked up Pine Cobble trail, bringing along with him his six-pound cello. Upon reaching the summit of Pine Cobble, he sat down and performed "Pine Cello," an original piece inspired by the natural beauty around him. 
"That was my first time at a clear sunrise hike," Smith-Gandy said. "While everything was being set up, I sat down and thought, 'Wow, this is going to be amazing, especially when looking at the sun breaking over the mountain.'" 
Originally from Matthews, N.C., Smith-Gandy started playing the cello after moving to New York City in sixth grade. But his musical journey started before that. "My mother played quite a lot of music in the car, and that was where I got most of my music taste," he said. 
A few months after Smith-Gandy started playing the cello, he started composing as well. "Not that I was trained in music theory at all — so, essentially, all the pieces I wrote were not good," he said. But Smith-Gandy has come a long way since his early musical days.
Smith-Gandy first came up with the idea of writing "Pine Cello" during reading period. "I brought a staff paper notebook and I had this idea [that became Pine Cello] in the back of the notebook that I wanted to develop."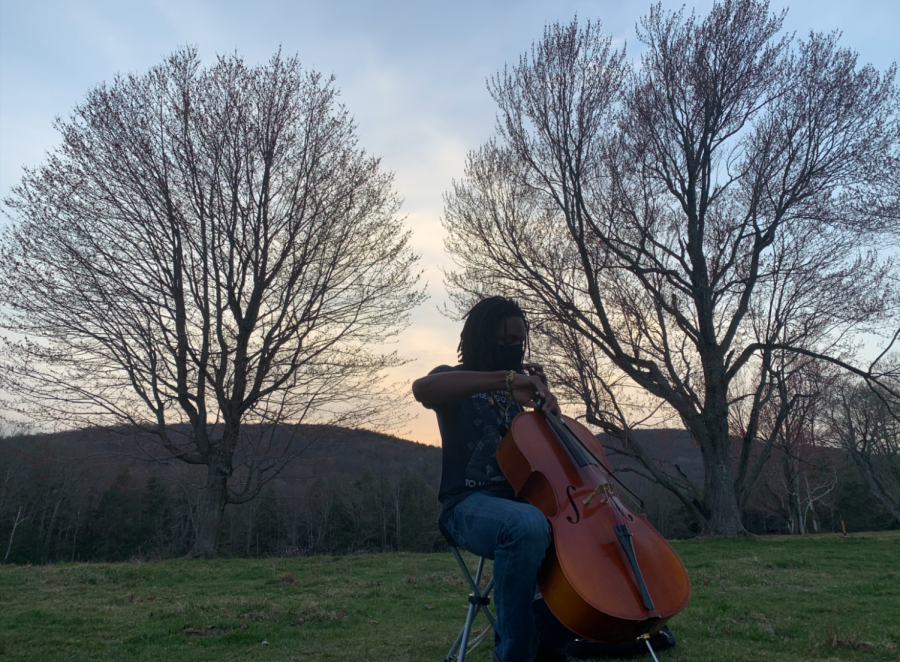 On a Sunday, he decided to head to Pine Cobble alone. "That weekend was a really nice weekend — I still believe that Maud [Mandel] can control the weather," he said jokingly. When Smith-Gandy reached the top of Pine Cobble, he "looked out into the distance and started composing for an hour and a half." 
At first, Smith-Gandy's "Pine Cello" was a contained project. Not many people knew about it, and Smith-Gandy initially didn't plan to shoot a video at the top of Pine Cobble. But after some encouragement from Director of the Williams Outing Club Scott Lewis, "Pine Cello" made its way from staff paper and private performances in Smith-Gandy's dorm room to a performance seen by more than 3,000 people on the College's Instagram page. "Looking out into the distance, which I of course had seen before… but not in that context … not about to do that [composing Pine Cello]. It was really exciting!" Smith-Gandy said.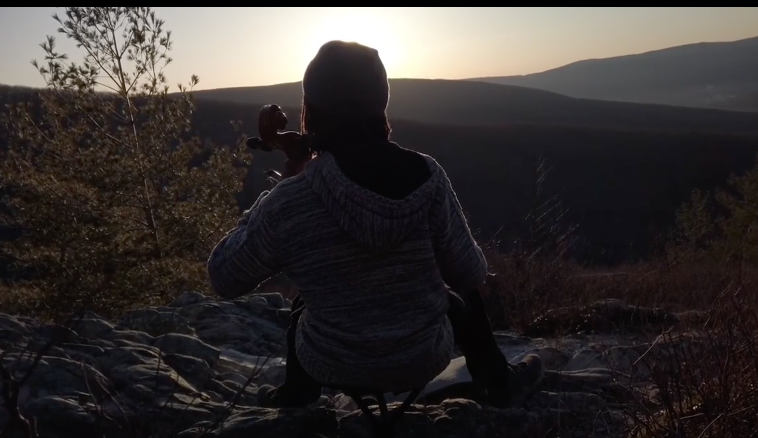 Not only does Smith-Gandy play classical music, but he also performs pop songs on cello with Cello Shots, the College's first and only cello pop ensemble. Smith Gandy said his transition from solely being a classical cellist to one that also plays pop was smooth. "I love [Cello Shots]," he said. "It's not very jarring as you might expect, but it is definitely a fun experience. I actually arranged one of the pieces that we are working on. I guess playing with the group, especially that group, which is a great group of people… I didn't feel out of place in terms of my own comfort zone or out of place in terms of who I am working with."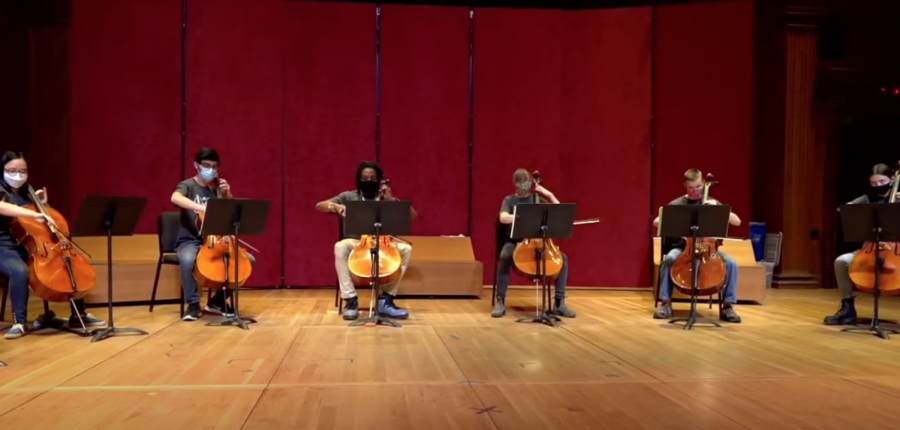 Smith-Gandy's "Pine Cello" received significant attention after it was posted on the College's Instagram account, with many commenters expressing their appreciation for the piece.
Would Smith-Gandy consider composing more pieces inspired by nature? "I would be happy to do that," he said. "You see, I have only thought of Pine Cobble, for some reason. I completely neglected the other places I could be looking at."
But Smith-Gandy said that he isn't stressed about composing anything new at the moment. "I compose when I can," he said. "I definitely have things that I am in the midst of composing — I've had writer's block on one thing since the summer. I am in school and composition is kind of harder in a way."
Smith-Gandy also pursues music in school, though he said he also enjoys studying astrophysics. "Two halves of my personality are music and astrophysics which I have indulged myself in, in various avenues," he said. "I intend on being a double major in music and astrophysics. I don't know how they will work, but I will figure it out. Whether it's astrophysics or music, as long as I'm playing cello, it's cool."