Spring coaches share enthusiasm and goals for upcoming season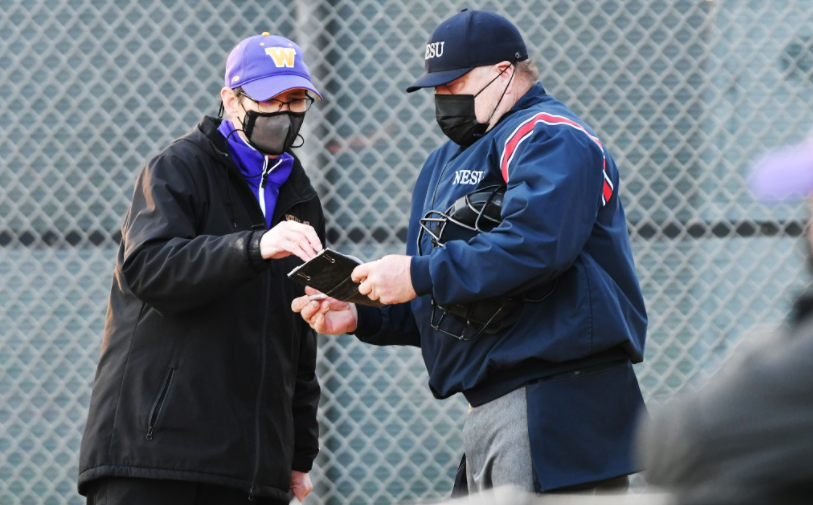 This weekend, Ephs returned to the field for their first NESCAC competitions in over a year. While this spring season will most certainly be untraditional, the opportunity to play and compete again has been greeted with enthusiasm from coaches and players alike.
On March 9, 2021, the NESCAC released a statement announcing that a spring season would take place. For the first time in 22 months, spring-sport athletes would be able to compete against other NESCAC schools. 
Upon hearing the news, many athletes were thrilled that they would be able to compete. Coaches who spoke to the Record expressed a similar sentiment.
"I was so happy for our team, especially our seniors," said head coach of men's tennis Dan Greenberg. "They've dedicated so much time and effort to the team for four years, so to be able to compete together again a few more times was incredibly welcome news. And to get to coach them one last season feels very lucky." 
Greenberg and the men's tennis team started their season off strong, winning their first match at Wesleyan this past Saturday 8-1. All six Ephs singles, and two of the three doubles, were victorious. 
"Heck yeah!" was head softball coach Kris Herman's reaction to the announcement of a spring season. Herman wrote in an email to the Record  that she and the team "were planning as if we were playing (minus spring break) all along. There was no reason to worry about what might not happen so we did our best and I did my best, to do my job and prepare for games." 
Softball has had three competitions thus far, all against Hamilton College. The team competed in a doubleheader this past Saturday and had an additional competition on Sunday. On Saturday, Williams emerged victorious in both games, winning its first game 9-8 and its second one 10-9. On Sunday, the team continued its reign and defeated Hamilton 13-10. 
"The most difficult parts are behind us," Herman said. "Experience is a great teacher, and we've not had those opportunities for 22 months, so that's a real factor." According to Herman, the team's biggest goal is to get back in the rhythm of competing. She doesn't expect "playing the game or showing up for each other to be very hard at all."
Greenberg said he believes that the "toughest part will be staying focused on what matters" this season. 
Additionally, COVID-19 precautions have drastically altered parts of the season, the biggest being the schedule change. As a result, teams will be playing fewer games this spring: Softball, for instance, is only playing 14 games as opposed to its usual 40. 
Men's tennis usually has the opportunity to play about six matches in California prior to the NESCAC season; it did not have this opportunity this year. Greenberg said he expects that there will be five or six matches this season in total, with no indication of if there will be a postseason or not. 
"We have no idea if there'll be NCAAs, or if some matches will get cancelled because of positive tests, or if someone will roll an ankle and we'll be down to 5 guys (burgers and fries), but we can play hard and smart and make the most of whatever time we have on court," he wrote via email to the Record. "And hopefully that's the easy part, just enjoying the opportunity to train and play matches, since it's been a while without it."
In the email announcing the College's participation in the upcoming spring season, Vice President for Finance & Administration Fred Puddester and Dean of the College Marlene Sandstrom also mentioned that no spectators would be allowed for any athletic events on campus. All teams have to adjust to not having fans at their competitions in order to maintain and protect the health of the community. In spite of the lack of in-person support, Greenberg maintained that his team would still approach every game with the same intensity and motivation.  
"We should definitely be playing each match like it's our last," he said.
Aside from softball and men's tennis, other spring teams will also compete, with baseball, men's and women's crew, men's and women's golf, men's lacrosse, and women's tennis participating in the new season.