Former Williams President Morty Schapiro to step down from Northwestern presidency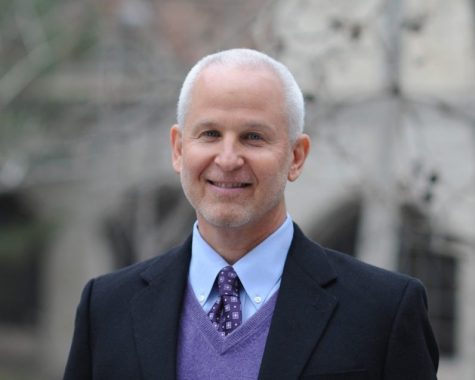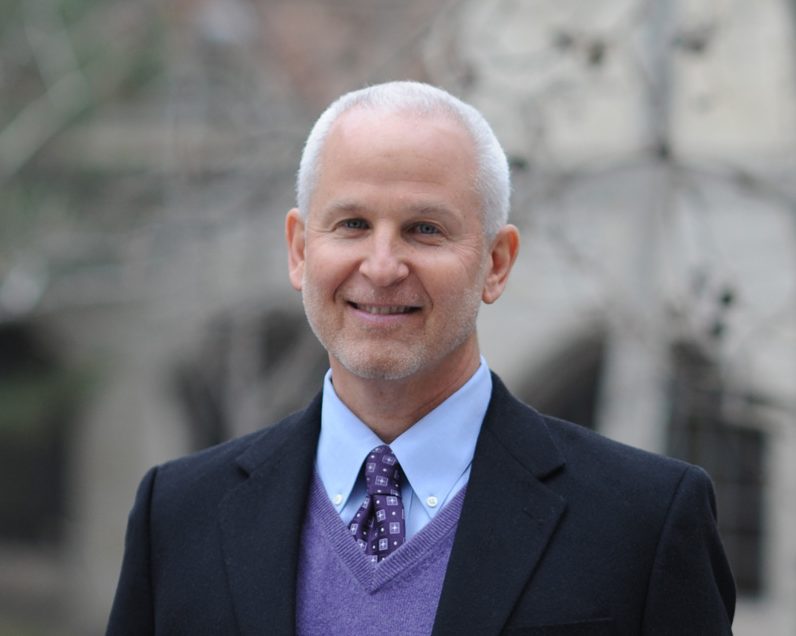 On March 4, former President of the College Morton "Morty" Schapiro issued a statement to the Northwestern community announcing his intent to retire from the university on Aug. 31, 2022, once his contract expires at the end of Northwestern's 2022 fiscal year. Schapiro has served as President of Northwestern University for 13 years, since he left Williams in 2009. 
In the statement, Schapiro spoke well of his time at Northwestern. "It has been my great honor to work alongside our illustrious faculty, staff, students, trustees and alumni during my time here," he said. "You have inspired me with your passion, dedication and resilience." 
He went on to highlight some of Northwestern's achievements during his tenure. He noted what he called the university's increase in prestige and excellence over the past decade, including sizable increases in research funding and endowment, a drop in the admissions rate, and community outreach programs that he says have brought the institution closer to residents of Evanston, Ill. 
Schapiro's announcement comes after multiple calls for his resignation in the past year from students and faculty, who criticized him for his handling of protests calling on the University to defund the Northwestern University Police Department (NUPD).
The protests, which followed a petition to the University that garnered over 8,000 signatures but did not receive a response, were organized by Northwestern University Community NO Cops (NUCNC). Hundreds of students first met on Oct. 12 to protest Schapiro's inaction. Every day for over a week, the group marched across campus to Schapiro's house, saying they would continue to do so if the administration refused to take up the issue of defunding. The protesters were supported by the African American studies department, which released a statement decrying Schapiro for not following through on his promises to further address issues of racial prejudice and police discrimination. 
On Oct. 19 Schapiro addressed the campus in an email. While acknowledging the need to reform the NUPD and address racial justice as a whole, he stated that the university had no intention of abolishing the force. Schapiro condemned "in the strongest possible terms, the overstepping of the protesters." 
"When students and other participants are vandalizing property, lighting fires and spray-painting phrases such as 'kill the pigs,' we have moved well past legitimate forms of free speech… If you haven't yet gotten my point," he wrote, "I am disgusted by those who chose to disgrace this University in such a fashion." 
That night, NUCNC and the protesters called on Schapiro to resign for his aggressive response, lack of commitment to their demands, and what they saw as implicitly racist language within his email. The president did not heed these calls but promised that the administration would review NUPD finances and consider other reforms. To the disappointment of NUCNC, the final budget showed little change, showing only a 5.2 percent decrease in funding largely attributed to effects of the pandemic. Schapiro refused to make any further changes, leading to protest continuing on for over a month. 
The former president arrived at Williams in 1980 as a professor of economics, specializing in developmental economics and higher education. He left the College in 1991 to take a position at the University of Southern California before returning in 2000 to replace Carl Vogt as President of the College.
One of Schapiro's notable efforts at the College was to address concerns about diversity on campus. This included launching the College's Diversity Initiative in 2004 to assess ways the College could create a more inclusive institution for students and faculty. 
A 2006 report found that, within two years of the Initiative's creation, the College had taken sizable steps in terms of inclusivity and diversity on campus. This included expanding the Africana studies and Latino/a studies departments, introducing Arabic classes to the curriculum, and onboarding new BIPOC faculty members for teaching and tenure-track positions. The College also created the position of vice president for strategic planning and institutional diversity to continue these efforts. 
Under Schapiro's tenure, the College's U.S. News & World Report ranking rose from No. 3 to No. 1. In a 2019 interview with the Record, Schapiro connected this rise to the reinvigoration of the tutorial program, which had shrunken to about 10 to 20 courses a semester before Schapiro and the Committee on Educational Policy pushed to offer more, and for introductory classes. 
Even though he has said that he enjoyed his time at Northwestern, Schapiro told the Record in 2019 that he missed being on the Williams campus. "I spend a lot of time with faculty and staff, and I teach my classes and all that, but I'm never going to have that feeling of being an integral part of a big community the way you get in a small community, especially a small community where I spent 20 years of my life," he said. He added that, even then, he kept up to date on Williams sports. 
Schapiro initially moved to Northwestern University under a five-year contract in 2009. In 2014, he was offered a second contract, which extended his tenure through August 2022.
Schapiro is expected to carry out the rest of his term at Northwestern. In his message to the community, he said he hoped that the university would continue to make progress during his last 18 months. "We have the opportunity to build our momentum as we prepare for the next chapter in Northwestern's history," he said. 
The university has not yet announced who will succeed Schapiro as president. Schapiro himself has yet to decide what is next in his own career. "I've never thought about my next job, and never have," he said in his 2019 interview. "It always just seems to appear: Some opportunity comes up, and I try my best not to mess it up."