Claiming Williams Day event contemplates civic engagement in Williamstown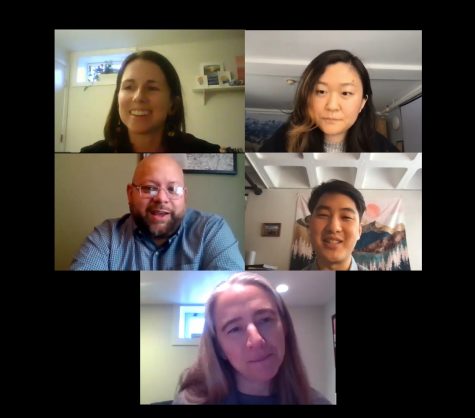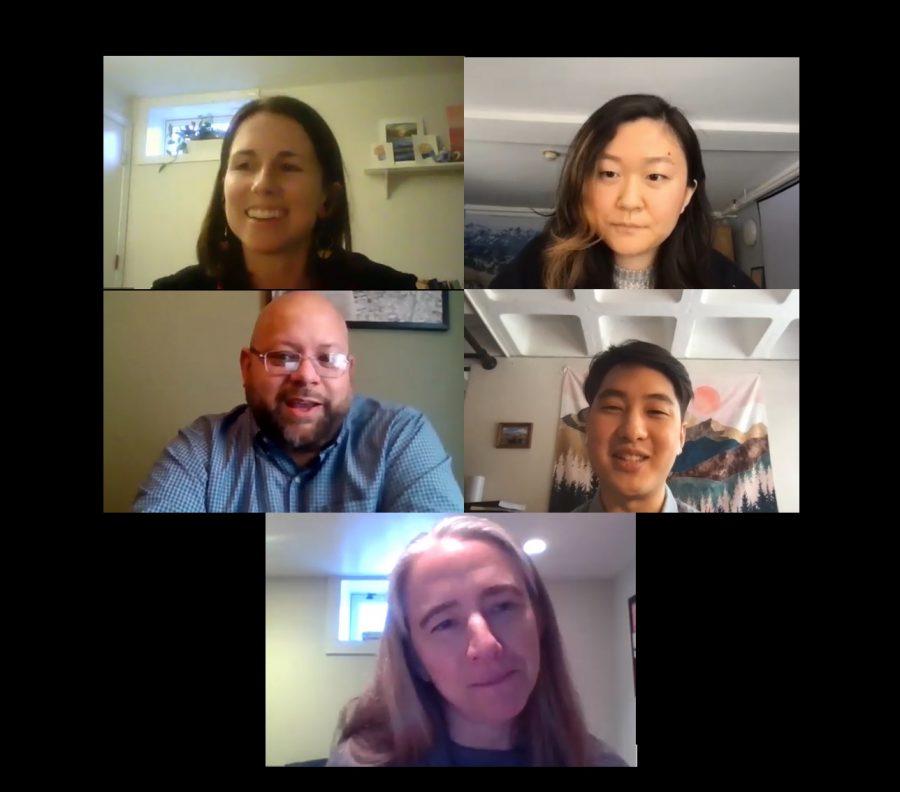 Members of The Williams Record, Williamstown Racial Justice and Police Reform (RJPR), and the Williamstown Diversity, Inclusion and Racial Equity Committee (DIRE) spoke about civic engagement, racial justice, and police accountability in Williamstown at a Zoom webinar on Thursday.
The panel, "Town, Gown, and Police Accountability: Civic engagement in Williamstown," was one of the events of Claiming Williams Day 2021, a day dedicated to exploring "the ways in which structural racial inequities, racism, and bigotry on campus and in the wider world have shaped the Williams College experience for students, faculty and staff." The Zoom webinar was moderated by Claiming Williams Steering Committee member Randal Fippinger (attending as "an engaged citizen"). The event was co-sponsored by RJPR and broadcast live to the public on WilliNet. There were 147 people in attendance.
The first speakers were Editor-in-Chief Kevin Yang '22 and former Editor-in-Chief Jeongyoon Han '21, discussed the Record's new Town news initiatives. (Yang and Han were not involved in the writing or editing of this article.) After the murder of George Floyd in May and the national uproar over institutional racism and police brutality, the Record began consistent reporting on racial justice in Williamstown, they said. 
Yang and Han described the Record's coverage of local legal developments, such as the lawsuit brought by Williamstown Police Department (WPD) Sergeant Scott McGowan that contained allegations of racial harassment and sexual assault by officers at the department. They also summarized the Record's coverage of politics in Williamstown, such as an article about the decision of former Town Manager Jason Hoch '95 to retain now-former WPD Chief Kyle Johnson amid the allegations in the lawsuit, and an editorial calling for Johnson's removal. Johnson resigned in December, and Hoch announced last Friday that he will resign from his post by May.
That fall, students became increasingly aware of issues within the Town community, Han said. 
"We thought it was a good opportunity … to not only cover this issue but to give our own editorial voice on the matter because we think it's important for students to voice their opinions on this and to step in and be civically engaged," she said.
Han also discussed the evolution of the Record's internal policies. "We had a lot of conversations as a student newspaper during the summer, where we held an internal audit to figure out how we can take issues of racial justice and police accountability… and how we can apply that within Williamstown too," she said.
(Neither author of this article was a member of the Record board while the audit was in progress.)
Jeffrey Johnson, a member of the town's DIRE committee, then discussed DIRE's current work and the committee's role in fostering a sense of belonging among all Williamstown residents.
The Williamstown Select Board, the elected committee that oversees several functions of the Town government, created DIRE in July to identify issues of inequity and exclusion within Town policies. DIRE cannot take action on its own, but often seeks input from Town residents to inform its specific recommendations to the Select Board, the WPD, and the Town. "DIRE is the community," Johnson said. "We speak for the community."
Students at the College play a role in the Town community too, Johnson said. He urged the College community to reach out to members of DIRE and the Select Board and to attend their meetings. 
Rachel Payne, a member of RJPR, discussed the group's endeavor to engage concerned citizens of Williamstown with issues of racial justice and police reform.
RJPR was founded by volunteers over the summer in response to the murders of George Floyd and Breonna Taylor, which led to an increase in support for the Black Lives Matter movement. The group aims to examine the role of policing in communities, and its members "have a common vision for Williamstown becoming a place where people of any race, of whatever social class, different abilities, different religions are feeling safe here, feeling welcome here, being able to build a life here," Payne said. 
"Top of the agenda, for me, is just reestablishing basic safety for our community," Payne said. She stressed the importance of understanding the effects of policing and the history of racism in the Town, and encouraged community input in the selection of the new interim and permanent chiefs of the WPD.
Kerri Nicoll, a RJPR advocate and social worker, spoke next. She said she and several other RJPR members have backgrounds in social work and believe it has a transformative role to play in promoting community well-being. They formed a social work group, which met several times a month with soon-to-be-former Town Manager Jason Hoch '95 to share research. 
Nicoll, who is also a member of DIRE, argued that some current police duties might be better addressed by social workers "because they are trained in relationship building and working with connections between individual circumstances and broader social structures." 
The social work group released a recommendation that Williamstown devote funding to conduct an in-depth needs assessment focused on the safety and well-being of the town. As a result, the Board hired two trained social workers to conduct the months-long assessment, set to begin this week. 
The event concluded with a question-and-answer session, during which audience members submitted questions for panelists to address. At the end of the event, Johnson discussed the beginnings of formal communication between DIRE, the WPD, and the Town community, and recommended engagement in Town affairs to students at the College students and Town residents alike. 
"If you knew the power that you'd have if you went to the Town meeting and voted," Johnson said, "you'd be shocked."