Racist Zoom attack at Mt. Greylock HS targets College employees' child
Incident reignites broader concerns over racism in Williamstown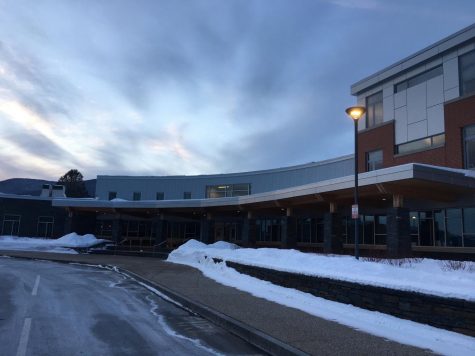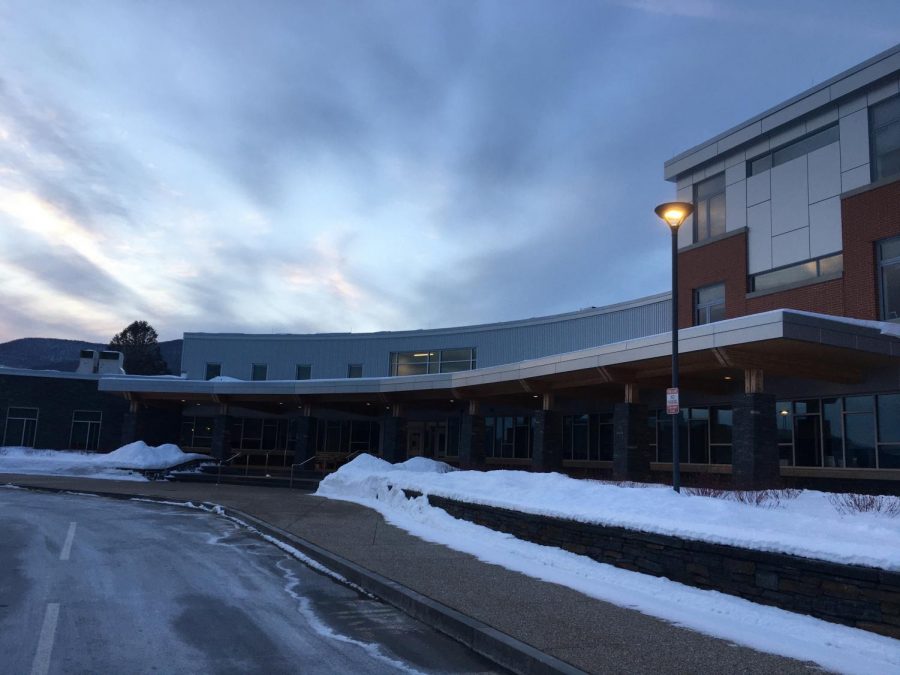 The child of College employees was the target of a racist, anti-Black Zoom-bombing attack during a Mount Greylock Regional High School (MGRHS) class on Jan. 21. A student from another school district subsequently took responsibility for the attack following an investigation by MGRHS.
The incident reignited broader concerns over racism that BIPOC faculty and their family have faced in Williamstown, with College and Town community members condemning the Zoom-bombing attack and calling for a comprehensive response from the school district. 
The incident took place at the end of a Zoom class meeting. An unknown person, later revealed to be a student from another school district, joined the meeting under the name of the Black child of the College employees who was on the call, according to the incident report issued by the school. The intruder "unmuted themself to allow a song to be heard by the entire Zoom class," the report stated. "The song involved the lyric 'f**k the (n-word).'" 
On Jan. 30, Mount Greylock Regional School District Superintendent Jason McCandless announced in a letter to Mount Greylock families that the investigation had been concluded. A student from another school district had claimed responsibility and emailed MGRHS principal Jacob Schutz an apology. The culprits will be "held accountable" by local school authorities, McCandless wrote. The letter does not say what that will entail. 
"No matter the 'who' or the 'where' of this incident, the incident has served as a stark reminder that hate, fear, intimidation, and language that disrespects not only an individual but an entire people … are real," McCandless wrote.
In response to the incident, President of the College Maud S. Mandel offered support to Schutz and McCandless in a Jan. 22 statement. "Williams would be happy to assist you by contributing to workshops, facilitating conversations or bringing in any expertise to which we have access, and that would aid your efforts to respond, remediate and educate," Mandel wrote. 
She commended the MGRHS administration for its incident report. The report outlines next steps for the community, including supporting the victim and their family, reassessing and refocusing the school's approach to confronting systemic oppression and racism, and fostering relationships with anti-racism community initiatives. 
"This latest attack is yet another reminder that Williamstown, Williams College and other institutions in town aren't immune to the ills of racism and hatred vexing the nation," Mandel wrote. 
Mandel's letter of support is the latest in a series of declarations issued by the College in response to racist incidents in Williamstown and across the nation within the past year. In late May 2020, Mandel issued a statement reacting to national protests of the police killings of George Floyd and Breonna Taylor. The statement drew criticism from students and alums who viewed it as delayed and inadequate. 
Mandel subsequently pledged $500,000 in College donations to racial organizations over the next five years, a move prompted by students comparing the College's initial statement to Amherst's matching program. While some reacted to the new development with optimism, others were adamant that this was insufficient, citing the College's vast resources and its $400,000 contribution to the construction of a new police station in 2019.
Previous incidents of racism in Williamstown
This recent case of racial harassment comes as the College continues to confront a series of racist incidents targeting faculty and staff in Williamstown. 
In October 2020, a Black staff member received at their home a violent and threatening hate letter targeting them on the basis of their race, gender identity, and sexual orientation.
"I'm lying if I say I'm not anxious and I'm not nervous … [I'm] really questioning what it means to be safe here in Williamstown," the staff member who received the hate letter told the Record in October.  
The staff member struggled with the decision to involve the Williamstown Police Department (WPD) after a lawsuit by a sergeant alleged that the then-WPD chief Kyle Johnson and other officers had committed sexual assault and racial harassment. Johnson resigned in December, following mounting public pressure for his removal. 
Professor of Chinese Li Yu wrote in 2018 about racism her daughter faced in the Williamstown school system. "Being the only Chinese-looking child in her grade, Ellie has been the target of frequent acts of bullying, exclusion, harassment, and teasing since kindergarten," she wrote in a Record op-ed. 
In 2019, Yu reflected on the responses she received from the concerned students, faculty, and staff after writing the piece. "Sadly, I had to reveal [to them] that the child who called my daughter 'small eyes' and formed a 'club' to exclude my daughter was a child of a Williams professor," she wrote.
Other professors have also recounted experiences of racial harassment in Williamstown. In the days leading up to the start of the spring 2019 semester, former Assistant Professor of English Kimberly Love and Assistant Professor of Women's, Gender, and Sexuality Studies Kai Green '07 canceled their courses, citing the College's "violent practices" and "a refusal to continue business as usual."
"Unfortunately, Williams is not a safe place for me as a Black Trans Man, currently," Green told the Record in 2019. "I hope that better days are on the horizon, but that is up to the institution's ability to listen to its students, faculty, and staff for real change. The problem of anti-blackness and transphobia on campus can't be Band-Aided up."
In a 2018 article published in The Feminist Wire, Green and Love described experiencing racism at the hands of a mechanic at a Williamstown business. "I am not supposed to be here," they wrote. "That much is true."
Senior Writer Rebecca Tauber contributed reporting.
About the Writers
Tali Natter, Executive Editor for Arts
Tali Natter '23 is a prospective American studies major and environmental studies concentrator from New York, N.Y. She is the executive editor for arts....
Lindsay Wang, Features Editor
Lindsay Wang '24 is a prospective English and statistics major from Pleasanton, Calif. She is a section editor for features, and she previously served...