Gammelgården Creamery adds new autumnal skyr flavors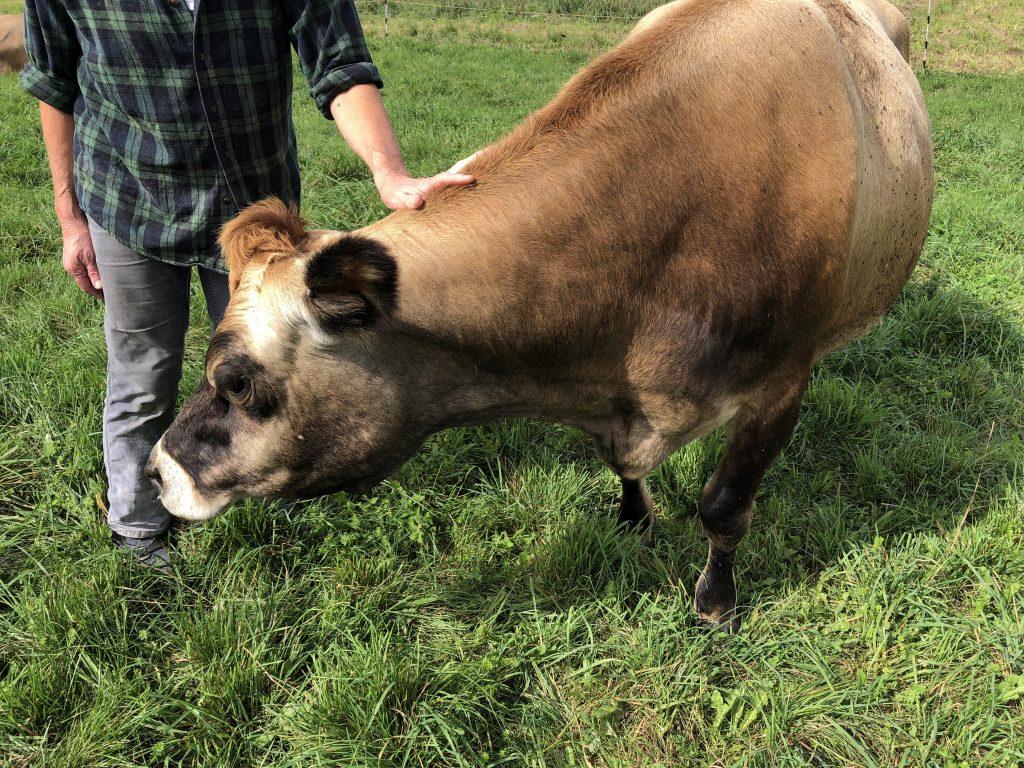 Signs of fall are fast approaching: the Purple Valley has a deeper flush, the Patagonia fleeces are out and the pumpkins have made their annual reappearance in dining halls across campus. But my personal favorite? Fall-themed desserts. Forget the quintessential hot apple cider and donuts. Pumpkin and apple pie skyr are the ways to go.
Stina Kutzer, farmer and owner of Gammelgården Creamery, a local farm in Pownal, Vt. and home to 14-year-old cow Babette, has recently made some new flavorful additions to her products. In addition to her much adored selection of maple, blueberry and raspberry skyr, she has introduced apple pie and a limited-edition pumpkin flavor to the mix.
Student skyr devotees like Peter Le '21 have welcomed the additional flavors.
"I've loved skyr ever since my first time going to Lee [Snack Bar]," Le said. "I'm so happy they are adding new flavors, but please don't ever abandon maple!"
Found on the shelves of Eco Café, Lee Snack Bar, Goodrich Coffee Bar and Tunnel City Coffee, skyr (pronounced "skeer") is a staple in the diet of many students at the College. For those who are still eating their sad, plain yogurts for breakfast, skyr is simply revolutionary. Aside from being the best dairy product – gelato following as a close second –  skyr is an Icelandic cultured milk product packed with health benefits. Just imagine a richer, creamier and 100-times tastier version of your regular yogurt.
So, what prompted this change? Interestingly, it was the College's student body that decided on pumpkin and apple pie. Last spring, Kutzer brought new flavors, developed in conjunction with Sidehill Farm, to a taste-test in Doddrich, where students reviewed and ranked the flavors. While there was an array of strong contenders, including lemon marmalade, peach-apricot jam and strawberry-rhubarb, the pumpkin and apple flavors ranked first and second, respectively.
In addition to these new flavors, Kutzer has some more exciting plans for the future.
"I want to come up with some combination of stone fruits, like peach, apricot and plum, for next year," she said. Kutzer enjoys experimenting with different fruits and jams with her skyr, a luxury that is possible because of the smaller size of her farm. "If we were huge, we wouldn't be able to experiment with these different combinations," she explained.
Her inspirations come from seasonal, local fruits, and the jams are made by Sidehill Farm, which is only 40 minutes away from Gammelgården Creamery. For next spring, she is planning to introduce citrus flavors.
"I like the lemon, but people have mentioned a kind of aftertaste," Kutzer said. "So I've been making it with different marmalades like grapefruit-lime, which I thought was fantastic."
Currently, the Creamery's main deliveries are isolated to the Berkshires (and one small store in Boston), meaning that current seniors and recent alumni might soon face the rough realities of skyr withdrawal symptoms. There is, however,  a silver lining to every tragedy. Kutzer revealed her plans for the upcoming year in response to growing demand.
"We've had a lot of seniors who've asked us about shipping skyr," she said. "The other day, an alum[nus] from Denver called us and asked if we could do shipping. So we're trying to come up with a box with proper insulation that we can use to start shipping our skyr directly to our consumers." A definite game changer.