Spotlight on Research: Elizabeth Wellman investigates intersection of international migration, electoral politics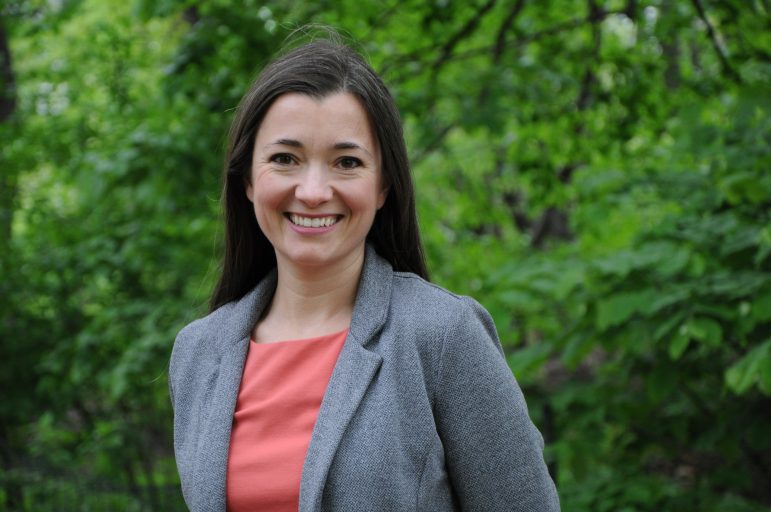 "Senegal has 750 polling stations around the world in nearly 50 countries, and over 150,000 Senegalese from abroad voted in the election last year," Visiting Professor of Political Science Elizabeth Wellman said in an interview with the Record. "That's amazing."
Wellman's dissertation, "Citizenship Beyond Borders: The Politics of Emigrant Enfranchisement in Africa," looks at the provision of emigrant enfranchisement, with a regional focus in sub-Saharan Africa. She is now working to transform her dissertation into publishable papers and eventually into a book, and is also working on a side project that looks at why migrants would vote in elections once they have emigrated.
Last year, Wellman had a postdoctoral position at Princeton where she researched the intersection of international migration and electoral politics. Specifically, Wellman studied the behavior of transnational voters as well as why political parties are reaching out to a more global electorate.
Part of the evolution of her dissertation into research papers includes a shift in focus from studying countries where diaspora or transnational voting works poorly to finding countries where it works well. One country of interest to her is Senegal.
Wellman's interest in Senegal's international election infrastructure led her to schedule a research trip to do fieldwork in Senegal, but the trip was canceled due to COVID-19. "You can still interview people over Skype, but in terms of doing kind of in-depth archival research or really building relationships of any kind or getting the lay of the land, it's much more difficult to do it if you can't do it in person," Wellman said.
Wellman says she wants to build on her theory of why the Senegalese government has such a successful diaspora voting system. "I think it's a real domestic politics story," she said.
However, the success of Senegal's diaspora voting system is not consistent within Africa, Wellman explained. "Some African countries, like Senegal and Cape Verde, feature hundreds of polling stations in dozens of countries, while others provide no ability for their citizens abroad to vote at all," she said.
African countries have been a constant source of interest for Wellman's research, which has provided her unique insight into the political and social parallels that exist between Africa and the United States. Six years after the end of apartheid in South Africa, Wellman attended the University of Cape Town in South Africa through study abroad.
"It was just incredible and it really changed the way I look at the entire world, but it really changed the way I looked at America, because, you know, the lessons and the legacies of apartheid really just kind of illuminate just how insidious systemic racism is," Wellman said.
Wellman said she also thinks that the "global south" (a nebulous term for everywhere except North America and Europe) has a lot to teach the north. Five years ago, students protested in Cape Town to take down a monument of Cecil Rhodes, a British imperialist who was the colonial governor of British South Africa and believed the African people were inferior to the British. "Five years later, [Americans] are having these conversations about Confederate monuments," Wellman said.
Aside from academia, Wellman spent most of her twenties working in the indie documentary industry. One documentary she helped to create, "In the Family," was nominated for an Emmy in 2009. Wellman said her official title for the film was co-producer, but due to the independent nature of the film, she ended up working many other roles like additional camera-person, grant manager, archival researcher and outreach coordinator.
"Beyond the Emmy nomination, I am most proud that the film continues to be shown at hospitals and medical schools around the country, and even played a critical role in a Supreme Court case about access to genetic testing," said Wellman.
One of the ways Wellman uses her film experience in her research is to tell stories. "The best way to connect audiences to issues is through the everyday lived experience of people," she said. "But also you're telling a story, right? Like film, a good documentary is still going to have the filmic elements of a storytelling structure."
Wellman said she tries to incorporate her storytelling skills into her research. "I feel like in trying to make my research accessible to people, I think a lot about how to tell it, how to tell the story," she said.
When the COVID-19 outbreak struck, Wellman and her family were right in the middle of the crisis.
"My husband is a doctor in Westchester County in New York, and he was in the epicenter of it," Wellman said. "We were pretty freaked out. He was operating on COVID patients day in, day out."
Along with the stress of the possibility of being exposed to COVID-19, Wellman had to juggle the roles of being a mother to her two kids and doing research. "I basically woke up at 3 a.m. every day, and I worked from 3 until 6 a.m., and then I was with my kids [from] 6 a.m. until 9 p.m., and then I'd go to sleep and do it again," she said. "I feel like I lost hundreds of hours of research over the past year that I don't know if I'll ever catch up on, to be honest."
Although Wellman has hit a few obstacles due to COVID-19, she has been able to persevere and continue to work on her research, which aims to not only expose massive amounts of voter disenfranchisement but to also show what a good voting system looks like and why it looks like that.
"I continue to be really interested in all the ways external voting is deployed as strategic disenfranchisement," she said. "But now I'm trying to figure out why we're seeing these massive networks of diaspora inclusion as well as exclusion."