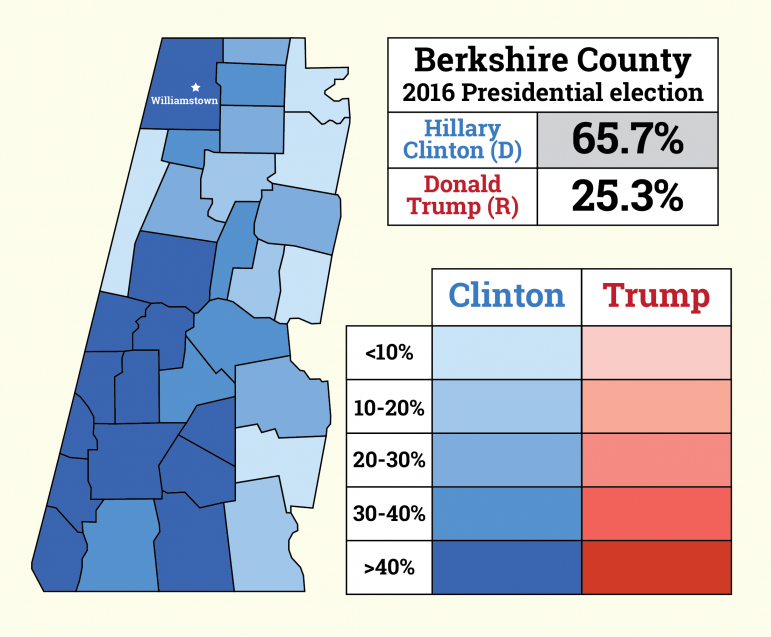 Berkshire County, like many other counties and states around the nation, is expecting a substantially high turnout for this November's general election. Already, Berkshire County has seen a noticeable increase in voter turnout this year. The Sept. 1 primary election, which included competitive statewide primaries for both Republicans and Democrats saw an unusually high turnout. Ed Markey retained his Senate seat, while Richard Neal won the house seat for Massachusetts' first congressional district.
Adams Town Clerk Haley Meczywor stated in an interview with WAMC that over 1,300 absentee ballots had been mailed out on Aug. 31, a dramatic increase from past primaries, where only about 100 absentee ballots were mailed. WAMC additionally interviewed sources from Pittsfield, Great Barrington and Lee, all of which attested to similar increases of mailed ballots, with requests in the thousands. The COVID-19 Pandemic is likely partially responsible for this increase, as voters may be reluctant to risk voting in-person; but recent statistics suggest that we may see an increase overall voter turnout in Berkshire County.
According to data from the Massachusetts Secretary of the Commonwealth, as of August 22nd there are 90,801 registered voters in Berkshire County, a substantial increase from the 65,617 Berkshire County voters that voted in the 2016 election. Of this year's 90,801 registered voters, 31,614 are registered Democrats, nearly four times the number of registered Republicans (only 7,759). Less than 600 voters are registered as either Libertarians or Green-Rainbow. More than half of Berkshire voters are registered as Independent (50,256), but from analyzing trends from past elections, Berkshire County has a consistent history of leaning Democratic. In 2016, 65.73 percent of Berkshire County voters voted for Democrat and former Secretary of State Hillary Clinton, while only 25.32 percent voted for Donald Trump. This year, when comparing statistics between counties, Berkshire County has the fourth-lowest number of registered Republicans in the state, and the fourth-highest number of registered Democrats.
Predicting that a traditionally Democratic-leaning county like Berkshire County will be won by Biden may not seem like news to some, but when looking closely at available data, the potential increase in voters is certainly significant. Though it's impossible to predict exactly how things will play out for Berkshire County on Nov. 3, the county's strong voter engagement is undoubtedly a positive.