What do the 2020 Emmys mean for the future of television?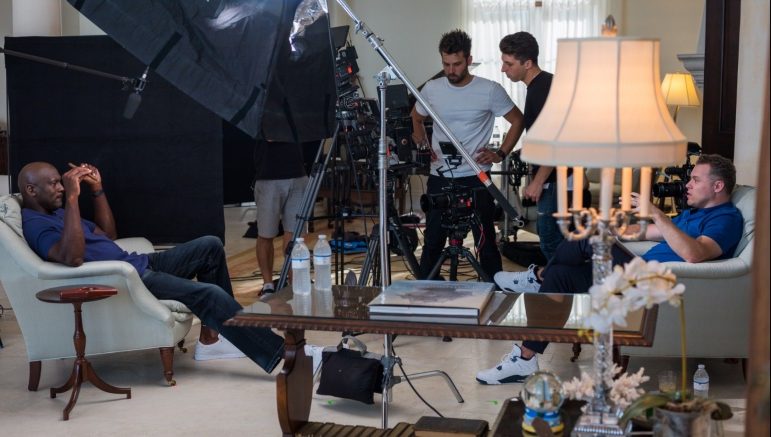 Last Sunday, the 2020 Emmy Awards, hosted virtually by Jimmy Kimmel from the Staples Center, gave us a glimpse into the future for both award shows during the COVID pandemic and the path that television consumption is on. Despite the circumstances, Kimmel managed to make the most with the many A-listers nominated, including a mini Friends reunion with the show's female leads. Every nominee even had a hazmat suited presenter with a trophy sent to their house ready to deliver the award to them if they won. Still, the show felt eerily dystopian, with nominees winning and losing over Zoom and bits falling flat without the laughter and energy of a live audience.
When it came time for actual awards, the biggest winners were Schitt's Creek, Watchmen, Succession and actress Zendaya. For its final season, Schitt's Creek made an unprecedented sweep and won every single award in the comedy category, with Watchmen and Succession dominating the limited series and drama series categories respectively. Succession, a darkly funny corporate family drama, took home the biggest award of the night, Outstanding Drama Series. Most of the acting categories had predictable winners, including Catherine O'Hara (Schitt's Creek), Regina King (Watchmen), Eugene Levy (Schitt's Creek) and Jeremy Strong (Succession). The night did have a few surprises, with Zendaya (Euphoria) beating out Jennifer Aniston (The Morning Show) to win Lead Actress in a Drama Series and becoming the youngest actress to do so. Another surprising win went to Julia Garner (Ozark), snubbing Sarah Snook (Succession) and Laura Dern (Big Little Lies).
There was also some Williams representation, as Jason Hehir ('98) won his first Emmy at the Creative Arts Emmys three nights earlier, for directing and producing The Last Dance, the documentary miniseries about Michael Jordan.
Notably, every award, with one exception, went to a show from a streaming service, with HBO, Netflix and Apple TV winning multiple categories. This is a drastically different reality from just a few years ago, when network TV channels led nominations. Now, longtime players such as NBC and CBS are nowhere to be seen. This trend speaks to the way that streaming is no longer the choice method of entertainment consumption just for young people, but for all demographics. Well-made prestige shows are now the norm, as opposed to formulaic, almost factory produced network television. The shows that dominated also mostly cater to a younger audience, showing how vital young people are to the media industry, despite the Television Academy voter age skewing much older.
Also exciting was the unprecedented diversity in this year's nominees. While most awards shows have made very little progress in the past few years, the Emmy nominees had much more LGBTQ and Black representation than years past. The talent of Uzo Aduba, Regina King, Cherry Jones, Dan Levy and Ramy Youssef, amongst others, prove that the Emmys were not simply pandering with their increased inclusivity. There is still much to be desired in the way of representation for Latinx, Asian and other underrepresented groups.
As award shows continue during the pandemic, it is hard to imagine an execution better than this one. The format worked fairly well, with only a few glitches here and there and almost every nominee attending. But, there is a major question about whether audiences will want to watch more shows like this one. By the time awards season officially begins in January, the pandemic-related humor Kimmel mostly relied on will have worn off, and much of the conversation surrounding awards shows relate to exciting celebrity interactions and red carpet "who are you wearing" moments, which were absent from the Emmys.
Perhaps the Golden Globes and Oscars will instead take place in Europe, where the Venice Film Festival had some success allowing a socially distanced red carpet and theater seating. But, at the end of the day, it is important to remember that these shows are, at their core, an opportunity for already incredibly successful adults to hand each other gold statues, and that no one should lose sleep wondering how they will fare without the ability to do that in person.