Philadelphia-based rapper Ivy Sole explores manifestations of love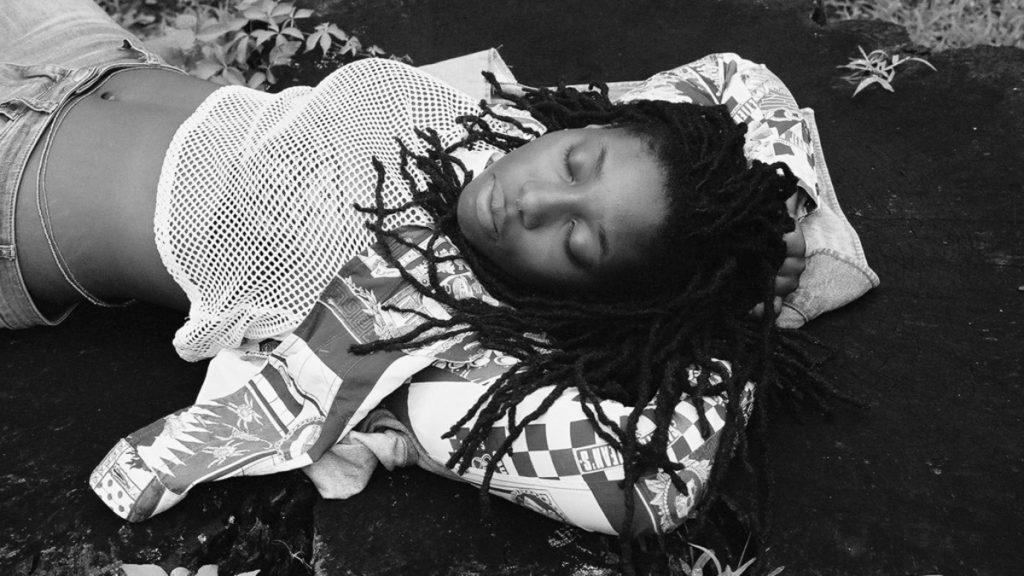 I haven't taken my headphones off in days.
By some divine coincidence, two of my favorite female rappers released their sophomore albums within four days of each other; Chicago based rapper Noname's much-awaited album Room 25 dropped on Sept. 14, while Ivy Sole's sophomore album Overgrown came out on Sept. 18. While Noname (born Fatimah Nyeema Warner) has received widespread attention and critical praise for both her debut album Telefone and her earlier work with Chance the Rapper, Sole has flown relatively under the radar as a rapper. Overgrown will change that.
While Sole's style ranges from dancehall to jazz rap, her Christian upbringing is an instantly recognizable and unifying influence in her music. In a recent Billboard interview, Sole credits the church she attended in Charlotte, N.C. as the place "where all of [her] vocal training came from," and many tracks off of her first full-length album, Eden, nod to the Book of Genesis in particular. "Parables," my favorite track off of Overgrown, is Sole's attempt at addressing the intersection of this upbringing with her identity as a black queer woman. Nothing about the lines "comfort me with the holy book/ Probably closer to the fallen one/ Lucifer on my looseleaf/ But I know I ain't the only one" feel apologetic; while tracks on Eden expressed Sole's discomfort with her identity, her lyrics on Overgrown now project a quiet confidence.
Though mainstream artists like Frank Ocean have made small but important strides towards normalizing queerness in the rap industry, female-identifying artists, and especially female-identifying artists of color, face especially tough obstacles. As Sole has said, "Female rappers typically get to pick between two tropes: the over-sexualized vixen or the socially conscious lyricist." These tropes are especially hard to navigate for queer rappers, as queerness is heavily fetishized in the male gaze and in the media. Rita Ora's summer hit "Girls" is a good example of the fetishization of queerness; though rapper Cardi B (who is featured on "Girls") raps lines like "I steal your bitch, have her down with the scissor/ Tonight, I don't want a dog, I want a kitten," she still defended her husband Offset for penning the line "I don't vibe with queers," claiming she did not know it was a slur.
What makes Sole's music so compelling is her refusal to be pigeonholed into either trope. Though Overgrown is saturated more with narratives of personal growth and healing than raps about social justice, the act of making music that confronts insecurity about identity is in and of itself political. The opening track, "Lovely Fiction," is filled with lines like "I wanna love the way mama and Ruby loved me/ Help them form their first sentences, survive the police" that weave Sole's identity and sense of intimacy into a stirring and complete experience. And while Sole doesn't shy away from her sexuality, she raps about it on her own terms. "Still Wasted," a jazzy number that Sole calls the "queerest song on the album," swaps explicit lesbian imagery for subtler lyrics like "curves might make you wanna pitch a little tent." Sole is not performative here; instead, she invites us into the full scope of her emotional and sexual experience.
That being said, Overgrown is not touchy-feely. The incredibly sexy "Rollercoaster," the synthy "Backwoods," the dancehall inspired "Taken" and the spoken word inspired "Overgrown" all feature the killer combination of rhythmic lyrics and catchy vocals that define Sole's music. On the final track "Les Fleurs," she offers her wishes for the listener: "I just hope you get the flowers you deserve/ I hope you tend your garden, and I hope you love the work/ I wish you well in healing, I pray you find your truth/ I pray you find yourself and in yourself, you find your youth." Here, listening becomes an interactive experience, as Sole asks us to finish the meditative, self-reflective work she began for us on Overgrown; she is asking us to, as she states, "turn our intentions to now."