Sainabo Sey's new album shapes the exciting era of femme soul-pop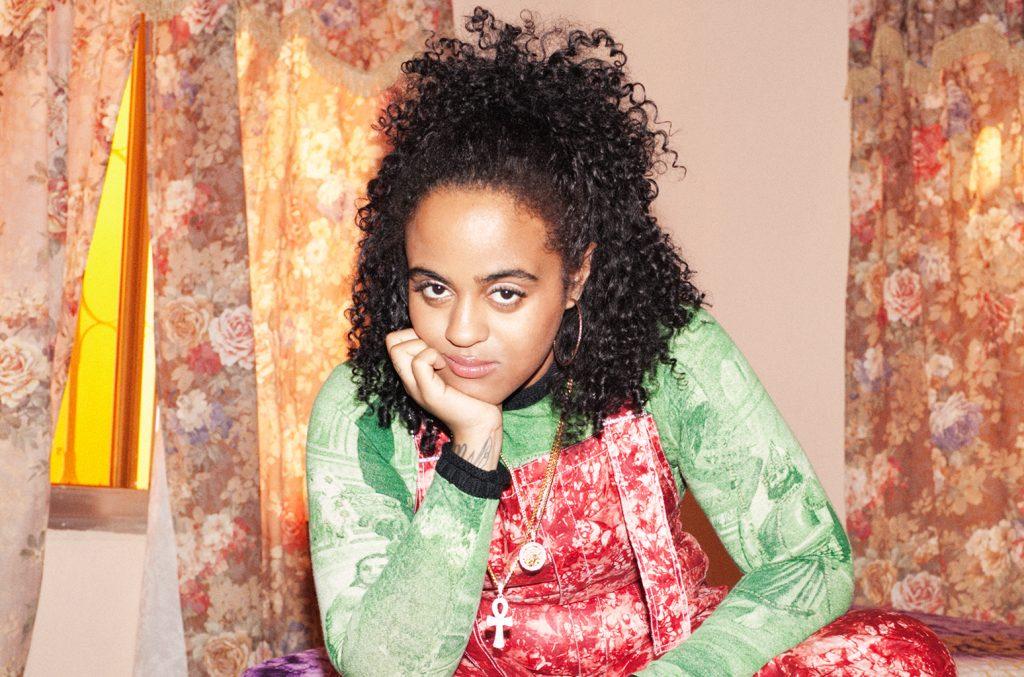 Drawing on both her Gambian and Swedish roots, Seinabo Sey has scraped away a little of Scandinavia's white washing with her new album, I'm a Dream. Sey found fame after the Norwegian D.J. Kygo remixed her song "Younger," the breakout single from her EP For Madeleine. Sey's voice, robust and ripened by her R&B background, makes "Younger (Kygo Remix)" hold its own alongside Kygo's other famous soul remix, Marvin Gaye's "Sexual Healing."
While soul seeps into the songs of I'm a Dream, Sey's music is pure pop. However, such a description should not be taken as pejorative. After all, Marvin Gaye was considered pop during his time. Sey's sound is just as much Eurodance as it is R&B, and, while not personally ascribing to any genre, she can best be categorized as soul-pop. This hyphenation and genre-bending seem to echo Sey's bi-racial and Gambian-Swedish heritage; Sey was born to a Swedish mother and a Gambian father, the late Maudo Sey, an Afro-pop musician renowned in The Gambia and Senegal.
In her music and performances, Sey grapples with and unpacks her roots. At the 2016 Swedish Grammy Awards, Sey staged a protest of sorts by inviting over 100 black and biracial Swedish women to silently stand on stage as Sey performed. "I basically just wanted to show that we exist," Sey explained to The New York Times. "I wanted people in that room to feel looked at and to understand, maybe for a second, how it feels to be a minority."
Such themes are breached, swallowed and spat back up in I'm a Dream. In "Breathe," Sey starts with quivering strings that build and bolster the listener's excitement; its cadence echoes Sey's own story and relationship with her race. The song was written while Sey was on sabbatical in Senegal. "Back home, they're scared, oh, so scared of me/ That I become scared of me, I've become scared of me," she sings. Sey sounds reserved at the beginning of the song, holding back her typical booming and round lower register. Sey releases a bit more of her sound in the pre-chorus as she sings that she believes her "future is different." She finally unleashes her full-bodied voice, "Now we're moving forward ever, backwards/ never, forward ever, backwards never," channeling frustration with Sweden's social stagnation.
While perhaps "Breathe" is better at communicating Sey's emotions through its crescendos than lyrics, "Never Get Used To" is probably the song that best captures Sey's skills as a songwriter. Maudo Sey passed away in 2013 – Sey then created the EP For Maudo in 2015 – and "Never Get Used To" catalogues her grief for her father. The poppy soul beat is penetrating, exacerbating the effect of her harrowing lyrics: in the bridge she sings, "I sing because you told me to/ And then I stop because I sound just like you/ I speak the way you taught me to/ And then I scream because I can't speak to you." These pithy lines sum up the rage and sadness of anybody who has lost a parent, friend or lover; mannerisms and sounds constantly stir up an insatiable desire to be with those absent. Sey is not one for subtlety with her lyrics, and "Never Get Used To" functions as a contemporary incarnation of Fleetwood Mac's "Silver Springs," recalling Stevie Nicks' frustrations in the "Silver Springs" lyrics, "You'll never get away from the sound/ Of the woman who loves you."
For a deeper understanding of Sey's range of sound, "I Owe You Nothing" – released as a single in March and accompanied by a music video – pairs a deep bass beat with an old school, neo-soul sound, perhaps a nod to Erykah Badu whom Sey has recognized as an influence. The song also features a gospel chorus during its bridge, accompanying Sey as she sings, "Why you always have to try me?/ You think that I'm gon' follow blindly." The angry beat pulses and propels the song forward as Sey repeats many times in the chorus, "I owe you nothing, nothing." Nothing about the song is pretty, which makes the feminine rage Sey expresses ever more potent.
"I Owe You Nothing," like many songs in I'm a Dream, seems to be a song that only Sey could make as she draws on her unique musical and biographical backgrounds – gospel, neo-soul and pop seamlessly blend together. However, she has made her singular sound wholly palatable. It is pop music, but Sey's lyrics are smart and her sound is distinct. Joining the likes of Lorde and Janelle Monae, Sey is shaping an exciting era of guilt-free femme pop.