Behind the Uniform: Melinda Diaz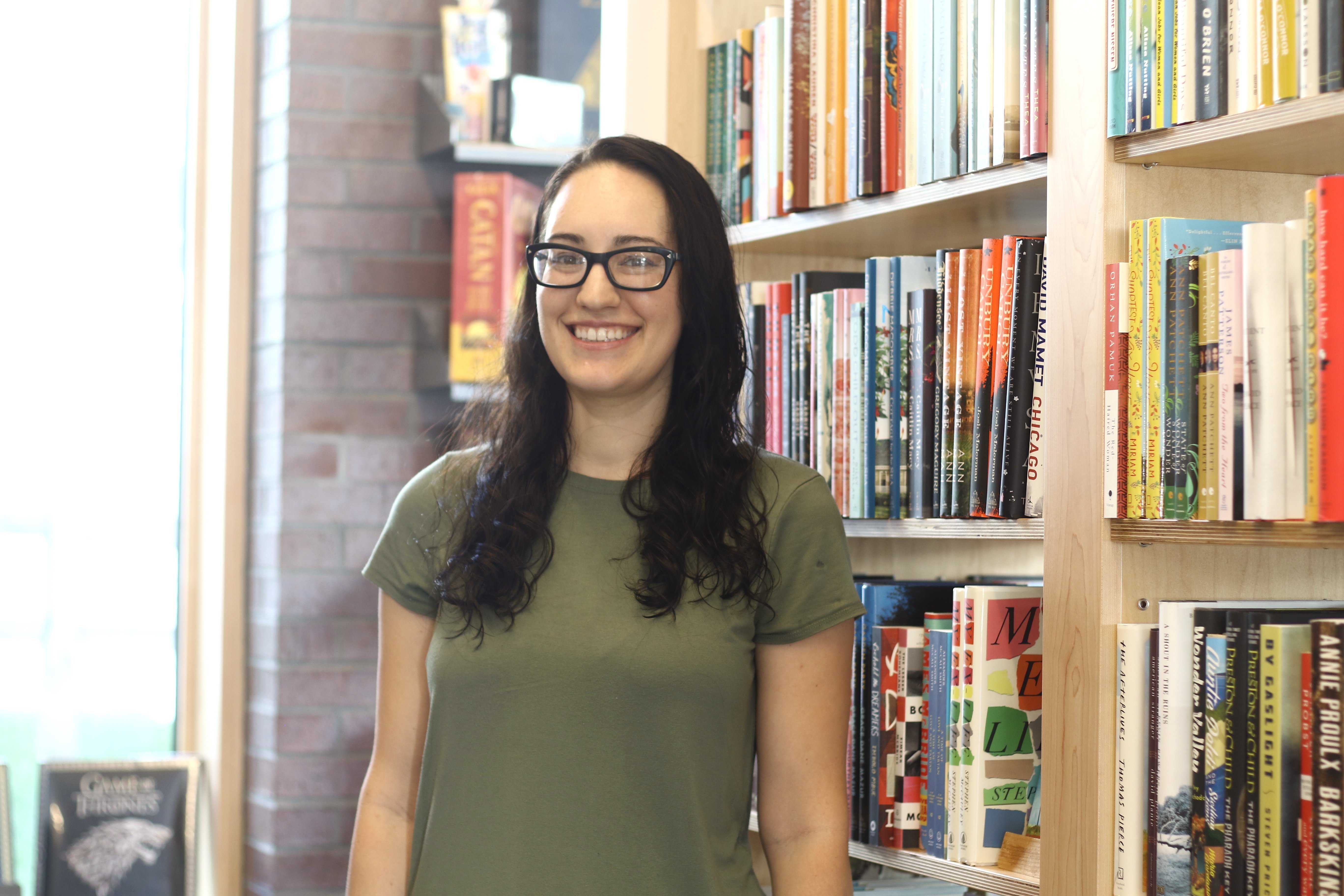 From exchanging textbooks to sitting down for a latte, students regularly engage with the Williams Bookstore. Staff who work to keep the shop running smoothly include Melinda Diaz, an Idaho native who landed in Williamstown through what she calls a "series of accidents."
Two years ago, during a cross-country road trip that went literally from coast to coast, she passed through Williamstown to visit her sister in Vermont.
A year later, she came in early one morning to the bookstore to purchase something new to read and met eventual coworker Anna Hefferman '12. They joked about receiving advanced reading copies and soon enough, Hefferman had handed her a business card.
"It was serendipity," Diaz said, laughing. "I was like, 'Whoa, books before they come out, how do I get that job?' And [Hefferman] said, 'Oh we're hiring.'"
In the year since Diaz has started at the store, she has become familiar with the ebb and flow of customers that pass through. She explained that business is heavily dependent upon the time of year and the activity both at the College and in Williamstown.
"It totally depends on the season. Lately, with everybody coming in to get their textbooks, it's been all students all the time," Diaz said. "Other parts of the year, it's mostly just residents and people passing through, like tourists during the Williams Theatre Festival. They're from New York and Boston and everywhere else. It definitely fluctuates."
As the range of customers changes, so too does the selection of books offered at the bookstore. She outlined the process that takes a novel from the warehouse to the store shelf. Follett, the company that heads the bookstore, determines the selection of titles that are stocked on any given day. The books, usually new releases, are shipped to the store and depending on how they sell, may be pulled in six or so months to create room for the next flood of printed materials. As a smaller store with limited capacity, the selection of titles available for purchase is constantly updated.
"It's harder to keep classics around because there's not that much space," Diaz said. "Anything too old we have to pull and send back to the warehouse."
As an avid reader herself, Diaz finds herself excited by the arrivals of new book shipments. Beyond that, she enjoys the quieter environment and grounded atmosphere that the store provides. Having worked in the whirlwind industries of retail and restaurants five years prior, Diaz often reflects on how different this new job experience is for her.
"I really like how quiet it is," she said. "It does get busy, but you're just working with books and people. There's not this crazy stress to it like I'm used to." 
For the customer interactions, she finds that they are generally positive in comparison to those in her previous occupations.
From working in point-of-sales to plugging away with data entry, Diaz said she has been constantly learning since coming to the store.
"I learn new things all the time," she said. "You wouldn't think that there are all these back-end things you have to learn about text receiving and merchandising… You think you just put the books out, but there's such a system we have to go through."
Beyond books, Diaz is an independent silversmith whose jewelry and metallic creations can be found on Etsy or at lucksmithmetals.com. She has been metalworking for years now, creating a wide mix of jewelry pieces ranging from delicate silver rings to more intricately wrought constellation-based necklaces.
Though working two jobs at once has proved challenging in the past, she finds immense satisfaction in working with her hands and the tangibility of visible results. This remains true with her work in jewelry making and the bookstore.
"There are always things to do. I just think it's really productive. It's fulfilling," she said.