Packing up and saying goodbye: A dorm-room photo series
November 24, 2020
Unlike in previous years, students leaving campus for Thanksgiving break will not return until the spring, assuming they return at all. And unlike in previous years, they had to pack up everything in their rooms before they left — stripping their posters from the walls, clearing off their desks, stuffing their bedding into boxes — in the event that the spring semester is completely remote.
To capture this strange farewell to campus, the Record put out a call on social media for students to submit photos of their rooms before and after boxing up their things and to share short reflections on packing up.
Gwyn Chilcoat '24
Mills-Dennett House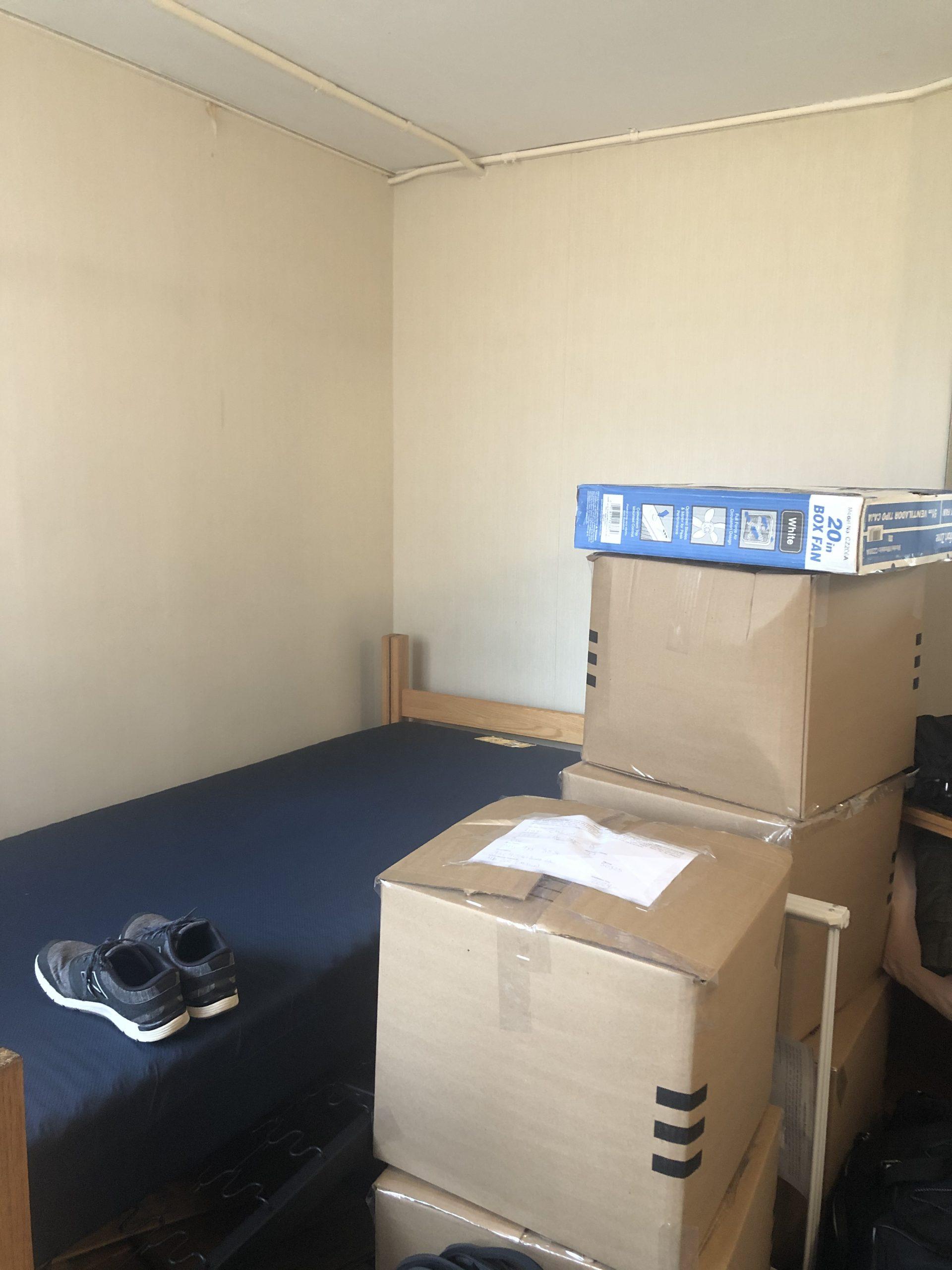 Photos courtesy of Gwyn Chilcoat.
"Something I'd been thinking about a lot through the semester was where I should say I live: Iowa or Massachusetts? Even though I only resided in Williamstown for three months, as I started packing it became clear to me that this is where I belong, this is where I want to be, this is where I live."

---
Cole Mason '23
Perry House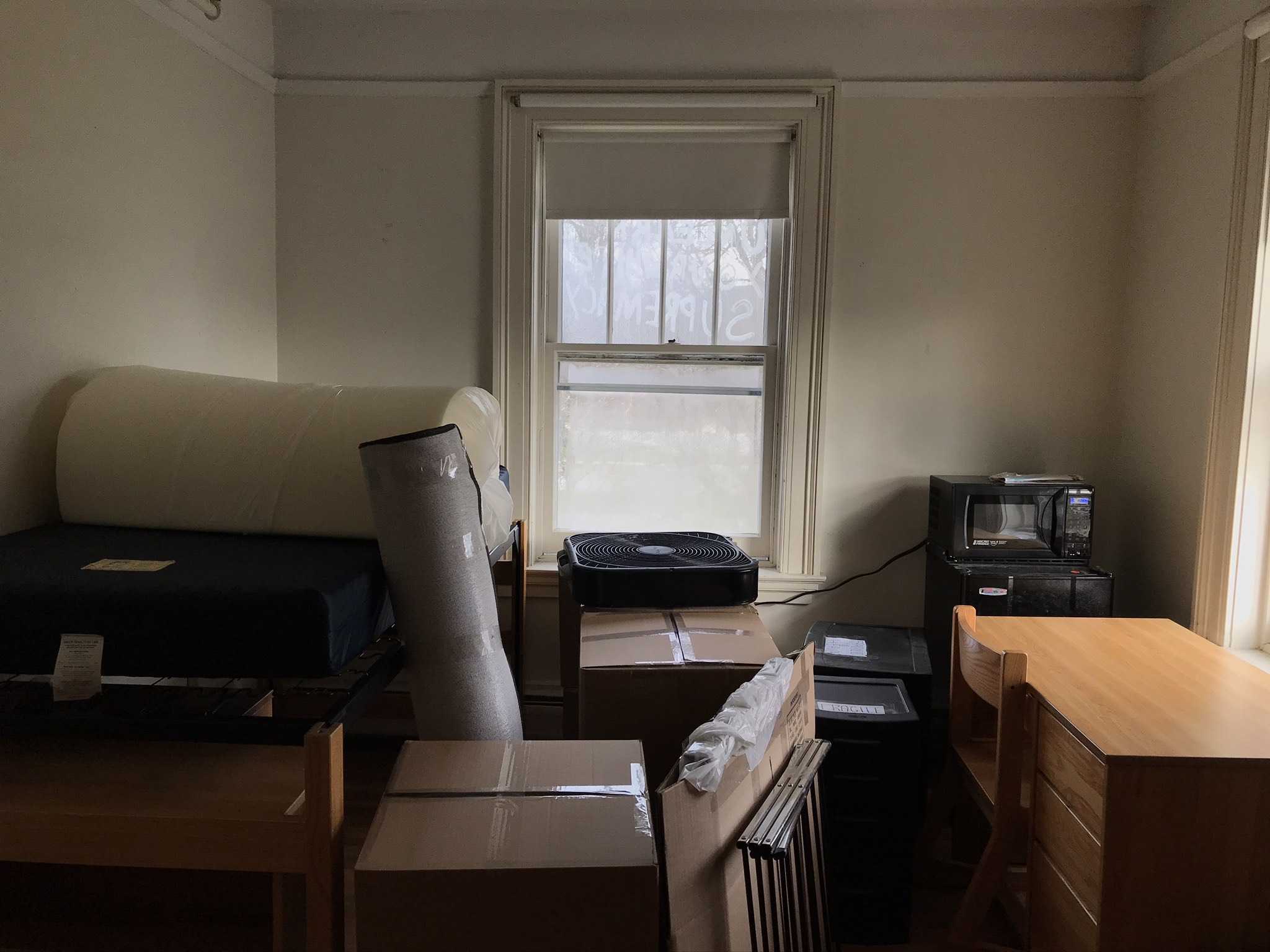 Photos courtesy of Cole Mason.
"In the age of COVID, my dorm room took on many meanings and forms: a bedroom, a class room, a study room, a common room, a dining hall and one of the few places I could be maskless. It has little pieces of me all over it and reminds me of home, friends old and new, and my experiences… I ran into a few troubles during my packing journey, like trying to print out the shipping labels an hour before my bus to Albany and tracking down my room key, but I did do one thing right — hoarding packing tape early!"

---
Alex Bernstein '23
Fayerweather Hall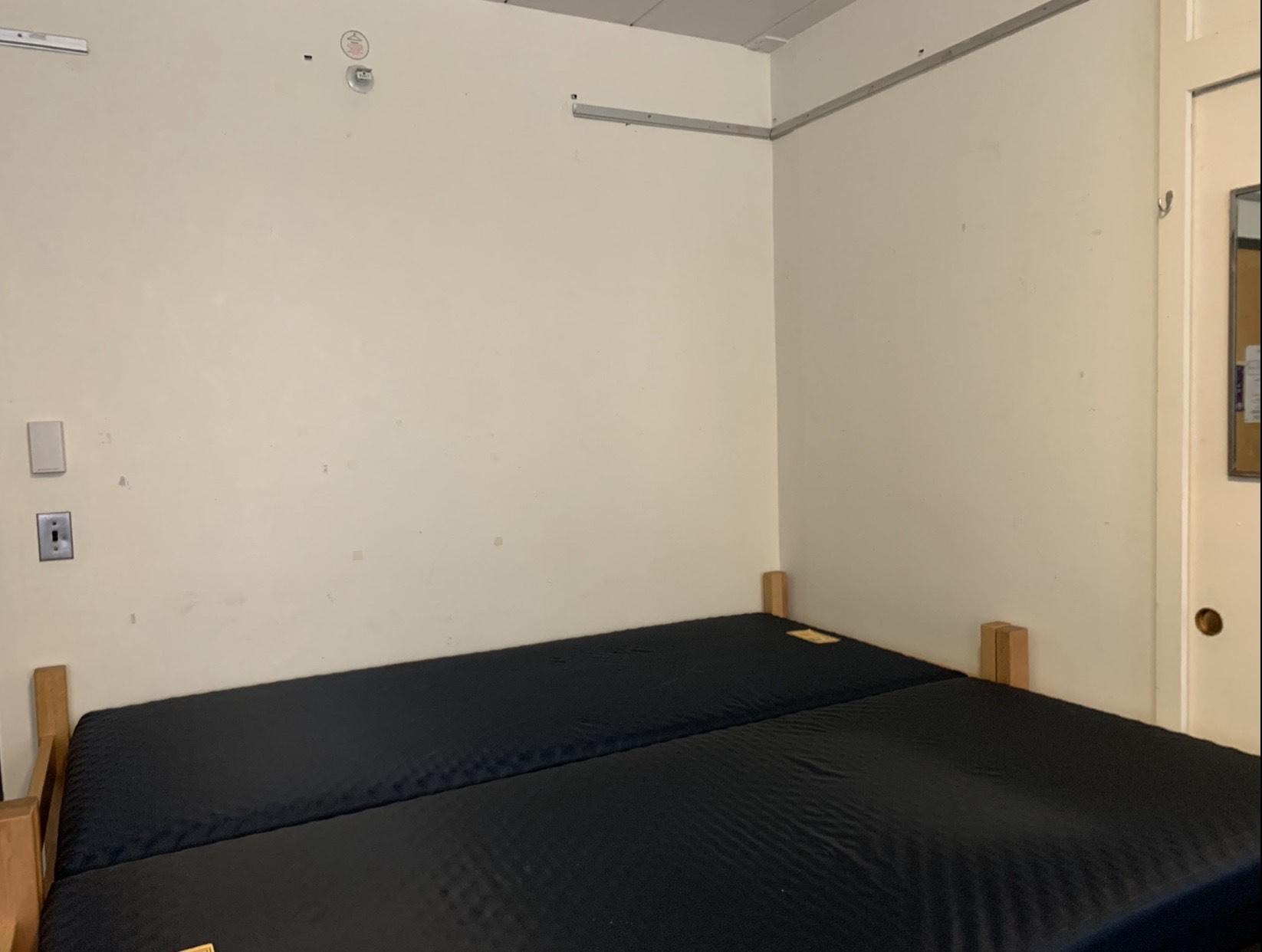 Photos courtesy of Alex Bernstein.
"This semester it was more important than ever for me to cultivate a space that felt vibrant, energizing, and full of love. I started collecting art to adorn my walls during quarantine as a way of keeping myself connected to my creative side. It took quite a long time to put up and take down, but the effort was certainly worth it because of the joy my space brought me this semester."

---
Aliya Klein '22
Tyler House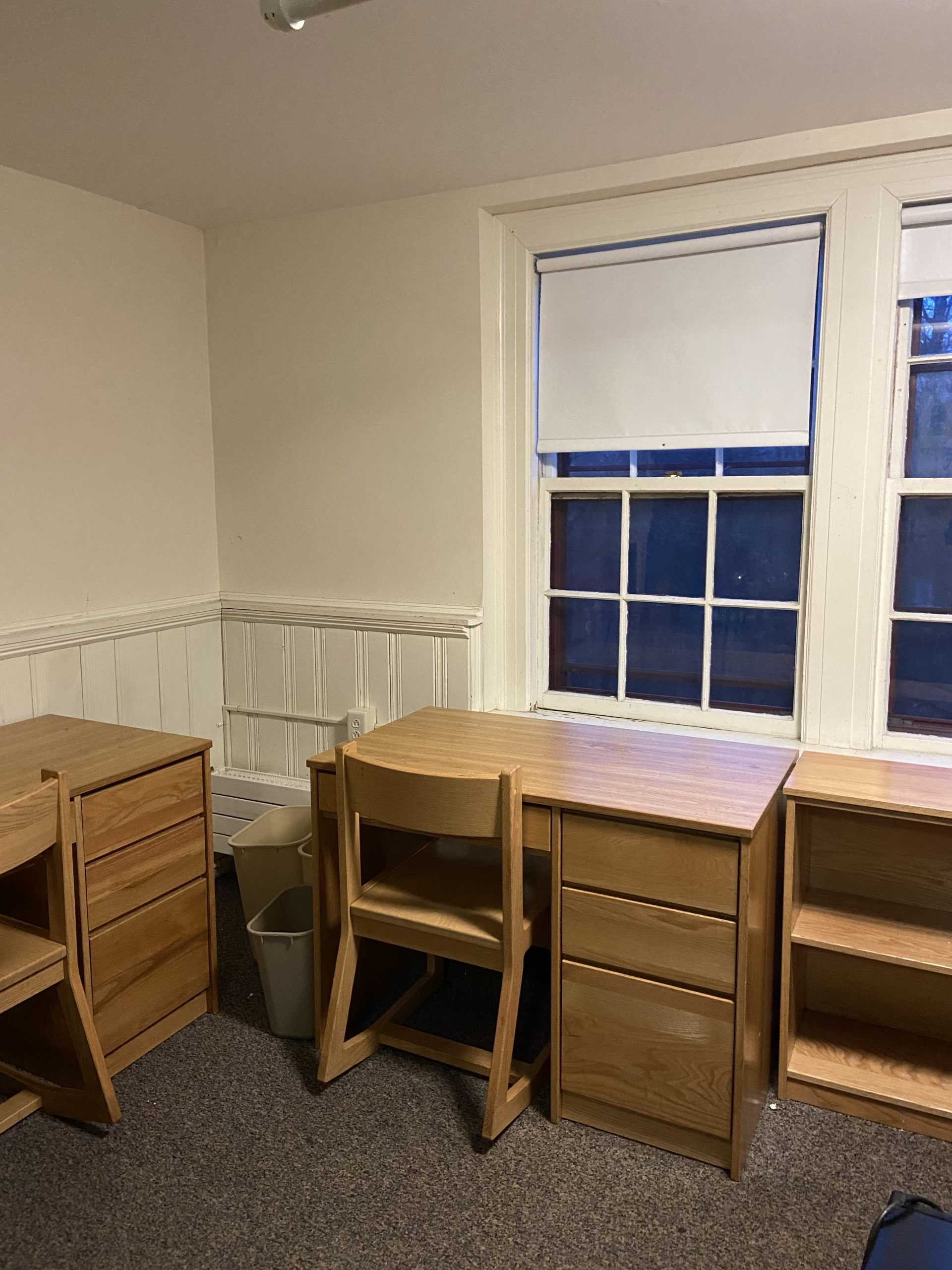 Photos courtesy of Aliya Klein..
"Packing up this room was one of the most heartbreaking move-out processes yet, and I think that's because I have never been so utterly grateful to have a safe place here. My room this year was a place of gathering, of love, of laughter, and of the rekindling of friendships in some truly magical ways."

---
Hannah Stillman '23
Horn Hall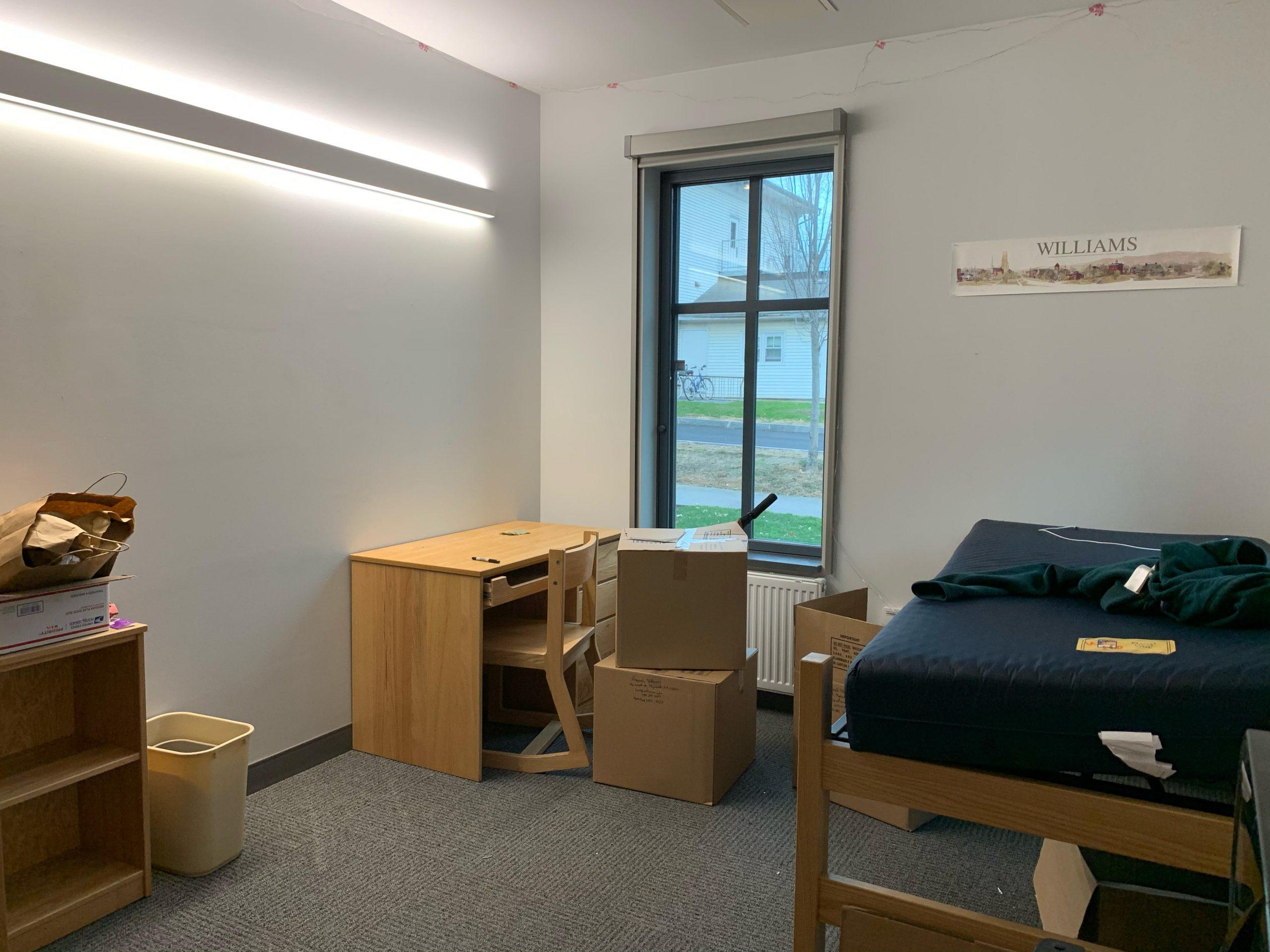 Photos courtesy of Hannah Stillman.
"I decorated my room extensively because I figured I was going to be spending lots of time there this semester and I wanted it to feel like home. I'm also an artist, so most of the art visible is mine and I have a lot of art supplies lying around."

---
Rachel Buccalo '23
West College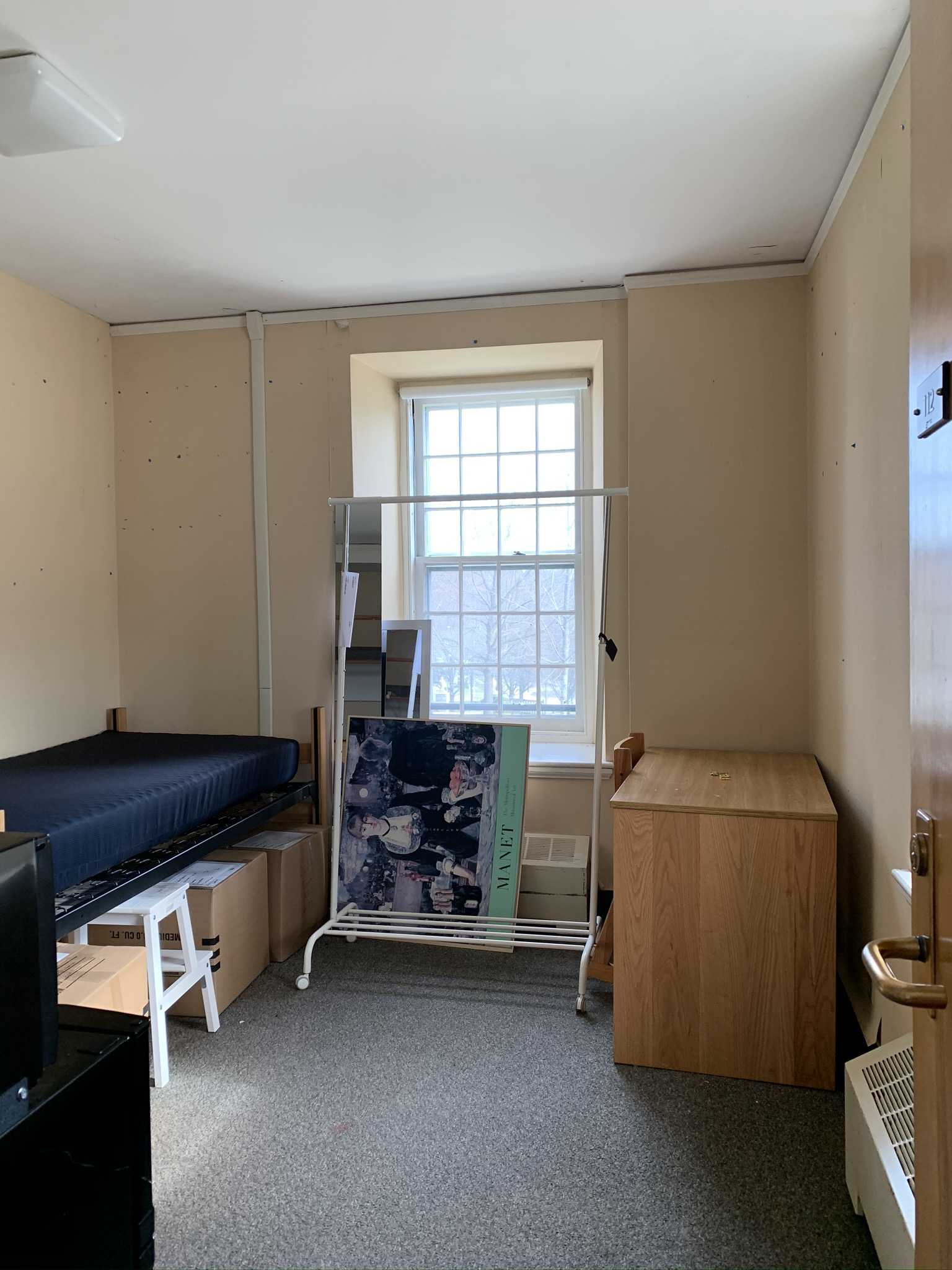 Photos courtesy of Rachel Buccalo.
I live in a studio apartment in the city, so being able to have a room that I can design myself is something that's really special to me. Last year, my room felt dark, because of both a lack of natural light and the color of my decorations, so this year I wanted a bright cottagecore aesthetic. I decorated with curtains, plants, mats and rugs, posters and stickers, and string lights. My room's yellow walls (though widely hated by West residents) and the two window seats also helped.

---
Daniela Galvez-Cepeda '24
Sage Hall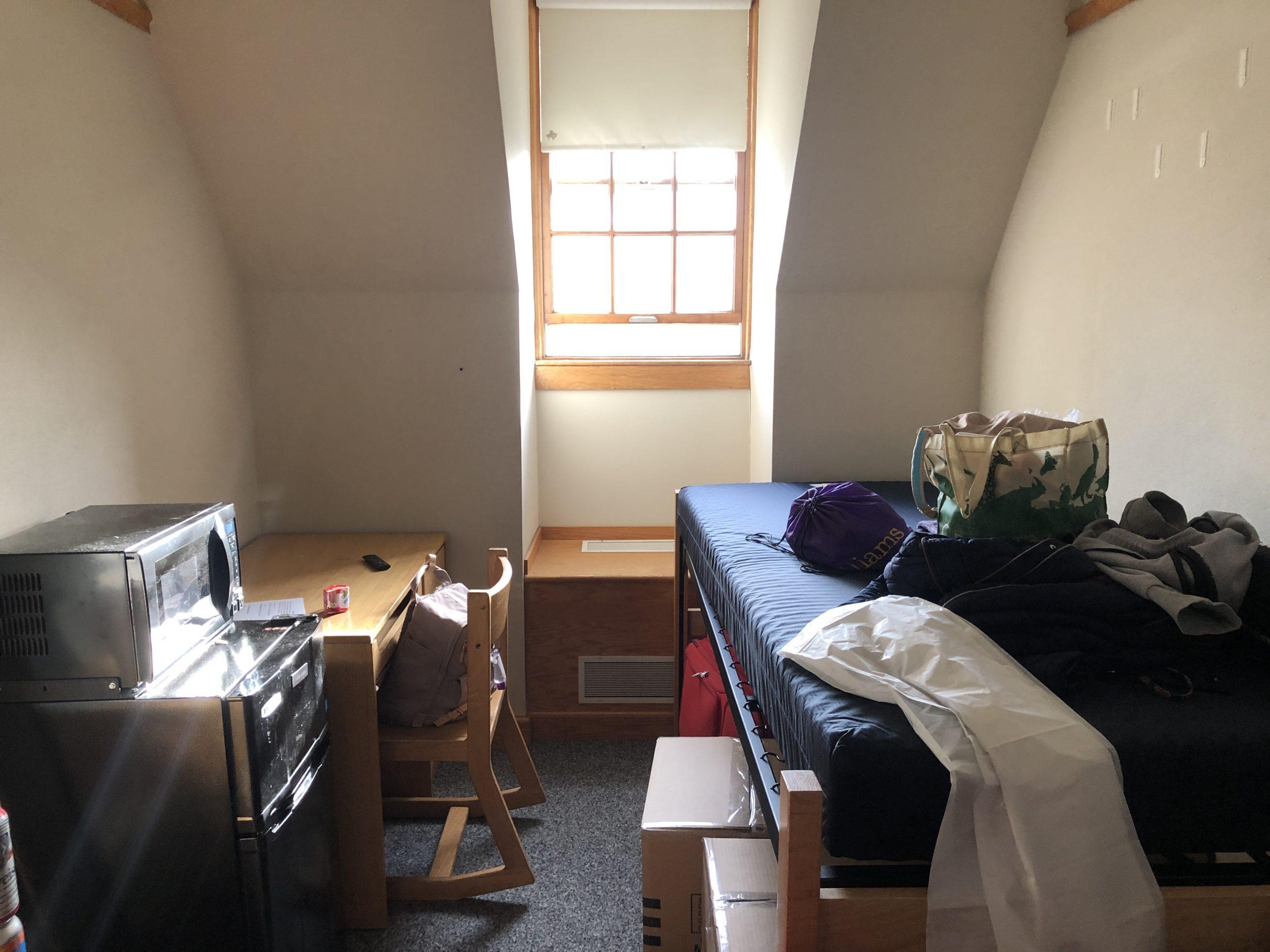 Photos courtesy of Daniela Galvez-Cepeda.
"Although I got a single in Sage Hall (everyone knows they're THE smallest rooms ever), I think I made the most out of my space and began to love my cozy dorm… It was kind of disheartening to see my home for the past three months all boxed up. I am so ready to go back there in February and put all of my things back again!"

---
Amanda Wager '23
Currier Hall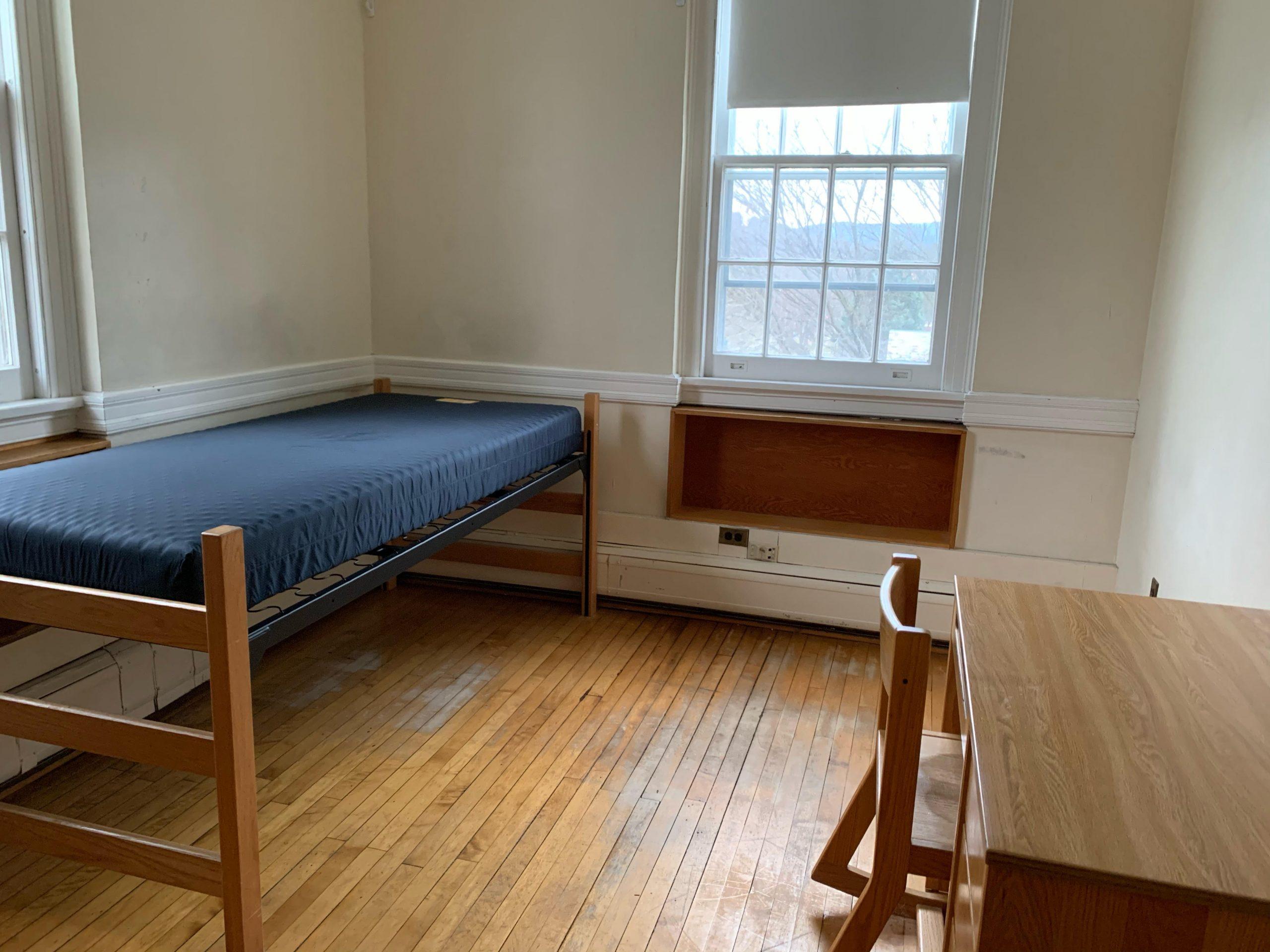 Photos courtesy of Amanda Wager.
"It was difficult fully moving out of my room this early on in the year, especially since I felt much more attached to it having spent so much more time in it this semester than previous ones. It's going to be weird being away from campus for so long; I'm already counting down the days until we return."

---
Grace Kim '23
Gladden House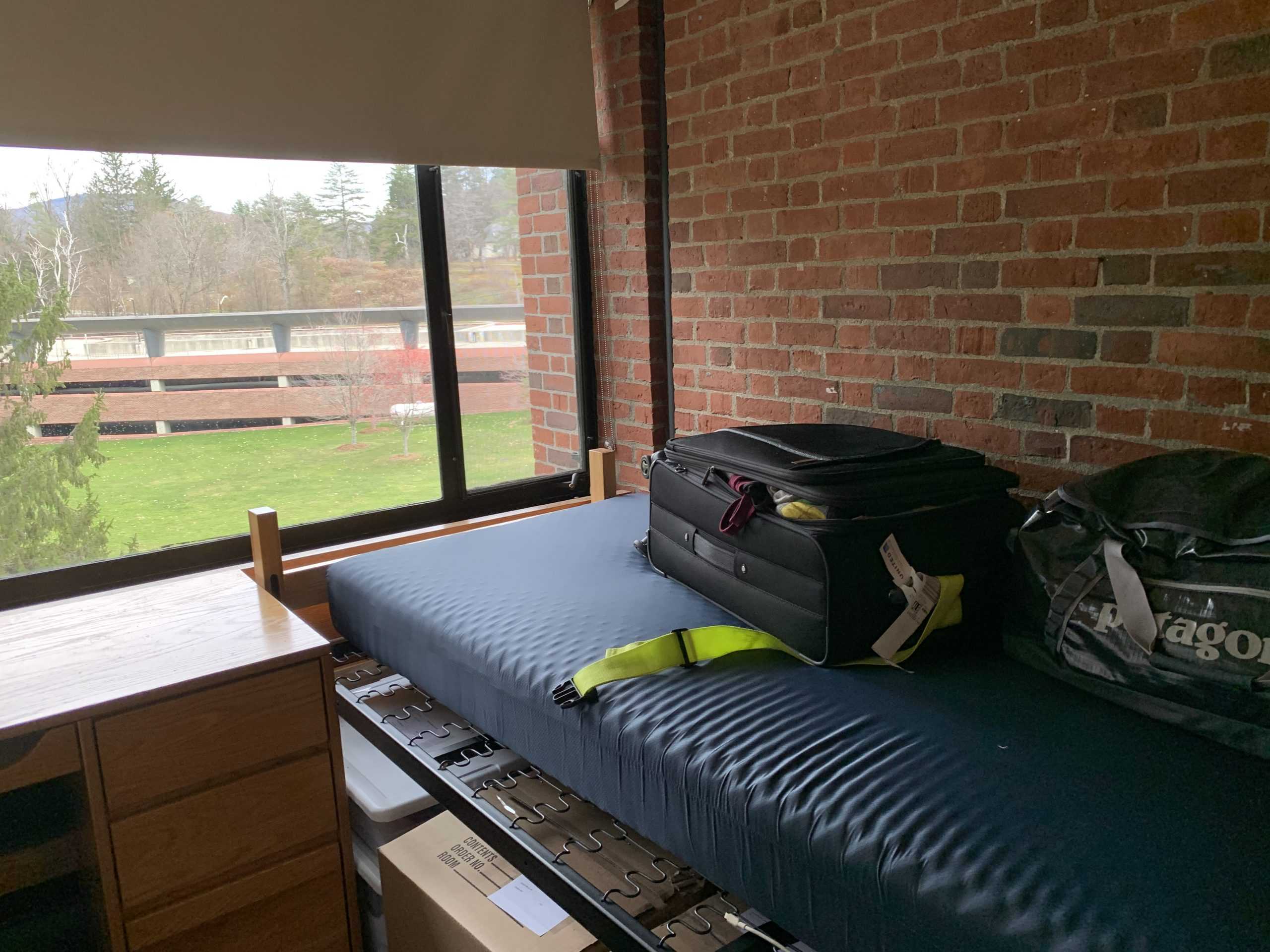 Photos courtesy of Grace Kim.
"Packing up my room I set up during quarantine, including the tapestry that took four tries with different methods to put up, felt surreal and brought back memories from March when we found out we had to go home. As I was packing, the reality that we may not come back in the spring really hit even though my friends and I were trying to ignore that possibility — fingers crossed I'll see my room again in less than three months."
Gavin McGough '22
Prospect House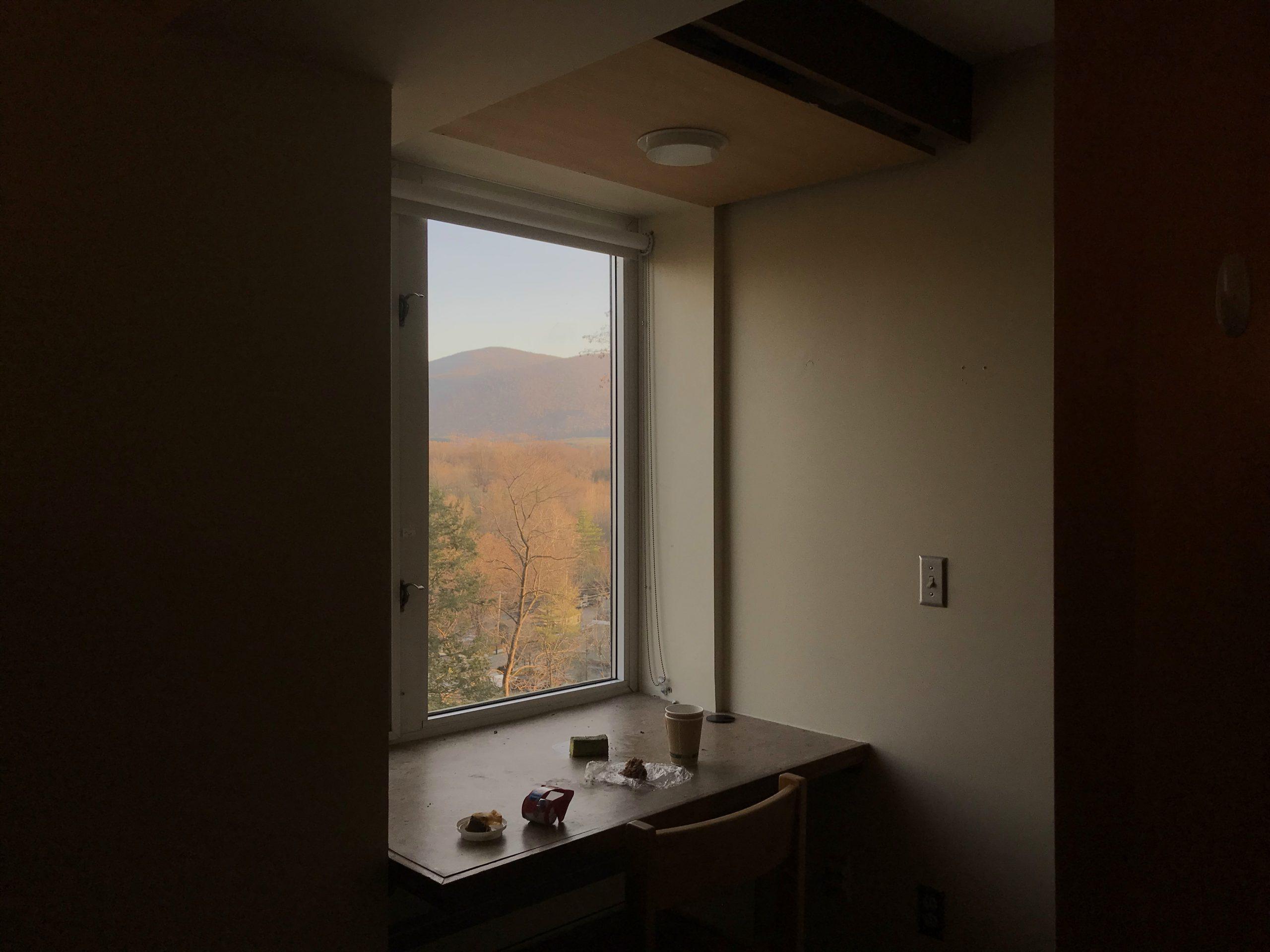 Photos courtesy of Gavin McGough.
"I don't enjoy packing up, so I did it all in one day, and even though I am supposedly returning I still felt a sense of finality. Whenever I pack, I feel like my life has become perceptibly shorter, and all my possessions of comfort and self-expression become burdensome, needing to disperse and disappear. As someone who associates strongly with spaces as a way of making home and attempting self-expression, packing can be somewhat grievous, and the pandemic has given me a sense of nomadism and displacement. No one can have me for that long. Wondering about the future world, I think packing light will become the new life skill."

Introduction and article design by Irene Loewenson.